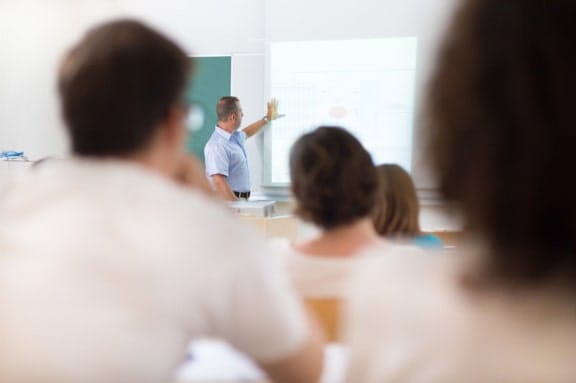 An Intensive 5-day Training Course
Situational Leadership:
Influencing & Managing Team Synergy and High Impact Collaboration
Format: Classroom
Duration: 5 days
Language: English
Accredited: CPE, KHDA Certified training courses
INTRODUCTION
The EuroMaTech Situational Leadership training course advocates that managers must use different leadership styles depending on the situation. The model allows you to analyze the needs of the situation you're in, and then use the most appropriate leadership style. Depending on employees' competences in their task areas and commitment to their tasks, your leadership style should vary from one person to another. You may have to lead the same person one way at specific situation, and another way at other situation. As such, leaders are expected to demonstrate the ability to influence and manage team members, produce results and achieve organizational objectives.
The adept situational leaders demonstrate emotional intelligence competencies in handling various and challenging situations; they are agile, assertive and able to confront low-performing employees.  This programme seeks to help delegates:
Understand leadership theories 
Discuss leadership development
Apply practical communication skills
Recognize the motivations of different personalities 
Understand and apply emotional intelligence in handling challenging situations
Identify and apply appropriate situational leadership to achieve results
Provide appropriate emotional support to others
TRAINING OBJECTIVES
Understand motivations and learn how to inspire others
Learn to correspond with the development levels of followers
Implement situational leadership process
Apply high EQ situational leadership styles
Optimize energy to lead members towards achieving organizational goals
Cultivate high collaborative team to achieve results
Maximize teamwork and increase productivity
Build emotional resilience to handle challenging situations
TRAINING METHODOLOGY
This EuroMaTech Situational Leadership training course will involve the use of slides, handout material, work manual with all instructor notes and slides, examples of best practice and appropriate video material. The use of flip-charts, syndicate workshops and reporting back sessions will encourage a fully participative and enjoyable event. Delegates will be encouraged to participate actively in relating previous work experiences.
TRAINING SUMMARY
The EuroMaTech Situational Leadership training course will explore the situational leadership method and assess the amount of direction and of support that the leader gives to his followers.
It will also examine the steps in situational leadership process and focus on the understanding needed to connect with team members; to communicate and lead others effectively under the challenges of various situations. It is designed to help participants develop a high EQ model of situational leadership styles.
The EuroMaTech Situational Leadership training course also concentrate on helping delegates develop emotional intelligence competency to enable them to relate better with followers, practice innovative situational leadership in order to achieve team synergy and high impact collaboration.
TRAINING OUTLINE
Day 1 - Moving Beyond Contigent Leadership
Situational leadership vs contingent leadership 
Leadership theories – leaders are born or made?
Emotional Intelligence the impetus for situational leadership       
Overcoming personal barriers and emotional blockage  
Developing a more open mind-set         
Day 2 - Building Optimal Energy Level & Wellness
Pressures are inevitable but stress are optional
Strategy to overcoming stressors            
Solution focus paradigm shift 
Resilience Against Setbacks      
Strategy to Optimal Physical Wellness    
Day 3 - Gaining Better Self-regulation
Gaining emotional awareness   
Understanding self-regulation and better internal control          
Leveraging the power of your brain      
Strengthening self-confidence to lead   
Work- life balance and happiness
Day 4 - Understanding Situational People Skills
Four steps in the learning process 
The leadership behaviour         
The three skills of a situational leaders and four levels of employee development
The six steps for developing competence and commitment
How to collaborate with different personality   
Day 5 - Cultivating a High Eq Situational Leadership
Leading with emotional understanding and support 
How to persuade and influence change 
Applying effective situation leadership styles    
Inspiring a High Performance Team       
Developing Your Personal Action Plan
Do you have any questions about this course?
Do you wish for us to conduct this course at your premises?
Discover In-House Solutions
ACCREDITATION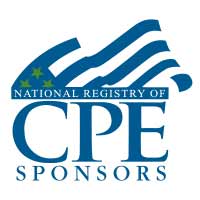 EuroMaTech is registered with the National Association of State Boards of Accountancy (NASBA) as a sponsor of continuing professional education on the National Registry of CPE Sponsors. State boards of accountancy have final authority on the acceptance of individual courses for CPE credit.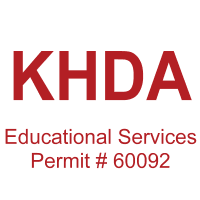 Euromatech is a Knowledge & Human Development Authority (KHDA) approved training institute in Dubai, licensed and approved to deliver training courses in the UAE.
The KHDA is the regulatory authority in the UAE, that oversees administering, approving, supervising, and controlling the activities of various education providers in the UAE.  We are proud of our commitment to ensuring quality training courses and status as a KHDA-approved training provider.
Taught by our team of highly qualified trainers, our KHDA approved training courses will provide you with an enriching learning experience and practical knowledge that will help you future-proof your career and support professional development within your organisation.