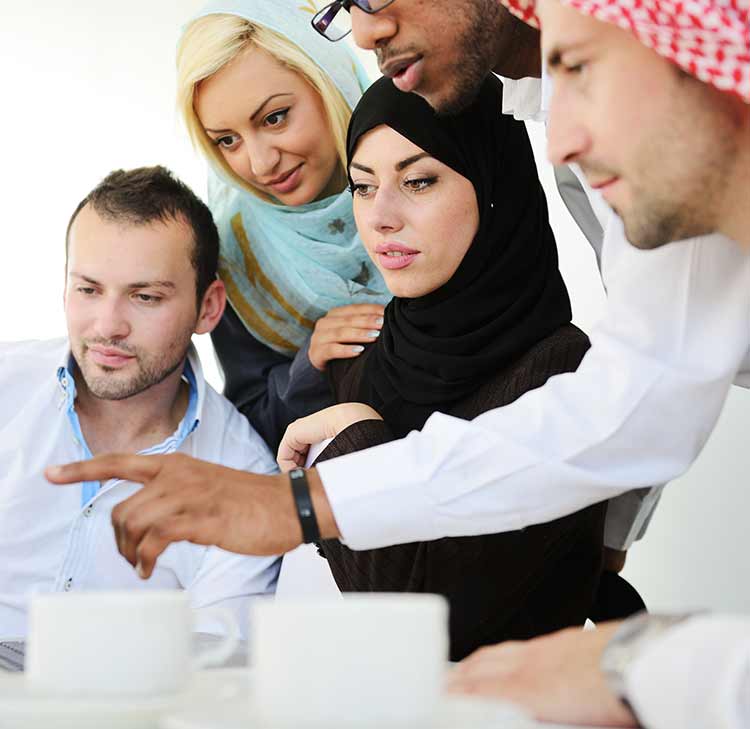 An Intensive 5-day Training Course
The Saudi Labour Law
Awareness, Implementation and Management
Format: Classroom
Duration: 5 days
Language: English
Accredited: HRCI Approved Training, CPE, KHDA Certified training courses
INTRODUCTION
"New Implementing Regulations" introduced by the Ministry of Human Resources and Social Development (MHRSD) recently has many changes that the employee and employer should be aware of them. The new amendments were intended to narrow the gap between employment in the private and public sectors. An increase in Saudization and rights of employers to manage employees, particularly when dealing with employment termination.
Participants on the Saudi Labor Law training seminar will able to:
Be aware of their staff rights and their organization's rights
How to apply the newly introduced amendments in the Saudi Labor Law.
Use the different methods in the process for local Recruitment of Citizens and Recruitment from Abroad
Apply Employment contract process such as entering into a work contract, ending the work contract, work contract termination and probation period
Know the Time of Payment of Wages and Wages Deductions and Percentage of Deduction including the Working Hours & Overtime Hours
Apply the Rules and Conditions of Training and Qualification Obligatory to the Employer and for the Employer's Workers
Know the award and end of service benefits calculation
How to deal with Annual Vacation, Holidays and Official Leaves, Personal Leaves, Leave for Exams and Sick Leave
TRAINING OBJECTIVES
The new amendments to the Saudi Arabian Labour laws leads to the reforms as the Saudi Ministry of Labor's on-going efforts to make the necessary balance between the creation of a dynamic marketplace for foreign businesses and protection and development of the local workforce.
This training course aims to help the participants to:
Gain an overview of KSA's Labour law provisions
Understand the Labour and immigration framework in KSA
Be aware of the Special Rights for Workers especially the Employment of Working Women and the Female Work Field such as Female Work at Night and Providing Suitable Environment for Female Workers
Know how to implement the rules of Maternity Leave, Medical Care for Pregnancy and Birth and Maternity Leave
Protect against Occupational Hazards such as Work Injuries, Medical Services
How to know the details of the Settlement of Labour Disputes and conflicts
Manage and fulfil l the requirements to hire KSA nationals
Learn the process for effecting lawful termination of employment
Know how apply the newly introduced amendments of the Saudi Labour Law
The NEW amendments of the Saudi Labour Law include:

Probationary periods – Relocation – Notice periods – Leave – Compensation
Unauthorized leave – Renewability – References and sanctions
Maternity leave and Marriage, bereavement leave and Paternity leave
Training requirements
Working hours – Company policies and employment contracts
Work injuries – Enforcement
---
WHO SHOULD ATTEND?
The Saudi Labour Law training course is primarily intended for:
Administrative Personnel
HR / Recruitment Team
Public Relations Officers
Immigration / Labour Relations Personnel
Compensation / Benefits Team
In-house Lawyers
It is also beneficial to company secretaries and legal heads who have had minimal formal training in Labour law and wish to consolidate their experience in Saudi Labour Law.
TRAINING METHODOLOGY
This Saudi Labour Law training course will combine presentations with interactive practical exercises, supported by video materials, activities and case studies. Delegates will learn by active participation through inspiring presentation tools and interactive techniques presented in a lively, enthusiastic and interesting style with open discussion forums, as related to their own organization's operational activities.
The course is designed to maximize delegate participation. This gives participants the opportunity to discuss with other delegates and with the presenter their specific problems and appropriate solutions.
TRAINING SUMMARY
This Saudi Labour Law training course is designed specifically to help those who are responsible for the Saudi Labour Law implementation in the government and private Saudi sector. In addition, this program will help the employees to know their rights and duties too.
With multiple short case studies, exercises and facilitated discussions of real-life experiences, this course aims to share a wealth of practical tools and methodologies in how to apply the Saudi Labour Law policy and to recognise the new Saudi rules in order to avoid any discrepancy of the Law implementation among their organisation.
TRAINING OUTLINE
Day 1 : General Rights for Workers
Regulating Employment Mechanisms
Employment Contract
Employment of the Disabled
Private Offices for Recruitment from Abroad
Private Offices for Recruitment of Citizens
Employment of Non-Saudis
The Conditions for Granting the Work Permit
Recruitment Regulations & Procedures
Day 2 : Training and Qualification
Standards and Rules
Probation Period
Employers' Duties
Worker's Duties
Disciplinary Rules
Work Contract Termination
Leaving Work without Notice
End-of-Service Award Calculation
Day 3 : Terms of work and conditions
Wages Deductions
Working Hours
Annual Vacations
Hajj Leaves
Leave for Exams
Unpaid Leave
Sick Leave
Part-Time Work
Day 4 : Protection Against Occupational Hazards
High Risk Firm
Major Accident
Regulations of Major Hazards
Work Injuries
Procedures of Reporting Work Injuries
Medical and Social Services
Working in Remote Locations
Employment of Working Women
Day 5 : Marine Work Contract
Working Aboard the Vessel
Mines and Quarries
Work Inspection
Labor Dispute Settlement Commission
Punishments and Penalties
Saudization: methods/approaches to reach compliance
Hands-on training that focuses on Saudi HR operations
Program Review and Post-Assessment
Do you have any questions about this course?
Do you wish for us to conduct this course at your premises?
Discover In-House Solutions
ACCREDITATION
This activity has been pre-approved by the Human Resources Certification Institute (HRCI). Participants attending this training session are entitled to receive: 25 General Recertification Credit Hours.
The use of this seal is not an endorsement by the HR Certification Institute of the quality of the program. It means that this program has met the HR Certification Institute's criteria to be pre-approved for recertification credit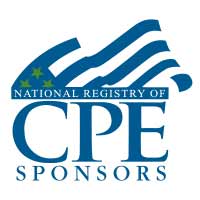 EuroMaTech is registered with the National Association of State Boards of Accountancy (NASBA) as a sponsor of continuing professional education on the National Registry of CPE Sponsors. State boards of accountancy have final authority on the acceptance of individual courses for CPE credit.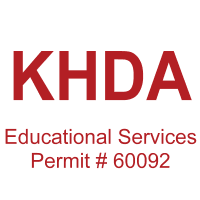 Euromatech is a Knowledge & Human Development Authority (KHDA) approved training institute in Dubai, licensed and approved to deliver training courses in the UAE.
The KHDA is the regulatory authority in the UAE, that oversees administering, approving, supervising, and controlling the activities of various education providers in the UAE.  We are proud of our commitment to ensuring quality training courses and status as a KHDA-approved training provider.
Taught by our team of highly qualified trainers, our KHDA approved training courses will provide you with an enriching learning experience and practical knowledge that will help you future-proof your career and support professional development within your organisation.