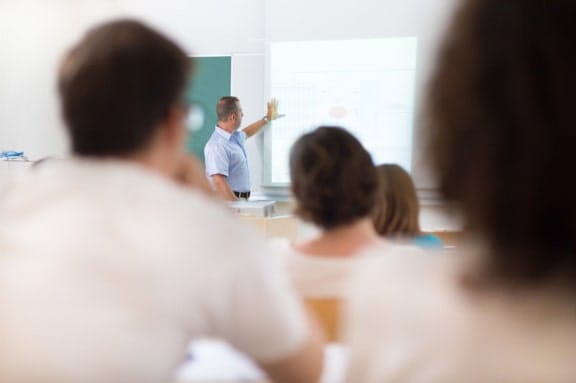 An Intensive 5-day Training Course
Professional English Language for Executive Management
Format: Classroom
Duration: 5 days
Language: English
Accredited: CPE, KHDA Certified training courses
Professional English Language for Executive Management
INTRODUCTION
Mastering business English enables non-English speakers to work at a senior level with people in their own and other organisations, both within their culture and internationally. This EuroMaTech training course offers advanced literacy skills and an environment to practice them in a variety of business situations. Delegates will extend their skills so they can understand and explain complex information proficiently in English including:
Negotiating and persuading effectively at senior management level and internationally with native English speakers and those from other cultures
Understanding and creating complex business correspondence in English
Talking about complex issues and dealing confidently with difficult questions in English
TRAINING OBJECTIVES
During this programme participants will develop advanced competencies that map onto the CEFR level C2. By the end of the programme, they will be able to:
Accurately explain complex concepts and convey information clearly and with authority in business English
Think accurately about and draw logical conclusions from written material, graphs and tables
Speak confidently in English both formally and informally to internal and external audiences
Follow and give presentations that deal with complex information
Read and understand complex ideas expressed in complex language
Write and understand complex reports and other specialist business documents
Engage audiences so they listen, understand, believe and act on what they hear
---
WHO SHOULD ATTEND?
This EuroMaTech training course will greatly benefit people who want to master English so they can communicate fluently, as if they were native English speakers and work in senior professional or academic environments.
TRAINING METHODOLOGY
This interactive programme combines presentations that share both theory and industry best practices with practical sessions in accordance with adult learning and blended learner-centred principles.
Participants will be engaged from the outset and have opportunities to put into practice the skills they develop and enhance during the course. We make the most of small and whole group exercises, demonstrations, reflective questions and answers, videos, case studies, peer exchange, brainstorming, learning games, role plays, story-telling, group dynamics and discussions.
We will spend time working one-on-one and in small groups to resolve the challenges participants face. They will leave with new ideas and skills they can implement as soon as they are back in their workplaces.
Participants are encouraged to reflect on and discuss their own professional issues and experiences. Overall 70% of training will be experiential and 30% will be theoretical.
TRAINING SUMMARY
This Professional English Language for Executive Management programme allows delegates to master listening, speaking, reading and writing as if they were native English speakers. By the end of the programme they are able to argue effectively and advise on complex issues in English, understand and express complex ideas, create specialist documentation and speak in public so audiences understand, believe and act on what they say.
TRAINING OUTLINE
Day 1: Advanced Literacy Skills
Golden Rules for Successful Writing
Zombie Words and Living Language
Advanced Vocabulary
Developing Verbal Reasoning
Improving Numerical Reasoning
Applying Logical Reasoning
Developing Abstract Reasoning
Understanding Different Types of Audiences
Feedback Mechanisms
Getting to the Heart of an Issue
Unlocking Creativity and Ideas
Improving Technical Reports
High Impact Proposals, Bids & Tenders
Winning Business Cases
Crafting Business Plans
Giving Speeches that Grab Attention
Facilitating Discussion & Debate
Inspiring, Influencing & Persuading Through Storytelling
How to narrate experiences with enough detail and feeling so your audiences are engaged
6 types of story and how to tell them
Essentials of a great story – knowing ourselves, standing for something, connecting with others
Finding stories to tell – honouring achievements, explaining purpose, sharing good practices, imaging possible futures, acknowledging mistakes, and more
Essentials – characters, action, structure, texture, language and emotion
Time in narratives – learning from the past, standing in the present, imagining the future.
Do you have any questions about this course?
Do you wish for us to conduct this course at your premises?
Discover In-House Solutions
ACCREDITATION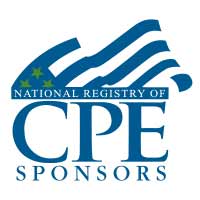 EuroMaTech is registered with the National Association of State Boards of Accountancy (NASBA) as a sponsor of continuing professional education on the National Registry of CPE Sponsors. State boards of accountancy have final authority on the acceptance of individual courses for CPE credit.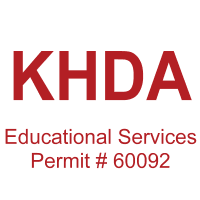 Euromatech is a Knowledge & Human Development Authority (KHDA) approved training institute in Dubai, licensed and approved to deliver training courses in the UAE.
The KHDA is the regulatory authority in the UAE, that oversees administering, approving, supervising, and controlling the activities of various education providers in the UAE.  We are proud of our commitment to ensuring quality training courses and status as a KHDA-approved training provider.
Taught by our team of highly qualified trainers, our KHDA approved training courses will provide you with an enriching learning experience and practical knowledge that will help you future-proof your career and support professional development within your organisation.