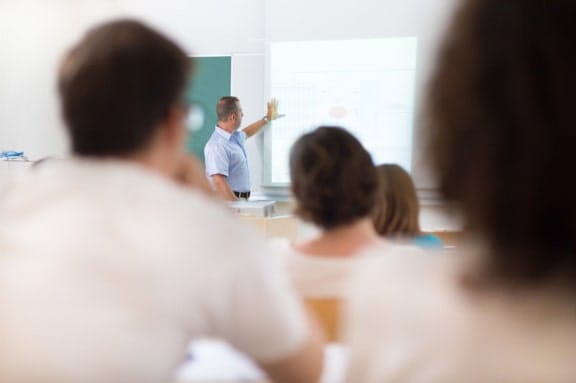 An Intensive 5-day Training Course
Process Safety Leadership for Frontline Supervisors
Format: Classroom
Duration: 5 days
Language: English
Accredited: CPE, KHDA Certified training courses
Process Safety Leadership for Frontline Supervisors
INTRODUCTION
Front line supervisors have more control and influence over process safety than anyone else in the plant. When they do their job well, everyone works safely. Don't take any chances. In this Process Safety Leadership for Frontline Supervisors training course, gain the understanding of process safety concepts and the execution you need to successfully implement your organization's game plan for safety.
You will delve into many of the practices and responsibilities that are traditionally in the hands of front line supervisors—including operating and maintenance procedures, getting the workforce involved, managing contractors, auditing, and identifying hazards and risks. You'll also explore how to maximize your unique position to anticipate and address challenges related to management reviews, change management, incident investigation and conduct of operations. Add up everything you learn in this concise, fast-moving course and you'll be equipped to improve your contribution to your company's safety culture and become a true process safety leader.
Many employers who are required to comply with OSHA's 1910.119 Process Safety Management (PSM) standard have received basic training in OSHA's Process Safety Management Standard. This course will take your knowledge to the next level. It provides an in-depth understanding of audit principles and methods that are key in ensuring an effective audit.
This EuroMaTech training course will highlight:
Process safety culture
Understanding hazards and risks
Managing risks
Review and improvement
The role of the supervisor in promoting process safety in the workplace.
TRAINING OBJECTIVES
PROGRAM OBJECTIVES
Upon completion of this training course, participants will be able:
Understand the importance of Process Safety Management (PSM), its elements and the related regulatory requirements for PSM
Identify approaches to apply PSM elements that are required in process industry and assess the performance of process safety using established techniques
Be able to analyse and manage Risk
Be able to use QRA and other methods to enhance organizational Safety
---
WHO SHOULD ATTEND?
Operations and maintenance front line supervisor responsible for supervising and/or advising unit operators, maintenance crafts and contractors. Whether you are a new or seasoned front line supervisor or you're hoping to step into the role, this course will provide a thorough immersion in the knowledge and skills you need to create a culture of safety and make a real difference.
This EuroMaTech training course is suitable to a wide range of professionals but will greatly benefit:
PSM coordinators
Managers responsible for safety
Operators, mechanics and supervisory staff
Audit team members
Managers concerned with the reliability and dependability of systems
Others who want to learn more about enhanced system safety and reliability
TRAINING METHODOLOGY
This Process Safety Leadership for Front-Line Supervisors training course will utilise a variety of proven adult learning techniques to ensure maximum understanding, comprehension and retention of the information presented. This training course will combine presentations with instructor-guided interactive discussions between participants relating to their individual interests.
Practical exercises, video material and case studies aiming at stimulating these discussions and providing maximum benefit to the participants will support the formal presentation sessions. Above all, the course leader will make extensive use of case examples and case studies of issues in which he has been personally involved.
TRAINING SUMMARY
PROGRAM SUMMARY
When considering safety in any organization, there is one role tasked to ensure that the company vision and values are executed, procedures are complied with, and decisions implemented—the frontline supervisor.  Frontline supervisors are critical to pulling all the critical elements of safety together.  They are linchpins of safety.
This five-day workshop gives important attention to the very critical role of a frontline supervisor and provides practical tools for improving safety management. Organized around nine safety leadership practices, this book is more than a teaching tool.  It is a practical guide that offers clear and immediate actions for any leader to take in increasing their effectiveness of managing others and keeping workers safe. With topics ranging from engaging the workforce, eliminating hazards, encouraging near miss reporting, this course is instantly useful for anyone interested in improving their leadership skills in particular areas. 
In today's fast moving world, the use of chemicals and other energy sources (i.e. electrical, pneumatic, and hydraulic) becomes indispensable right from food we eat to manufacturing of complex machineries. The unexpected or accidental release of these energies makes the workers expose to a potential catastrophe and creates lasting impacts on families, businesses, and communities. In the past, there was so many incidents happened related to process safety.
TRAINING OUTLINE
DAY 1 - Introduction to Process Safety Management
The importance of PSM in the prevention of major hazard incidents
The role of the Front-Line Supervisor
Rules and Regulations for PSM
PSM Systems Integration
OSHA 14 Elements of PSM
Leadership decisions
DAY 2 - Process Hazards Analysis Methods – Qualitative and Quantitative
What IF Analysis
What If Checklists
Inherently Safer Design Processes
Bow-Tie Event Principles
Fault Tree Analysis
Hazard Identification (HAZID)
DAY 3 - Risk Management
Hazard and Operational Study (HAZOP)
Layers of Protection Analysis (LOPA)
Risk Reduction Layers
Safety Integrity Levels (SIL)
Safety Integrity Systems (SIS)
Quantitative Risk Analysis (QRA)
DAY 4 - Risk Management (Cont)
Operating procedures
Training & performance
Safe work practices
Asset integrity & reliability
Contractor management
DAY 5 - Risk Management
Leadership or Management ?
Management of change
Operational readiness
Conduct of operations
Emergency preparedness
Do you have any questions about this course?
Do you wish for us to conduct this course at your premises?
Discover In-House Solutions
ACCREDITATION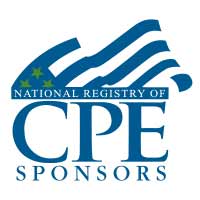 EuroMaTech is registered with the National Association of State Boards of Accountancy (NASBA) as a sponsor of continuing professional education on the National Registry of CPE Sponsors. State boards of accountancy have final authority on the acceptance of individual courses for CPE credit.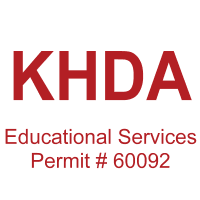 Euromatech is a Knowledge & Human Development Authority (KHDA) approved training institute in Dubai, licensed and approved to deliver training courses in the UAE.
The KHDA is the regulatory authority in the UAE, that oversees administering, approving, supervising, and controlling the activities of various education providers in the UAE.  We are proud of our commitment to ensuring quality training courses and status as a KHDA-approved training provider.
Taught by our team of highly qualified trainers, our KHDA approved training courses will provide you with an enriching learning experience and practical knowledge that will help you future-proof your career and support professional development within your organisation.