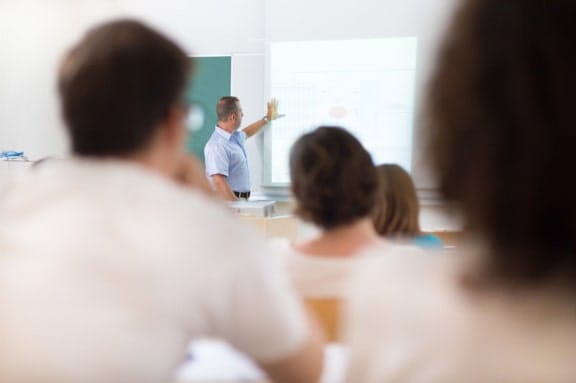 An Intensive 5-day Training Course
Private: Reduce Waste And Cut Costs:
A Lean Response To An Economic Downturn
Format: Classroom
Duration: 5 days
Language: English
Accredited: CPE, KHDA Certified training courses
Private: Reduce Waste And Cut Costs:
INTRODUCTION
The dramatic and continuing fall in the price of crude oil since mid-2014 has ignited a global economic downturn that has significantly impacted on the performance of a huge number of organisations. In such a global economic environment it is even more important for all businesses, and particularly those on their journey along the road to world class levels of performance, to be able to identify even more precisely and accurately the areas of waste, and the activities and processes that cause unnecessary costs to be incurred. The development of lean thinking facilitates the tools and techniques that enable you to remove excess costs and optimise business performance and improve decision-making.
An activity based approach may be used to highlight specific overhead costs so that appropriate actions may be implemented to bring costs in line and provide the required response to the current economic downturn. The Instructors own commercial career experiences and many other real-world business scenarios are shared throughout this programme to illustrate and reinforce the practical application of the tools and techniques that may be used to eliminate waste and reduce costs.
This programme will highlight:
Determination of the causes of costs using activity-based techniques
Identification, measurement and elimination of waste
Continuous improvement techniques
Performance measurement and control systems such as the balanced scorecard
TRAINING OBJECTIVES
Identify the links between activities and costs
Use alternative costing approaches to identify the causes of costs
Use an activity based approach to manage overhead costs
Identify the major areas of waste
Eliminate waste and remove excess and unnecessary costs
Integrate continuous performance improvement initiatives
Implement effective performance measurement control systems     
---
WHO SHOULD ATTEND?
In a period of economic downturn in particular it is crucially important that all personnel employed in companies, corporations and governmental organisations are familiar with the causes of waste and the resultant impact of excess and unnecessary costs. Everyone in the organisation should be familiar with the tools and techniques available to ensure that operational and financial performance may be continuously improved and includes those working in:
General Management
Estimating
Operations
Facilities Management
Sales and Marketing
Quality Management
Engineering
Project Management
Procurement
Logistics
Research and Development
Asset Management
Human Resources
In addition, this programme is suitable for accountants, financial analysts, controllers, and all those active in planning, costing and performance measurement roles and any other financial and non-financial personnel that may be involved the management of costing systems and measurement and control of overheads and other costs.
TRAINING METHODOLOGY
Individuals with varied experience and knowledge are encouraged to share their own experience and consider alternative and perhaps new approaches introduced during the programme. Presentations will be supported by numerous worked examples, the use of real-world scenarios and group discussion. In this supportive and interactive workshop environment your Instructor will facilitate team case studies and exercises that will reinforce the hands-on application of each of the learning points and topics covered. Difficult mathematical concepts are minimised wherever possible and handled in a visual and user-friendly way – our aim is for this to be an enjoyable learning experience.
TRAINING SUMMARY
Participants in this programme will greatly improve their understanding of the links between lean thinking, an activity based approach to controlling overheads, waste elimination and continuous performance improvement, and will provide benefits for their organisation from the skillset and enhanced knowledge that they will take back to the workplace:
A better understanding of cost behavior and the limitations of traditional costing systems and how they may be refined to determine the impact of under- and over-costing on costs and profitability
Using an activity based approach for more accurate financial planning and budgeting, improved decision-making, and control of overhead costs
Identifying value-adding and non-value-adding activities to eliminate waste and reduce excess cost
Using the appropriate tools and techniques of, for example continuous improvement, six sigma, and cost of quality (COQ) to ensure that gains made are sustained and improved upon
Adopting effective systems such as the balanced scorecard for improved performance measurement and control
Communicating more effectively with other professionals and sharing knowledge gained from the programme throughout the organisation
ACCREDITATION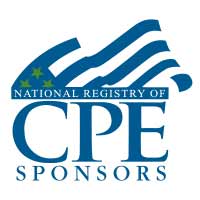 EuroMaTech is registered with the National Association of State Boards of Accountancy (NASBA) as a sponsor of continuing professional education on the National Registry of CPE Sponsors. State boards of accountancy have final authority on the acceptance of individual courses for CPE credit.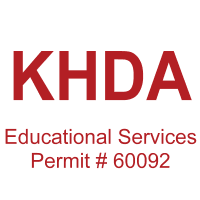 Euromatech is a Knowledge & Human Development Authority (KHDA) approved training institute in Dubai, licensed and approved to deliver training courses in the UAE.
The KHDA is the regulatory authority in the UAE, that oversees administering, approving, supervising, and controlling the activities of various education providers in the UAE.  We are proud of our commitment to ensuring quality training courses and status as a KHDA-approved training provider.
Taught by our team of highly qualified trainers, our KHDA approved training courses will provide you with an enriching learning experience and practical knowledge that will help you future-proof your career and support professional development within your organisation.