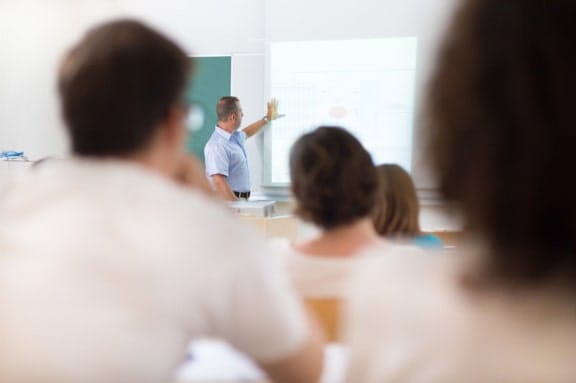 An Intensive 5-day Training Course
Private: Lean Six Sigma Black Belt Program
Format: Classroom
Duration: 5 days
Language: English
Accredited: CPE, KHDA Certified training courses
Private: Lean Six Sigma Black Belt Program
INTRODUCTION
In Lean Six Sigma organisations, it is the Black Belts who lead the organisation's improvement processes and provide support to both the "operational" Green Belts and Senior Management on Lean Six Sigma and Business Improvement issues.
With their higher levels of knowledge and skills Black Belts can tackle issues that have stubbornly resisted resolution by Green Belts, mentor and support Green Belt teams and take the strategic perspective required to align improvement efforts to strategic priorities.
This program provides participants with the level of knowledge and skill required to achieve accreditation at the Black Belt level.
Made famous by organisations such as Motorola, General Electric and Honeywell, Six Sigma seeks to improve the quality of process outputs by identifying and removing the causes of errors and variation. While Lean, the embodiment of Toyota's Production System principles focuses on waste reduction and maximisation of value.
Combining the two approaches provides a powerful methodology for embedding improvement and excellence into an organisation's core values – a disciplined process focused on delivering near-perfect products and services.
This Lean Six Sigma Black Belt program is designed to equip organisations with a team of improvement experts who can provide leadership and support for improvement initiatives within the organisation, communicate effectively with senior management and support Green Belts to improve Green Belt team effectiveness.
PRE-REQUISITE
The Lean Six Sigma Black Belt program is designed to be taken as a logical extension of the Green Belt program and on the concepts, tools and techniques previously covered. Therefore, participants should have previously completed the Yellow Belt and Green Belt Programs, to attend this 5-day workshop and a Black Belt level project.
TRAINING OBJECTIVES
Working knowledge of the Quality Function Deployment methodology for customer focus and innovation
Working knowledge of Regression Analysis methodologies, including linear, multiple and logistic regression
Working knowledge on Design of Experiment methodologies, including "the cube", orthogonal arrays and Taguchi methods
Awareness of management processes, management consulting and change management techniques
---
WHO SHOULD ATTEND?
The Lean Six Sigma Black Belt Program introduces participants to concepts, methodologies, tools and techniques on which Lean Six Sigma is based to the Black Belt level.
The Lean Six Sigma Black Belts are an organisation's improvement experts and leaders. They bring to project teams a greater depth of business experience and technical expertise in Lean Six Sigma methodology to provide support to Green Belts but also act in their own right to attack the tough problems – the chronic issues that have plagued the company over the years.
Black Belts focus on achieving breakthrough improvement in key areas and typically spend two years working full time on strategic projects before re-entering the workforce in a line management role.
Black Belts typically work on organisation wide and cross-functional issues, and have the full force of the Lean Six Sigma toolkit at there disposal with which to make an impact.
Black Belts play major strategic role in liaising with senior management to ensure alignment of improvement activities with strategy and an operational role supporting Green Belts. They have been trained in the full scope of the Lean Six Sigma body of knowledge including the DMAIC (Define, Measure, Analyse, Improve and Control) process for improvement and the DMADV Design for Lean Six Sigma process.
The best candidates for Black Belt training are typically employees at middle to higher levels who are personally committed to the success of their organisations and to operational excellence as a path to achieving such success. They should already be Green Belts and had significant enough experience with improvement projects to feel "passionate" about improvement and to want to get involved more deeply and more extensively in supporting improvement in their organisations.
Therefore, good candidates for Black Belt training may include:
Senior Managers/Executive responsible for leading improvement and culture change initiatives within the organisation, and who will have responsibility for other Black Belts and building an improvement culture;
Middle Managers, Front Line Managers and Team Leaders who wish to dedicate some or all of their career to operational excellence and improvement as an area of focus. (Typically, some of these may already be Green Belts);
Operational level employees who are interested in improvement and in being involved in the process of improvement, who have already operated as Green Belts and have stood out as high achievers.
The Lean Six Sigma skills and knowledge acquired in this program are "generic" in nature and just as applicable to manufacturing, process or service industries. In fact, a key part of the learning occurs as a result of translating the concepts covered in the program to each individual organisation's specific context.
This program challenges participants at a fundamental level to understand and managed their existing organisations as effectively and efficiently as possible given current constraints and equips them with the tools and methodologies to improve their organisations to achieve increasingly higher levels of performance.
Those who have no previous Lean Six Sigma experience should commence with the Yellow Belt program, work their way through to Green Belt prior to attending Black Belt program.
TRAINING METHODOLOGY
The Lean Six Sigma Black Belt program is a hands-on, stimulating learning experience. The program will be highly interactive, with opportunities to advance your opinions and ideas. Participation is encouraged in a supportive environment.
To ensure the concepts introduced during the program are understood, they will be reinforced through a mix of learning methods, including lecture style presentation, open discussion, case studies, simulations and group work.
After completion of the workshop based module, participants will be required to commence a team based project showing the application of the Lean Six Sigma Black Belt techniques to their own work place.
Important Note: This program will make extensive use of the Microsoft Excel Spreadsheet software and the Analysis ToolPak Add-in supplied with Excel from Day 2 onwards. In addition, more advanced statistical analysis software and templates will be provided to support some of the workshop methodologies. Therefore, to maximise the learning value of the training, participants need to bring their own laptop computers to use during the program
TRAINING SUMMARY
The Black Belt workshop extends the DMAIC and DMADV frameworks by addressing more advanced tools that enhance data collection and analysis.
Where the focus of Lean Six Sigma up to the Green Belt level is on building the methodology toolkit for problem solving, process improvement and process change. The Black Belt program is predominately focussed on process optimisation and innovation– the core techniques being Regression Analysis, Design of Experiment and Quality Function Deployment.
The final day of the Black Belt workshop addresses the Black Belt's role as an organisational change agent and internal management consultant, with the focus being on developing knowledge and skill in consulting and change management methodology.
ACCREDITATION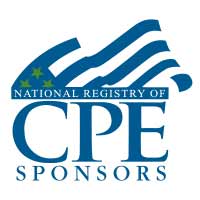 EuroMaTech is registered with the National Association of State Boards of Accountancy (NASBA) as a sponsor of continuing professional education on the National Registry of CPE Sponsors. State boards of accountancy have final authority on the acceptance of individual courses for CPE credit.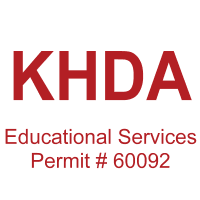 Euromatech is a Knowledge & Human Development Authority (KHDA) approved training institute in Dubai, licensed and approved to deliver training courses in the UAE.
The KHDA is the regulatory authority in the UAE, that oversees administering, approving, supervising, and controlling the activities of various education providers in the UAE.  We are proud of our commitment to ensuring quality training courses and status as a KHDA-approved training provider.
Taught by our team of highly qualified trainers, our KHDA approved training courses will provide you with an enriching learning experience and practical knowledge that will help you future-proof your career and support professional development within your organisation.