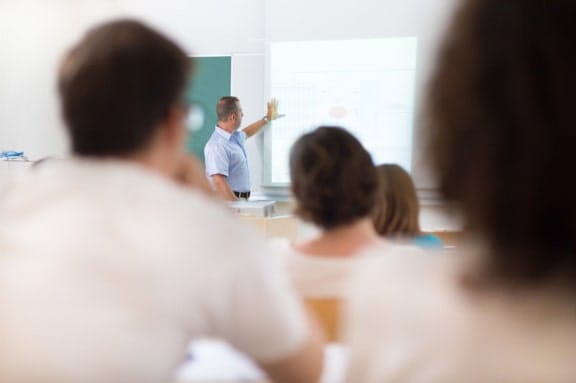 An Intensive 5-day Training Course
Private: Integrating Sustainability into Finance and Control Systems
Format: Classroom
Duration: 5 days
Language: English
Accredited: CPE, KHDA Certified training courses
Private: Integrating Sustainability into Finance and Control Systems
INTRODUCTION
Inter-connectivity, resources and efficiency are integral elements of planning and control; thus, integrating sustainability measures into decision frameworks is both needed and vital to managing the probabilities of successful continuity. The essence of sustainability focuses on the causal chain from strategy to key success factors to implementation to outcomes to revising strategy. If the multi-dimensional performance management/measurement system is considered to be a 'balanced scorecard,' then we have the basic categories of Financial, Customer, Internal Processes, and Learning/Growth. Interconnecting the basic categories of the Balanced Scorecard with sustainable elements becomes the 'sustainability' challenge.
In attending the programme Integrating Sustainability into Finance and Control Systems participants will be able to explore and evaluate the elements of sustainability: Economic, Environmental, Social, Governance [ESG] which is needed to understand the connection between a company's strategic plan, its continued success and its finance/control systems in place. In this programme, participants will master valuable tools and techniques used by successful organizations to manage sustainability in finance/control. Participants will return to their companies ready to guide the organization in integrating sustainability, achieving breakthrough performance, and sustaining competitive advantage. Among the other best practices participants will learn to leverage the balanced scorecard concept for implementing sustainable value-creating strategies, use life-cycle and activity-based costing for measuring and managing customer profitability and integrating non-financial ESG measures into the decision framework.
The training session will focus on the following topics:
ESG in the financial world
Integrated sustainable strategy management
Sustainability Balanced Scorecard Strategy Maps
Life Cycle and Activity-Based Cost Management
Key Performance Indicators [KPIs] for ESG
Sustainable performance management
TRAINING OBJECTIVES
Sustaining competitive advantage worldwide requires more than just insightful strategy. To guide a company's trajectory, today's leaders need a balanced view of business that encompasses financial measures, non-financial measures and multiple control systems. In Integrating Sustainability into Finance and Control Systems participants will explore the important connections between strategy, sustainability, economic, environment, social, and governance performance measures.
Opportunities are offered to discuss the principles and practical application of sustainable systems for strategy formulation and implementation. The programme allows participants to return to their own organization prepared to implement sustainable systems across all business functions and initiatives, helping your company and colleagues execute sustainable strategy, achieve superior long-term performance, and improve the probability to sustain competitive advantage. Overall the programme aims to:
Link corporate strategy and sustainability [ESG]
Enhance sustainability awareness
Describe specific sustainable performance measurement techniques
Evaluate alternative sustainable KPIs
Demonstrate sustainable Life-Cycle and Activity-based costing techniques
Broadening knowledge of sustainable performance management techniques
Understand the link between sustainable involvement and accountability
Explore sustainable measures of performance through balanced scorecard and strategy maps
Discuss real case studies in sustainability
Broadening strategic finance/control knowledge
Enhance the ability to link sustainability to strategy to performance measurement
---
WHO SHOULD ATTEND?
Professionals with direct financial responsibilities and those who would benefit from news ideas and methods

Employees from every business discipline and department who have to integrate sustainable practices into their units and organizations

Middle to senior personnel from all sectors of industry and employees on fast-track development programmes, along with other employees working in a long-term project management environment
TRAINING METHODOLOGY
We combine theory and practice. Therefore, besides in-class lectures, discussions and exercises, we use company examples to illustrate how the techniques presented have been applied in real case studies.
TRAINING SUMMARY
This programme covers the integration of sustainability into finance/control systems and by providing insights into the current and future roles of finance in sustainability.
ACCREDITATION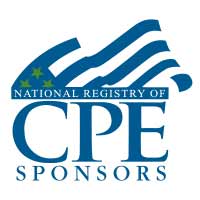 EuroMaTech is registered with the National Association of State Boards of Accountancy (NASBA) as a sponsor of continuing professional education on the National Registry of CPE Sponsors. State boards of accountancy have final authority on the acceptance of individual courses for CPE credit.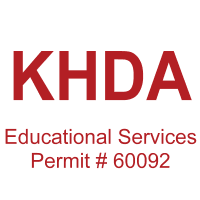 Euromatech is a Knowledge & Human Development Authority (KHDA) approved training institute in Dubai, licensed and approved to deliver training courses in the UAE.
The KHDA is the regulatory authority in the UAE, that oversees administering, approving, supervising, and controlling the activities of various education providers in the UAE.  We are proud of our commitment to ensuring quality training courses and status as a KHDA-approved training provider.
Taught by our team of highly qualified trainers, our KHDA approved training courses will provide you with an enriching learning experience and practical knowledge that will help you future-proof your career and support professional development within your organisation.