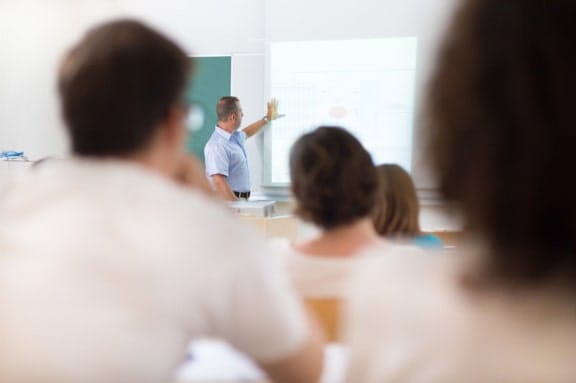 An Intensive 5-day Training Course
Private: Advanced Contracts and Project Management
Format: Classroom
Duration: 5 days
Language: English
Accredited: CPE, KHDA Certified training courses
Private: Advanced Contracts and Project Management
INTRODUCTION
In today's competitive business environment, Developers and Owners are constantly seeking to reduce risk, and minimize project cost and duration overruns. As a result, Contractors and Suppliers face the challenge of meeting these demands without increasing their own risk. Contracts are the basis by which almost all work on projects gets carried out. They are used to establish the rights and responsibilities of the parties, and to apportion the risks.
This highly intensive Advanced Contracts Management training course will look at a number of advanced concepts in Project Management and Contract Management that will better enable the participants to deal with the ever changing business environment that they must deal with. It will include tips, techniques and strategies to assist this process, including the establishment of a risk management strategy and a stakeholder management strategy for a project. 
TRAINING OBJECTIVES
Improved managerial approaches to both contract and project management
Ability to identify and mitigate risk factors and associated commercial and programme implications
Understand important contractual knowledge
Understand the application of different types of contractual agreements
Increase commercial awareness needed to enhance smooth running of contracts
Increase understanding of commercial liabilities resulting from schedule changes and variations
Ability to apply Advanced Scheduling techniques
Develop strategies for project execution
Control project execution effectively and efficiently
Help participants to begin immediate implementation of the steps needed to maximize value in the projects they deliver for their organization 
---
WHO SHOULD ATTEND?
Professionals from all industries who have a desire to advance their skills in contracting and project management
The training course would be particularly suitable for those from project management teams, planning departments, process improvement teams, contracting teams, claims and business audit personnel, risk and/or contract strategists 
TRAINING METHODOLOGY
Recognizing that different people have different learning styles, this Advanced Contracts Management training course combines conventional lecture style with a high level of delegate participation; including case studies, group discussions, and exercises. Delegates are also encouraged to contribute their own experiences for discussion and debate. 
TRAINING SUMMARY
This hands-on EuroMaTech training course offers a stimulating learning experience.  It aims to expand participants' knowledge of relevant processes and issues, develop hands-on skills for every stage of your projects, become aware of typical project and contract risks and learn to mitigate them.
Structured to offer a balance of strategic and operational considerations, Advanced Contract sand Project Management will provide you with the essential knowledge and skills required to effectively and efficiently deliver project and contract outcomes while minimising risk exposure. It will outline the tools, techniques and principles of a systematic approach to the project and contract management processes, facilitating methodical, efficient and consistent achievement of business objectives.
Participants will take away a comprehensive set of notes, including templates, tools and check-lists that they will be able to adapt for their business to assist in better managing projects and contracts.
The Advanced Contracts Management training course does not aim to provide a comprehensive coverage of the legal aspects of contracts. It will briefly address the basic concepts from Contract Law that every manager should be aware of and focus on the organisational processes and relationship management issues confronted by project and contract managers. 
TRAINING OUTLINE
-
Projects and Contracts
Projects

The nature and purpose of projects
What is project management?
The role of the project manager

Contracts

The purpose and nature of contracts
Key contract management principles
Typical issues connected with contract management
Risk Management
The Basic Foundations of Risk Management

Definition of risk and risk management
Types of risk
Threats and opportunities
Components of risk management process

Risk Management Planning
Risk Identification
Risk Analysis and Prioritization

Risk Qualification & Risk Quantification
Tools and techniques
Determining risk tolerances

Risk Response Planning

Risk response strategies for threats
Risk response strategies for opportunities
Contingency and prevention planning

Risk Response Control

Executing the risk strategies
Risk monitoring and communication
Stakeholder Analysis and Management
Identify and prioritizestakeholders
Stakeholder management planning
Understand key stakeholders
What do you need from each stakeholder (and What do they want)
Identify messages to convey
Identify actions and communications
-
Contract Tendering, Formation and Management
What are contracts and how are they created?

The need for contractual relationships
What is needed to create a valid contract?

Procurement planning
Procurement / contract management cycle:  before, during and after signing the dotted line
Pre-contract fundamentals

Pre-tender activities: need analysis, business case, market research, approvals, consultations, etc.
Developing acquisition strategy and specifications:  good practice principles

The tender process

Discussion of the tender process, tender documentation required, evaluation planning, evaluation methodologies
Supplier selection:  requirements for a good set of selection criteria; evaluation matrix; non-weighted and weighted cost methodology

Structure of contracts
Contract negotiation and transition
When is negotiation necessary? When enter negotiations
Preparing to negotiate: objectives, context, issues; negotiating strategies
Negotiation styles, assessment of negotiating position/power
Negotiation planning and process
When things don't go as planned
Negotiator skills
Contract transition
-
Planning
Project priorities and trade-offs
Project scope and WBS
Planning and scheduling methods

CPM
PERT
Simulation
Time Constrained vs. Resource Constrained

Critical Path Method and Gantt chart
Scheduling and Estimating
Budgeting and Estimating
Project / contract pricing
-
Resource allocation
Resource allocation methods
Linear responsibility charts
Resource histograms
Resource optimization approaches

Resource leveling and resource constrained scheduling
Critical Chain Project Management
Theory of Constraints (TOC)
Critical Chain Scheduling Method
Supervising and Monitoring Progress
Project monitoring and control tools
Earned Value Management
Addressing typical project implementation issues

Scope and other creeps
Time delays
Expediting techniques
-
Issue and problem management
Issue /dispute resolution
Managing poor performance
Non-conformance
Payments management, linking payments to performance, payment records
Variations management
Closing the project
Contract termination / extension

Decision making on options for contract extension, renewal or termination
Project completion / inspection / handover /acceptance
Asset management

Lessons Learned
Contract performance reviews
Moving Forward
Do you have any questions about this course?
Do you wish for us to conduct this course at your premises?
Discover In-House Solutions
ACCREDITATION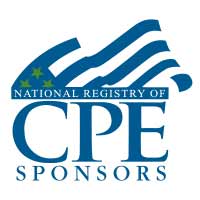 EuroMaTech is registered with the National Association of State Boards of Accountancy (NASBA) as a sponsor of continuing professional education on the National Registry of CPE Sponsors. State boards of accountancy have final authority on the acceptance of individual courses for CPE credit.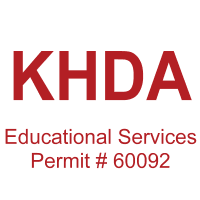 Euromatech is a Knowledge & Human Development Authority (KHDA) approved training institute in Dubai, licensed and approved to deliver training courses in the UAE.
The KHDA is the regulatory authority in the UAE, that oversees administering, approving, supervising, and controlling the activities of various education providers in the UAE.  We are proud of our commitment to ensuring quality training courses and status as a KHDA-approved training provider.
Taught by our team of highly qualified trainers, our KHDA approved training courses will provide you with an enriching learning experience and practical knowledge that will help you future-proof your career and support professional development within your organisation.