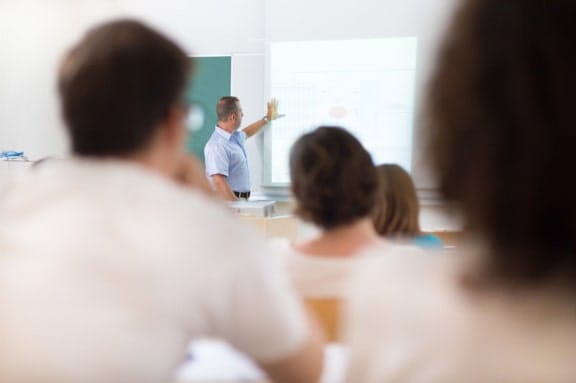 An Intensive 5-day Training Course
Private: Achieving Professional Excellence:
Communication, Planning, Negotiation and Presentation Skills
Format: Classroom
Duration: 5 days
Language: English
Accredited: CPE, KHDA Certified training courses
Private: Achieving Professional Excellence:
INTRODUCTION
Mastering the skills of communication, planning, negotiation and presentation are the key to success both for individuals building their careers and for the organisations in which they work.
This highly experiential, engaging and motivational 10 day programme is designed to help participants develop an extensive 'toolkit' of skills and knowledge so that they can master capability and talent across of variety of essential business skills.
Essentially this interactive 10 day programme aims to enhance Performance and Behavioural outputs within the workplace by:
Complimenting hard skills which are vital occupational requirements
Supporting personal effectiveness and success of individuals
Developing competence and capability to help strengthen personal profile and image
Exploring the world of Effective Communication, Planning, Negotiation and Presentation skills through a variety of methods
Drawing on classical learning, psycho-linguistic research and ideas associated with NLP and Emotional Intelligence, as well as the latest 21st Century techniques, this hands-on programme helps participants explore and practice the principles and techniques they need to be effective communicators, planners, negotiators and presenters. Most importantly, it focuses on helping them apply these skills in the workplace as part of a process of continuous learning.
TRAINING OBJECTIVES
By the end of the programme, participants will be able to:
Determine how to improve the way they communicate with others through a variety of mediums
Understand how they can enhance the process of knowledge transfer by creating an understanding in others but also by bringing around change in action
Identify how to make the most of the time they have, ensuring tasks are achieved effectively
Understand how to demonstrate a change in 'mindset' when it comes to having to deal with workloads and other people
Master communications on a one-to-one basis and in group situations such as meetings, negotiations and presentations
Build rapport and strengthen their interpersonal relationships and as a result develop their influencing skills
Work towards mutually satisfactory agreements through professional negotiations leading – where possible – to win/win solutions
Deliver professional presentations to small and large groups with clarity, persuasiveness and confidence
---
WHO SHOULD ATTEND?
This programme is essential for anyone requiring these essential business skills across a variety of roles across a variety of organisations
It is also designed to allow a comprehensive and detailed learning experience through the development of skills and techniques over a 10 day period
TRAINING METHODOLOGY
This programme is highly interactive through a variety of experiential learning methods including: discussion, group activities, practice, case studies and review. As well as the required theory, this programme mainly focusses on participants being able to experience and get a sense of what these vital business skills will sound, look and feel like.
Participants develop a range of skills during Week 1 relating to mastering Communications and Planning excellence whilst during Week 2 the continuous development of Communications and the opportunity to master Negotiations and World Class Presentations are the main focus. As part of Week 2, each participant will have an opportunity to prepare and deliver a presentation and will receive feedback on not only their technical capability but their performance capability as well. Presentations are filmed with each participant receiving a copy of their own film via a memory stick.
TRAINING SUMMARY
A comprehensive range of outstanding business skills are essential qualities for any employee to enable an organisation to run smoothly. Week 1 of the programme elaborates on two key areas: good interpersonal working relationships to get the best out of other people, for example in teamwork, delegation, assertiveness, meetings and supporting presentations, and effective use of time, for example in setting priorities, managing interruptions, planning projects, developing efficient working practices and writing clearly.
Having established the concept of communications in Week 1, Week 2 takes participants to the next level of capability by strengthening, enhancing and mastering negotiations and presentation delivery.
ACCREDITATION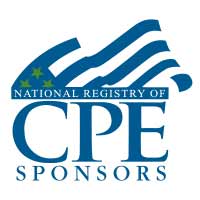 EuroMaTech is registered with the National Association of State Boards of Accountancy (NASBA) as a sponsor of continuing professional education on the National Registry of CPE Sponsors. State boards of accountancy have final authority on the acceptance of individual courses for CPE credit.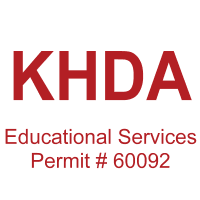 Euromatech is a Knowledge & Human Development Authority (KHDA) approved training institute in Dubai, licensed and approved to deliver training courses in the UAE.
The KHDA is the regulatory authority in the UAE, that oversees administering, approving, supervising, and controlling the activities of various education providers in the UAE.  We are proud of our commitment to ensuring quality training courses and status as a KHDA-approved training provider.
Taught by our team of highly qualified trainers, our KHDA approved training courses will provide you with an enriching learning experience and practical knowledge that will help you future-proof your career and support professional development within your organisation.