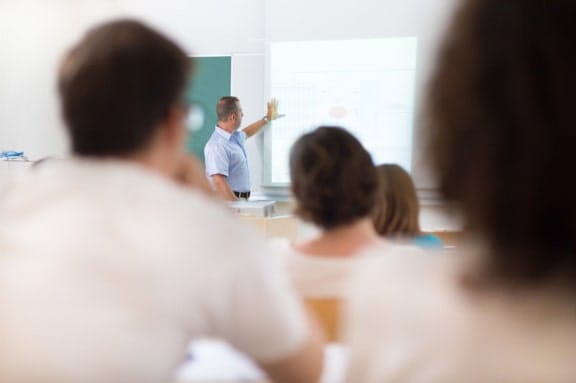 An Intensive 5-day Training Course
Post Award Contracts
Managing Performance, Negotiating Claims and Resolving Disputes
Format: Classroom
Duration: 5 days
Language: English
Accredited: CPE, KHDA Certified training courses
INTRODUCTION
Managers and professionals involved in the contracting process need to be effective and efficient in applying contract administration and management principles and practices. Without the necessary knowledge and skills, they won't obtain the best results from contractors, sub-contractors, suppliers and others with whom their organisation is implementing works projects. This Post Award Contracts training course will give contract administration staff the foundations to administer contracts with contractors (and sub-contractors) effectively.
Participants attending the EuroMaTech Post Award Contracts training course will develop the following competencies:
Learn what can go wrong when managing a contract – and how it can damage their business
Identify – and prepare for - risks and issues that lie ahead in a contracting situation
Increase their control of contract performance from the very start – before the contract is signed
Consider what to do if things go wrong – including stepping in, substitution, terminating and dispute resolution.
TRAINING OBJECTIVES
This EuroMaTech Post Award Contracts training course aims to enable participants to achieve the following objectives:
Provide better outcomes from contracts, through better contract management and administration
Monitor contract performance
Know how to analyse contract obligations and risks
Prepare for contract claims and disputes 
Control variations to contract
Manage contract default, and consider remedies including termination
---
WHO SHOULD ATTEND?
This EuroMaTech Post Award Contracts training course is suitable to wide range of professionals, but will greatly benefit:
Contract Administrators
Quantity Surveyors
Civil Engineers
Mechanical Engineers
Project Coordinators
Project Engineers
Project Managers (new to Contract Management)
Construction Managers
Contract Engineers
TRAINING METHODOLOGY
This EuroMaTech Post Award Contracts training course will use a variety of learning techniques to ensure maximum understanding, comprehension and retention of the materials presented. The course will be lively and interactive and will include online exercises, case studies, practice sessions, group discussions plus Q&A. Participants will receive personal feedback on their performance. The learning experience will be supported by a reference manual containing model documents and templates.
The course may also be conducted online using a suitable online platform that enables interactive working, such as Zoom or Microsoft Teams.
TRAINING SUMMARY
The 5-day EuroMaTech Post Award Contracts training course covers comprehensively the needs of managers and professionals who wish to learn how to carry out, or improve their skills in post-award Contract Administration. By applying what they learn during the training course attendees will ensure that contracts are efficiently and effectively performed, with risks reduced, better relationships established, and the results delivered that were sought from their contracts at the outset.
TRAINING OUTLINE
PROGRAMME OUTLINE
Day 1 - Introduction to the Management and Administration of Contracts post-award
What is Effective Contract Management and Administration and why do we need it?
The causes and effects of contract failure
Analysis of the Contract requirements
Defining the Job to be done – specifications and the scope of work
Key Players in Contract Management and Administration
Building a relationship for contractor performance
Day 2 - Structures to ensure that what has been contracted for gets delivered
Contract Types and how different models manage risk
Contract templates: FIDIC, NEC, other contract models and templates 
Principal performance obligations of the parties
Contractor warranties
Monitoring service performance using Service Level Agreements and KPIs
Minimising the requirements for and impact of contract variations
Day 3 - Handling Contractor claims
What's in the contract to support a claim by either side?
Extension of Time claims by Contractors
Employer Risk events leading to claims for

Delay and prolongation
Disruption and loss of productivity
Acceleration

Time related claims from Employers

Liquidated and Ascertained Damages
Penalties
"Time at Large"

Compensation Claims under the Contract
Using Negotiation to manage contract claims
Day 4 - Contractual Dispute Management
Differentiating claims from disputes
Contract disputes in international contracts
Dispute Avoidance and Adjudication Boards
Alternative Dispute Resolution methods:

Mediation
Expert determination
Early neutral evaluation

Arbitration and Litigation
Day 5 - End of Agreement Contract Administration
Applying Bonds and guarantees
Operating the liquidated damages clause
Handling defect liability and retention sums
Checklist of Contract administration tasks from award to close-out
Contract termination and handover
Course summary and review
Do you have any questions about this course?
Do you wish for us to conduct this course at your premises?
Discover In-House Solutions
ACCREDITATION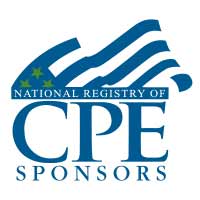 EuroMaTech is registered with the National Association of State Boards of Accountancy (NASBA) as a sponsor of continuing professional education on the National Registry of CPE Sponsors. State boards of accountancy have final authority on the acceptance of individual courses for CPE credit.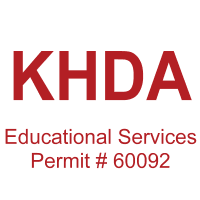 Euromatech is a Knowledge & Human Development Authority (KHDA) approved training institute in Dubai, licensed and approved to deliver training courses in the UAE.
The KHDA is the regulatory authority in the UAE, that oversees administering, approving, supervising, and controlling the activities of various education providers in the UAE.  We are proud of our commitment to ensuring quality training courses and status as a KHDA-approved training provider.
Taught by our team of highly qualified trainers, our KHDA approved training courses will provide you with an enriching learning experience and practical knowledge that will help you future-proof your career and support professional development within your organisation.