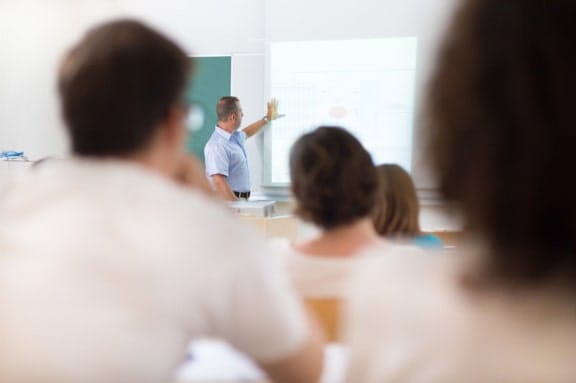 An Intensive 5-day Training Course
MS Excel® Training – from Basic to Advanced
Format: Classroom
Duration: 5 days
Language: English
Accredited: CPE, KHDA Certified training courses
MS Excel® Training – from Basic to Advanced
INTRODUCTION
Excel is omnipresent, every employee working in the office of the company, may it be the head office or the field office has used the spreadsheet software to perform different kind of calculations related to their work. All have created a graphs and charts to represent their data analysis results, their KPI-s, their achievements.
Excel® can provide the company with all the tools necessary to go through the whole Project Management lifecycle, as it can be used for initial data analysis, calculations and forecasts.
After that Excel® can provide the project management tool for planning, monitoring and reporting on achieved KPI-s.
While we are working on the project, Excel® features and models help us optimize the performance solve the difficult optimization problems and provide solutions that will reduce costs and increase productivity, therefore increasing the profit.
Excel® can also be used as audit tool to directly generate reports from the audits done within the organization. And the Excel® use for financial statements development, financial modelling and reporting.
In a nutshell, Excel® can help us through the whole lifecycle of our projects and a day-to-day work. Additional benefit of excel can be achieved through the use of macros and VBA to extend the power of excel beyond the spreadsheet modelling and into the realm of coding and application development.
This highly participative EuroMaTech training course will address all of the major uses of Excel®.
Participants attending this training course will develop the following competencies:
Advanced data analysis
Forecasting
Advanced charting
Using Excel tools and add-ins
Using pivot charts
Statistical analysis using the Data Analysis tool
VBA coding and macro creation to increase the power of spreadsheets
Creating Monte Carlo simulations, S-curves and probabilistic forecasting
TRAINING OBJECTIVES
The EuroMaTech training course on Advanced Excel aims to help participants to develop the following critical objectives:
Gain the knowledge necessary to use Excel in their day-to-day work
Learn how to filter and graph the data with different tools available in Excel
Prepare the data and create advanced graphs, dashboards and Infographics
Understand the advanced concepts of array formulas
Acquire the knowledge of how to prepare financial statements in excel
Learn how to perform forecasts, create engineering and financial models
Understand the concept of interactive spreadsheets
Learn the concepts used in engineering and finance to apprehend all the inputs to the project
TRAINING METHODOLOGY
This Excel training course will combine presentations with instructor-guided interactive discussions between participants relating to their individual interests. Practical exercises, video material and case studies aiming at stimulating these discussions and providing maximum benefit to the participants will support the formal presentation sessions. Above all, the course leader will make extensive use of case examples and case studies of issues in which he has been personally involved.
This course will be presented trough a problem-solution approach, where the delegates will be presented with a real-life problem experienced in companies and the solution of the problem with using excel will be developed for a given problem. As the delegates will be working themselves on the problem and solution they will understand the concept of how to problems are broken down into a solvable piece, and the model to present the final solution is built based on the modules that are solving the pieces.
The delegates will be "learning by doing" as the course is designed for them to use the software on the real problems and real data applying each of the techniques themselves. Delivery will be by presentation, group syndicate investigations, training e-manual and interactive seminars, as well as group discussion on the results of the exercises.
TRAINING SUMMARY
This unique EuroMaTech training course on Excel covers all of the elements present in Excel used in wide variety of industries.
The focus of this course is on the actions required to achieve effective and easy to use work environment with excel models that will automate the work. This will include detailed presentation and modelling, showing how excel can be used to perform milliard of calculations in an instant and produce adequate and effective reports with a click of a mouse.
TRAINING OUTLINE
Day 1 - Using Ms Excel Functions and Charts
Excel® Introduction
Logic functions
Text Functions
Date Functions
Math Functions
Nested Functions
Data Types
Financial Functions
ISBLANK, ISNUMBER functions
Creating the attractive and efficient charts in Excel®
Selecting the adequate charts
Day 2 - Advancing and Extending Basic Excel® Functionalities
Paste Special and Transpose
Formatting data as a table
Excel Add-Ins
Advanced filtering and referencing between worksheets and spreadsheets
Name manager and Data validation
Data Tables
Advanced charting methods  
Day 3 - Advanced Ms Excel Functions and Pivot Tables
Use of VLOOKUP () and HLOOKUP ()
Date functions, YEAR (), MONTH (), DAY (), YEARFRAC ()
OFFSET and INDIRECT
Using Data Analysis Tool-Pack
Array functions
Pivot Tables
Pivot Charts
Calculated fields in Pivot Tables
Day 4 - Optimization, Productivity and Forecasting
Sensitivity analysis with data tables
Using Solver to determine the optimal product mix
Using Solver for supply chain analysis
Using Solver for financial problems
Using Solver for tendering process evaluation
Determining the correlation
Monte Carlo Simulation using only built in formulas
Forecasting
Day 5 - Visual Basic for Applications for Excel and Macros
Using VBA in Excel
Creating and using macros
Brownian Motion simulation using VBA
Random Walk simulation using VBA
Prognosis of Sales with Macro and VBA
Risk Analysis coding with VBA
Encrypting Text and Spreadsheet
Office in the Cloud
Do you have any questions about this course?
Do you wish for us to conduct this course at your premises?
Discover In-House Solutions
ACCREDITATION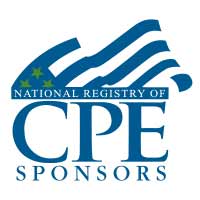 EuroMaTech is registered with the National Association of State Boards of Accountancy (NASBA) as a sponsor of continuing professional education on the National Registry of CPE Sponsors. State boards of accountancy have final authority on the acceptance of individual courses for CPE credit.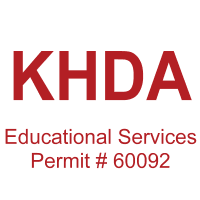 Euromatech is a Knowledge & Human Development Authority (KHDA) approved training institute in Dubai, licensed and approved to deliver training courses in the UAE.
The KHDA is the regulatory authority in the UAE, that oversees administering, approving, supervising, and controlling the activities of various education providers in the UAE.  We are proud of our commitment to ensuring quality training courses and status as a KHDA-approved training provider.
Taught by our team of highly qualified trainers, our KHDA approved training courses will provide you with an enriching learning experience and practical knowledge that will help you future-proof your career and support professional development within your organisation.