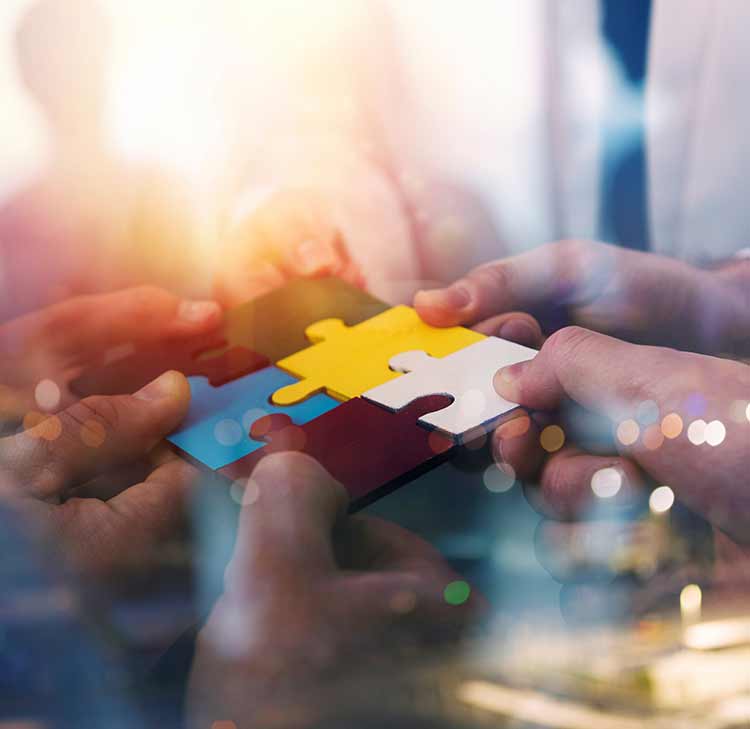 An Intensive 5-day Training Course
Managing Strategic Alliances and Partnerships
Format: Classroom, Live/Online
Duration: 5 days
Language: English
Accredited: CPE, KHDA Certified training courses
Managing Strategic Alliances and Partnerships
INTRODUCTION
Successful strategic alliances and partnerships require a strategic vision, a balanced relationship, and brokerage skills to bring collaborating parties together to contribute to their maximum.
This EuroMaTech training course will focus on advances in management theory and practice of strategic alliances, business networks and collaborative ventures. The Managing Strategic Alliances & Partnerships training course is designed to upgrade the knowledge and skills of managers, to enable them to excel in collaborative situations. Through this training course, managers and executives will learn how to manage long-term strategic alliances and partnerships, how to optimize the interest of their organisation, and how to facilitate collaborative decision making for future growth.
In this EuroMaTech training course, you will learn:
To build collaborative advantage and accelerate position through partnership networks
Manage partnerships within and across organisations
The most effective ways to manage business relationships
How the organisation performs in a collaborative situation
TRAINING OBJECTIVES
Develop awareness, knowledge and skills – how to gain competitive advantage through business networks, strategic alliances and partnerships
Develop frameworks for building collaborative advantage
Enable delegates to gain insights into the successful design and implementation of business partnerships
Complement management skills with advanced collaborative techniques
Build cultural awareness of how to overcome barriers to collaboration
---
WHO SHOULD ATTEND?
This Managing Strategic Alliances and Partnerships training course is specifically designed for professionals in all areas of strategy and operations who seek to upgrade their collaborative skills and learn how to manage long-term partnerships, strategic alliance and joint ventures.
This EuroMaTech training course will also be of benefit to all professionals, who are:
Responsible for initiating and managing collaborative activities within and across firms, suppliers, or customers
Concerned with collaborative performance
Interested in enhancing their relationship management skills
Interested in enhancing their leadership skills in particular managing strategic alliances
Responsible for strategic planning, implementation or evaluation of strategic alliance performance
Responsible for open innovation tasks, or designing open innovation ecosystems
TRAINING METHODOLOGY
The Managing Strategic Alliances & Partnerships training course is designed as an intensive training, and knowledge sharing exercise, where group work facilitates learning. Through a set of lectures, practice exercises and carefully selected international case studies, delegates will be introduced to advanced knowledge on managing strategic alliances, partnerships and collaborations. Participants will learn by active participation, discussions, on-line resources and video materials.
TRAINING SUMMARY
The main goal of this EuroMaTech training course is to provide participants with an intensive five-day training experience and exposure to the world of collaborative strategies, joint venture, business networks, public-private partnerships and alliances.
The key competences built through this training course are to assess the risks, and benefits from strategic alliances and to learn how to manage them successfully – from partner selection, through execution and evaluation of outcomes. Practical cases and examples illustrate the variety of current practices and build alliance management capabilities for individual delegates.
TRAINING OUTLINE
Day 1: Initiating Alliances and Partnerships 
Introduction to the strategic alliance life cycle
Motives for collaboration
Selecting partners and forming business relationships
How to measure compatibility and partner fit
Joint ventures, supplier networks, strategic alliances and public-private partnerships
Day 2: Structuring Collaborative Work 
Types of strategic alliances and partnerships
Cross-border management structures
Creating cross-border virtual teams
Motivating and brokerage for collaboration
Discover a joint perspective and partner differences
Collaborative strategies and execution
Day 3: Managing Shared Resources and Value Co-Creation 
Distinguishing between bi-lateral and multi-lateral collaborations
Managing complex relationships
Sharing resources and optimisation of outcomes
Upstream and downstream value co-creation
Negotiating and managing contingencies
Contracts, renewals, trust and lock-in effects
Communication and interfaces between partners
Day 4: Designing Open Innovation Platforms 
Coordination and control in collaborative settings
Facilitating networking
Public-private partnerships and multi-stakeholder engagement
Open access and open innovation – procedures and practices for shared access
Regulation and governance of platforms for shared resources
Maximising learning and developing absorptive capacity
Day 5: Performance Evaluation and Learning from Strategic Alliance Partners 
Assessing advantages and disadvantages of partnerships
Overcoming barriers to collaboration and conflict resolution
Managing continuous improvement
Balancing across coordination costs and benefits
Creating high-performance strategic partnerships
Examples of strategic alliance success and failure
Alliance termination, exit clause and buy-out formulae
Do you have any questions about this course?
Do you wish for us to conduct this course at your premises?
Discover In-House Solutions
ACCREDITATION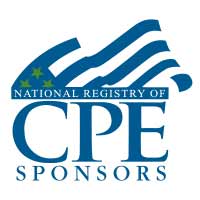 EuroMaTech is registered with the National Association of State Boards of Accountancy (NASBA) as a sponsor of continuing professional education on the National Registry of CPE Sponsors. State boards of accountancy have final authority on the acceptance of individual courses for CPE credit.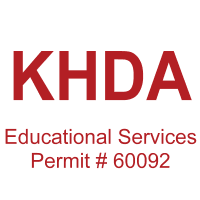 Euromatech is a Knowledge & Human Development Authority (KHDA) approved training institute in Dubai, licensed and approved to deliver training courses in the UAE.
The KHDA is the regulatory authority in the UAE, that oversees administering, approving, supervising, and controlling the activities of various education providers in the UAE.  We are proud of our commitment to ensuring quality training courses and status as a KHDA-approved training provider.
Taught by our team of highly qualified trainers, our KHDA approved training courses will provide you with an enriching learning experience and practical knowledge that will help you future-proof your career and support professional development within your organisation.