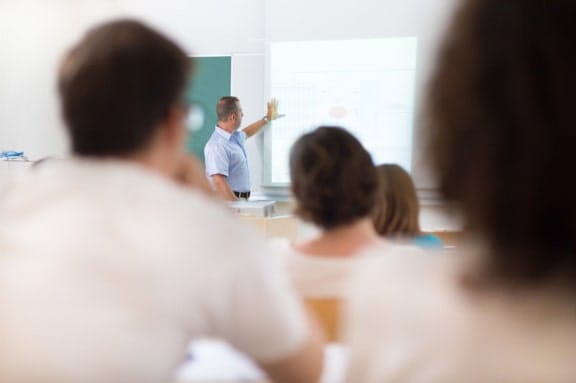 An Intensive 5-day Training Course
Managing Multiple Projects
Format: Classroom
Duration: 5 days
Language: English
Accredited: CPE, KHDA Certified training courses
Managing Multiple Projects
INTRODUCTION
Mature organizations manage a portfolio of projects simultaneously in a challenging regional and international business environment. The challenge starts with selecting and prioritizing the best mix of projects that will support the translation of strategies into action. The next challenge is to create an integrated Master Plan that consolidates the project plans of the project mix including schedule, resources, costs and risks. As the management proverb says "You cannot control, what you cannot measure", it is important to establish a coherent project control system to measure and analyse variances, take corrective and preventive actions, and report performance in a multi project environment. On the other hand, multitasking imposes many challenges on the team and its performance, which need to be taken care.
Participants attending this EuroMaTech Managing Multiple Projects training course will develop the following competencies:
Effective selection, Prioritizing and Balancing the Project Mix
Organizing, Categorization of Projects via an Integrated Projects Plan
Effective Monitoring and Controlling in Multi Project Environment
Applying Governance and Realizing Benefits of your Projects
Master team performance in Multitasking Environment
TRAINING OBJECTIVES
This EuroMaTech Managing Multiple Projects training course aims to enable participants to achieve the following objectives: 
Understand the concepts related to managing multiple Project
Develop and implement integrated plans and schedules to multiple Project
Measure performance and manage variance during the implementation
Report the integrated status to senior managers using dashboards and KPIs
Mitigate risks, manage interfaces resulting from managing multiple Project
Improve team performance while multitasking and reduce its negative impacts
---
WHO SHOULD ATTEND?
This EuroMaTech Managing Multiple Projects training course is designed specifically for those professionals who are involved in managing multiple projects, or who have recently been promoted to such challenge.
Senior project managers
Program mangers / Middle management
Portfolio managers / senior managers
Enterprise Project Management Office (EPMO) staff and leaders
Team members working in multiple projects or multitasking environment
TRAINING METHODOLOGY
The EuroMaTech Managing Multiple Projects training course will combine presentations with interactive practical case studies, supported by video materials, and group activities. Delegates will be encouraged to participate actively in relating the principles of multiple project management to the particular needs of their project portfolio.
TRAINING SUMMARY
The EuroMaTech Managing Multiple Projects training course covers essential skills needed for managing multiple projects such multitasking and team development to categorize, prioritize, select, authorize, plan, manage, monitor, and control your portfolio of multiple projects. The course allows you to develop deeper understanding and implementation for related tools and techniques. This is crucial towards inspiring team members to achieve organizational goals and influencing individuals to support the team direction.
TRAINING OUTLINE
PROGRAMME OUTLINE
Day 1 - Selecting the best mix of projects
Course Objectives and Introduction
Key Concepts of Project Management, Program and Portfolio Management
Why Managing Multiple Projects is Different?
The Need for A Portfolio Approach For Selecting the Project Mix
Understanding, Categorize, Prioritizing and Balancing the Project Mix
The Role Program Management Office (PMO) in Managing Projects
Day 1 Review and Q/A Session
Day 2 - Planning and scheduling multiple projects
Organizing and Categorizing Projects
The Enterprise Project Structure (EPS) and the Work Breakdown Structure (WBS)
Scheduling Multiple Projects
Multiple Project Resource Allocation
Cost Breakdown Structure (CBS) for Multiple Projects
Integrated Master Schedule (IMS)
Risk Management on Multiple Projects
Day 2 Review and Q/A Session
Day 3 - Multiple Project Control and Reporting
Selecting the Appropriate Multi Project Control System
Monitoring and Controlling Overview
Variance Analysis and The Role of Earned Value Management (EVM)
Reporting EVM in a Multiple Project Environment
Issue Management on Multiple Projects
Dashboards for Management Reporting
Day 3 Review and Q/A Session
Day 4 - Governance and Benefit Management of Multiple Projects
Differences between management and governance
Organizational governance and Organizational Project Management (OPM) Governance
Stage Gate Approach in Project Governance
Benefits Identification, Analysis and Planning
Benefits Delivery Through Multiple Projects
Benefits Transition and Benefits Sustainment
Day 4 Review and Q/A Session
Day 5 - Multi-Tasking and Team Performance
Introduction to Multitasking the Science of Multitasking
Pros and Cons of Multitasking
Impacts of Multitasking
Create a Collaborative Project Team Environment
Empowering the Team and Managing Conflict
Communicate and Collaborate with Stakeholders
Overall Course Review and Q/A
Course Closure
Do you have any questions about this course?
Do you wish for us to conduct this course at your premises?
Discover In-House Solutions
ACCREDITATION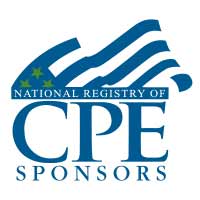 EuroMaTech is registered with the National Association of State Boards of Accountancy (NASBA) as a sponsor of continuing professional education on the National Registry of CPE Sponsors. State boards of accountancy have final authority on the acceptance of individual courses for CPE credit.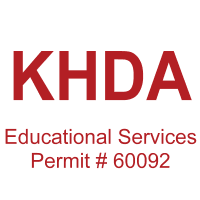 Euromatech is a Knowledge & Human Development Authority (KHDA) approved training institute in Dubai, licensed and approved to deliver training courses in the UAE.
The KHDA is the regulatory authority in the UAE, that oversees administering, approving, supervising, and controlling the activities of various education providers in the UAE.  We are proud of our commitment to ensuring quality training courses and status as a KHDA-approved training provider.
Taught by our team of highly qualified trainers, our KHDA approved training courses will provide you with an enriching learning experience and practical knowledge that will help you future-proof your career and support professional development within your organisation.