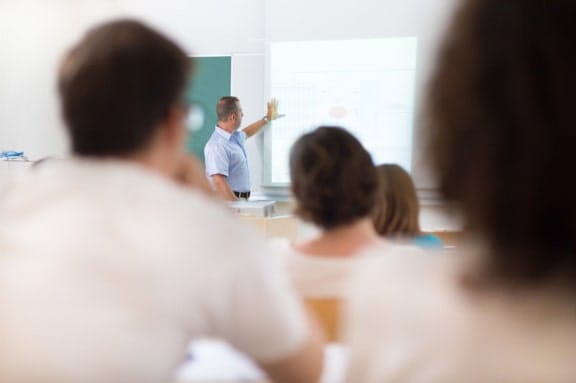 An Intensive 5-day Training Course
Liability – Excluding and Limiting Contractual Liability
Format: Classroom
Duration: 5 days
Language: English
Accredited: CPE, KHDA Certified training courses
Liability – Excluding and Limiting Contractual Liability
INTRODUCTION
This virtual training course is intended to look at the various ways liability can arise under a contractual relationship; how it can be excluded or limited within the contract; and how to allocate the liabilities in a fair and sensible way.
All parties to a contractual relationship wish to limit their exposure to loss, but the truth is that all contracts produce risk, and it is neither reasonable nor sensible that all risk and liabilities rest with one party. By applying the techniques discussed in the course, managers will be better able to ensure that they transfer or accept risks that are appropriate and manageable, but do not place so much risk on a contractor/subcontractor that failure will bankrupt them (in which case the risk flows back to the client/main contractor)
This EuroMaTech virtual training course will help develop the following competencies:
·        Risk identification
·        Risk apportionment
·        Management of the consequences of risk
·        Understanding of external methods of management of liabilities (e.g. insurance, bonds etc.)
TRAINING OBJECTIVES
This virtual training course will enable participants to achieve the following objectives:
Enhanced appreciation of risk and liabilities

Techniques for apportioning risk and liability fairly

Improved understanding as to how risk is priced, and how that flows through to the economics of a contract

Better understanding of the methods for excluding or limiting liability, and when these cannot be used

An appreciation of why you should limit your own liability, and why you should expect others to be doing the same
---
TRAINING METHODOLOGY
This virtual training course will involve presentation by an experienced practitioner, with knowledge of the issues in a range of industries and on an international basis (especially in the Middle East). The virtual training will include real examples where possible, including actual clauses used in real contracts to show different approaches to the issues. The virtual training course will include opportunities for the participants to raise issues from their own experience for discussion.
TRAINING SUMMARY
This online training course covers a range of essential skills in identifying, allocating and managing risk, and in using the contract or other techniques to exclude or, where this is not possible, limit liability to an acceptable extent. It will also show how the contractual and other provisions should be managed to maximise their effectiveness. 
TRAINING OUTLINE
Day 1: Identifying and allocating risk
What is risk?

How is it identified?

Who should bear the risk, and, if both parties, in what proportions?

Who is responsible for the design?

How is risk priced?

How does the allocation of risk change the cost of a project?

What are the consequences if too much (or too little) risk is transferred?

What happens if the other party is bankrupted by a liability?
Day 2: Contractual methods for excluding or limiting liability
Exclusion clauses
Complete or partial exclusion

When do these not work?
Consequential loss – what it means and why it is commonly excluded

Limitation clauses

Limiting liability – link with exclusion
Limiting cost exposure to a particular subject

Liquidated damages – how do you assess these?
What should be carved out
Indemnities

They do not alter the risk, merely the consequences
They are only as valuable as the party giving them (or their guarantor or insurer)

Warranties and guarantees

Fitness for purpose
Performance
Quality of workmanship/services
Problems with "design life"

What cannot be excluded or limited – problems with different legal systems

Negligence/gross negligence/wilful misconduct

Do exclusions or limitations also apply to negligence claims?

Special issues with maritime law
Day 3: Other methods for managing the effects of risk 
Insurance

Minimum legal requirements
What to cover
Who should arrange the policy
Co-insured status
Waiver of subrogation

Bonds

Performance
Advance Payment
Warranty
Bank or insurer?

Parent Company Guarantees
Retentions
Payment terms
Ownership

Retention of title
Liens
Ownership of goods as they are manufactured
Ownership and responsibility for client-supplied equipment or materials
Day 4: Liability for defects and other issues
Defects before delivery (re-work)

Re-testing

Additional testing
Defects after delivery (warranty/defects correction)

Period of liability

Limitations on scope

Exclusions (use outside scope, accidental damage, fair wear and tear etc.)

Decennial liability (where applicable)

Latent defects

Force Majeure

Excludes liability for time, but not usually for cost
Day 5: Managing exclusions and limitations
Ensure all relevant staff know what is (and is not) covered
Monitor risk through an agreed risk register

Be realistic
Review and adjust the register regularly as the project progresses
Release contingency as risks pass

Keep good records
Serve notices when needed

And use the correct method for service

Prepare a Lessons Learned report at the end of each project

(And do something with it!)

Final review and wrap-up
Do you have any questions about this course?
Do you wish for us to conduct this course at your premises?
Discover In-House Solutions
ACCREDITATION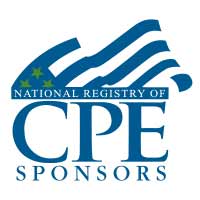 EuroMaTech is registered with the National Association of State Boards of Accountancy (NASBA) as a sponsor of continuing professional education on the National Registry of CPE Sponsors. State boards of accountancy have final authority on the acceptance of individual courses for CPE credit.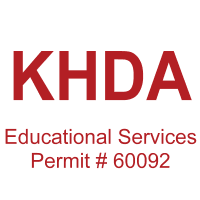 Euromatech is a Knowledge & Human Development Authority (KHDA) approved training institute in Dubai, licensed and approved to deliver training courses in the UAE.
The KHDA is the regulatory authority in the UAE, that oversees administering, approving, supervising, and controlling the activities of various education providers in the UAE.  We are proud of our commitment to ensuring quality training courses and status as a KHDA-approved training provider.
Taught by our team of highly qualified trainers, our KHDA approved training courses will provide you with an enriching learning experience and practical knowledge that will help you future-proof your career and support professional development within your organisation.