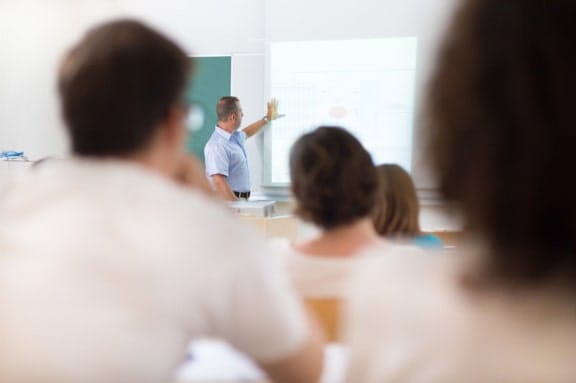 An Intensive 5-day Training Course
Inspire:
How Empowered Leadership Creates, Innovates & Motivates
Format: Classroom
Duration: 5 days
Language: English
Accredited: CPE, KHDA Certified training courses
INTRODUCTION
All who would succeed in life should resolve that, whatever the task is at hand, there is only one way to do it, and that is to be inspired to do the BEST! Many employees are inclined to limit the quality of their work to the level of their wages. Everything that passes through our hands, everything we do, everything we touch, bears our trademark. What kind of trademark are you leaving? Inferior or superior, low standard or high standard, mediocre or excellent?
If we are going to succeed in life, we need to give our very best to what we do and pursue and inspire excellence empowerment. Achieving 21st century professional success, reflects greatly upon inspired leadership and management of the Company. As goes the Leader, so goes the pack!
EuroMaTech's INSPIRE training course is designed to prepare and equip individuals to pursue the best possible, positive and proven principles and dynamics of real successful leadership!
Participants attending this inspirational course will develop the following competencies:
How to be committed to the management and company policies
How to identify, and clarify mission and work goals
Latest research on the significance of interpersonal relationship skills
Develop their own personal, inspiring, self-coaching programme
How to support confidence in others to perform their best
Know how to motivate themselves and others
TRAINING OBJECTIVES
This EuroMaTech INSPIRE training course is designed to:
Emphasise the importance of inspiration as essential success requirements of 21st Century business
Understand the significance of dynamic interpersonal relationship skills – encourage others to exceed expectations
Show the steps of personal motivational empowerment – support confidence in others to perform their best
Establish creative and innovative teambuilding principles – create inspiring environment and incentives for accomplishment
Develop and on-going, pro-active programme, for achieving excellence
---
WHO SHOULD ATTEND?
The INSPIRE training course – especially created to inspire, create and motivate the next level of professional leadership – is designed for the various levels of Leadership and Management, who want to pursue and achieve, the essential quality of professional excellence empowerment.
TRAINING METHODOLOGY
This EuroMaTech INSPIRE training course will be presented in a highly interactive manner, with a very impactive presentation style. Individual and group activities, will intersperse the sessions. Video and role plays situations will highlight the major teaching features.
These sessions are most informative, inspiring, fun, and presented in a relaxing atmosphere, that is conducive to learning and overcoming any fear or inadequate tendencies.  
TRAINING SUMMARY
This unique and specially designed INSPIRE training course will:
Reveal to each person that "success is an inside job"
Show how significant interpersonal skills are to their future success
Present a dynamic personal self-coaching programme
Create a goal setting strategy to achieve success
Improve greatly productivity and performance in the company/organization
TRAINING OUTLINE
Day 1 - The Dynamics of Inspiring Leadership
The challenge of successful, inspiring personal development
How to create a continuous commitment to the organization.
Understanding the significance of interpersonal relationship skills
How to equip Leaders for excellence through self-coaching
The pursuit of excellence
Becoming an environmental change agent
Personal Motivational Empowerment
How to motivate yourself and others
How to build a confident team that exceeds expectations
How to set innovative and challenging goals that achieve Company objectives
Discover and release the power of the subconscious mind
Understand your mind body significance that impacts your work life
Day 2 - Developing Creative and Innovative Leadership
Know how to create continuous commitment to the management.
How to clarify the mission and work goals.
How to encourage a positive working environment
Discover the powerful successful principles of Walt Disney
How to develop success relationships at every level
Learn how to practice the Golden Rule principle
Empowered Proactive Leadership
Analyse the importance of appreciation
Identify the attributes of a successful leader in creating incentives for accomplishment.
How to practice vital decision making strategies
Choosing pro-active leadership
How to energise others for success and accomplishment.
Setting up your own plan of action, for on-going personal and company success
Do you have any questions about this course?
Do you wish for us to conduct this course at your premises?
Discover In-House Solutions
ACCREDITATION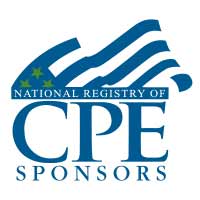 EuroMaTech is registered with the National Association of State Boards of Accountancy (NASBA) as a sponsor of continuing professional education on the National Registry of CPE Sponsors. State boards of accountancy have final authority on the acceptance of individual courses for CPE credit.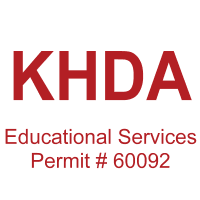 Euromatech is a Knowledge & Human Development Authority (KHDA) approved training institute in Dubai, licensed and approved to deliver training courses in the UAE.
The KHDA is the regulatory authority in the UAE, that oversees administering, approving, supervising, and controlling the activities of various education providers in the UAE.  We are proud of our commitment to ensuring quality training courses and status as a KHDA-approved training provider.
Taught by our team of highly qualified trainers, our KHDA approved training courses will provide you with an enriching learning experience and practical knowledge that will help you future-proof your career and support professional development within your organisation.