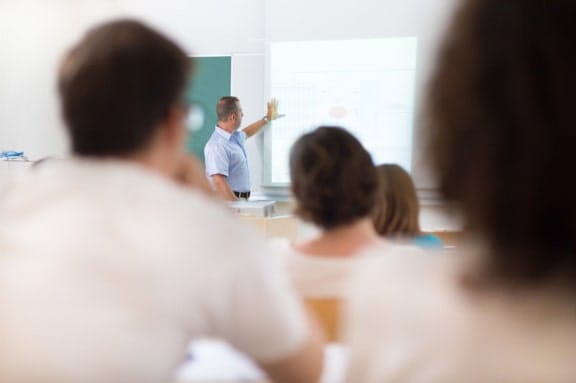 An Intensive 5-day Training Course
Initial Public Offerings (IPO) & Equity Capital Markets (ECM)
A Comprehensive Guide to Going and Being Public
Format: Classroom
Duration: 5 days
Language: English
Accredited: CPE, KHDA Certified training courses
Initial Public Offerings (IPO) & Equity Capital Markets (ECM)
INTRODUCTION
Going public is a monumental decision for any company. It forever changes how a company goes about doing business and it secures sources of capital. This EuroMaTech Initial Public Offering (IPO) training course is designed to provide a clear picture of how a company goes public through an initial public offering or IPO. It will equip you with the required skills & knowledge to support your company in seeking capital for its growth by going public.
This Initial Public Offerings (IPO) & Equity Capital Markets (ECM) training program helps companies making informed decisions by addressing such factors as the advantages, disadvantages, costs, timing and alternatives to going public. It outlines the process for going public and discusses the registration process and ongoing reporting requirements of a public company.
The programme is intended to' to make it relevant to people pursuing careers in the front office, middle office and operations areas. The syllabus content places an even emphasis on introducing and explaining the key concepts of each subject area to develop candidates' practical knowledge and skill set.
This training course will provide you with a 'breadth of knowledge ' in Equity capital market to recognize the key players in the financial markets to enable you to identify the key features of both equity and debt products, and to  allow for an informed decision as to whether or not going public is the right choice for the company and maximize the chances of success if the decision is made to go ahead.
TRAINING OBJECTIVES
By the end of this EuroMaTech training course, you will be able to:
Understand the concept of an IPO
Analyze the factors to be considered in taking the company public
Know what the company should have in place prior to going public
Conduct a plane to execute a successful IPO
Understand what life will be like as a public company
Recognize how stock exchanges work
Compare valuation and trading techniques
Enhance the operation of evaluating and pricing decisions
---
WHO SHOULD ATTEND?
This EuroMaTech IPO training course is designed to deliver the knowledge and skills, providing details of the latest policies and procedures to:
CEO's, executives and managers
Professionals in all functions
Entrepreneurs, investment and commercial bankers
Investment and analysts
Lawyers and accountants
Brokerages and advisers
Treasury managers
Auditors
Credit mangers
TRAINING METHODOLOGY
Participants to this IPO training course will receive a good concept and overview of the IPO process from planning to going public to closing the offering. The training methodology includes case studies, group live instruction, presentation and discussion of worked examples, group discussion and interactive participation is encouraged.
TRAINING SUMMARY
This EuroMaTech training course will focus on the context and importance of the IPOs to enable you to tap into the single biggest source of capital in your country, And how to help the company for "marketing" the company as a way of generating a return for those (owners, venture capitalist, etc.) who initially funded the company. Becoming "liquid" is a big reason for going public - investors need to get paid back.
Securing long-term customer relationships. Customers want to do business with a company that will be around for the long-haul. Public companies are viewed as long-term providers of services and products.
This program gives you the knowledge you need it in the equity capital market, trading strategies used in the finance and capital markets industry.
TRAINING OUTLINE
Day 1 - Fundamental of IPO Process
Meaning of public offering
Analyzing the reasons for going public
Weighing the advantages and the disadvantages of going public
Assessing the alternatives to going public
Understand your regulatory environment

IPO Regulatory Requirements
Legal requirements for Boards
Financial positions of the company
Valuation of the company
Day 2 - Preparing to become a public company
Areas should management evaluate as part of an IPO readiness assessment
Accounting and financial reporting
Finance effectiveness
Internal controls
Evaluate efficiency of existing tax structure
Building a going public team
Governance and leadership
Financial planning and analysis
Day 3 - Process of going public
Selecting advisors and managing relationships
Engage with investment banks
Media and investor relations
Common accounting and financial reporting issues
Developing reporting systems and controls
Preparing the registration state
The underwriting Structure & pricing
Methods of Flotation
Day 4 - Execution of IPO
Typical execution timeline
Performing due diligence
Financial analyst meetings or roadshows
Disclosure of sensitive information
Holding the closing meeting
Risk management
Preparation for life as a public company
Maintain investor enthusiasm& regulatory compliance
Day 5 - Equity Capital Markets
Equity Markets Fundamentals
Risk and return
Types of equities, and funds
Equity securities
Stock exchanges,
Valuation and trading techniques
Trade-offs of different investment strategies
Do you have any questions about this course?
Do you wish for us to conduct this course at your premises?
Discover In-House Solutions
ACCREDITATION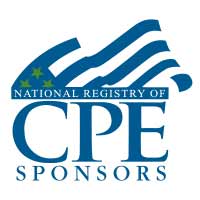 EuroMaTech is registered with the National Association of State Boards of Accountancy (NASBA) as a sponsor of continuing professional education on the National Registry of CPE Sponsors. State boards of accountancy have final authority on the acceptance of individual courses for CPE credit.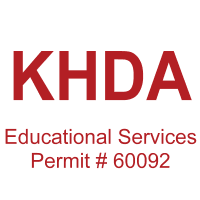 Euromatech is a Knowledge & Human Development Authority (KHDA) approved training institute in Dubai, licensed and approved to deliver training courses in the UAE.
The KHDA is the regulatory authority in the UAE, that oversees administering, approving, supervising, and controlling the activities of various education providers in the UAE.  We are proud of our commitment to ensuring quality training courses and status as a KHDA-approved training provider.
Taught by our team of highly qualified trainers, our KHDA approved training courses will provide you with an enriching learning experience and practical knowledge that will help you future-proof your career and support professional development within your organisation.