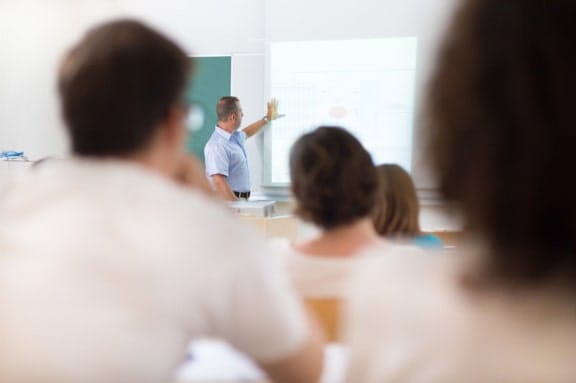 An Intensive 5-day Training Course
Health, Safety & Environment Passport for the Process Industry – The 10-day MBA
Format: Classroom
Duration: 5 days
Language: English
Accredited: CPE, KHDA Certified training courses
Health, Safety & Environment Passport for the Process Industry – The 10-day MBA
INTRODUCTION
'If you think Safety is expensive try an accident'. All organisations aim for higher profitability and train, mentor and guide, on a continual basis, their Team Leaders, Managers, Engineers and Supervisors on new methods of leaner and keener productions methods. Incidents however keep occurring resulting in tremendous losses.
EuroMaTech's Health, Safety and Environment Passport for the Process Industry training course aims at rectifying the loss cycle by attaining superior competencies in the areas of Health, Safety and Environment. This 10-day MBA training course provides a valuable understanding to Health, Safety and Environment and is a serious step towards developing competencies that will enable further progression in these fields. The increased competencies of the delegates will result in cost savings and increased efficiencies within the company. The training course covers Safety Management, Hazard Control, Process Safety and Environmental Management.
Delegates attending this Health, Safety and Environment Passport for the Process Industry training course will develop the following competencies:
Management Systems and the role of risk management
Occupational Health and the importance in safety management
Process safety and legislation that is applicable to the industry
Systems to prevent loss of containment
Hazards and controls available for the oil and gas industry
Environmental management
Emergency Preparedness
TRAINING OBJECTIVES
WHO SHOULD ATTEND?  
The Health, Safety and Environment Passport for the Process Industry training course is ideal for those working in the Process Industry such as Oil & Gas, Chemicals and Petrochemicals. It is aimed at professionals, who have responsibilities for health and safety and require superior competence in this field, including but not limited to:
Process Managers
Process Engineers
Team Leaders / Supervisors
Maintenance Engineers
Health and Safety Personnel
---
WHO SHOULD ATTEND?
PROGRAMME OBJECTIVES
This EuroMaTech 10-day MBA training course on Health, Safety and Environment Passport for the Process Industry aims to help delegates achieve the following objectives:
Understand Safety Management
Explain the Risk Assessment process
Analyse workplace hazards
Identify methods of Hazard Control
Explain the foundations of process safety
Describe the systems to prevent loss of containment
Analyse common risks and controls in the process safety industry
Understand Furnace operations
Summarise safe entry procedures in confined spaces
Create Emergency response strategies
TRAINING METHODOLOGY
This unique EuroMaTech training course on The Health, Safety and Environment Passport for the Process Industry is presented face to face and will utilise a variety of proven adult learning techniques to ensure maximum understanding, comprehension and retention of the information presented. This includes presentations of videos, case studies and discussions that will enhance the learning process. Active participation is encouraged during the entire training course.
TRAINING SUMMARY
The 10-day MBA on Health, Safety and Environment Passport for the Process Industry cover Safety Management, Controlling Hazards and Process Safety. The end result is a complete picture of what is required for personnel in the process industry. This is a practical training course, which illustrates common sense approaches to managing the vital functions of Health and Safety within the Process Industry.
TRAINING OUTLINE
Day 1 - Safety Management Foundations
Introduction
The scope and nature of workplace health and safety
The safety Management System

Policy
Organisation
Implementation
Checking and Review
Audits

Improving health and safety performance
Day 2 - Risk Assessment & Control
Review of previous day
Health and safety risk assessment
General principles for control
Hierarchy of risk reduction
Safe systems of work
Safety signs.
Day 3 - Hazards and Controls - Part 1
Review of previous day
Work equipment hazards and control
The movement of vehicles in the workplace
Hazards from manual handling and repetitive physical activities
Fire safety
Day 4 - Hazards and Controls - Part 2
Review of previous day
Noise, Vibration and Temperature hazards
Radiation Hazards ad control
Stress
First Aid Provisions
Day 5 - Occupational Health
Review of previous day
Chemical Hazards
Occupational exposure limits
Safety Data Sheets
Control measures
Review of the Week
Day 6 - The Foundations of Process Safety
Introduction
International Standards for the process industry
Case study
Permit-to-work system
Shift handover the key principles
Day 7 - Hazard Identification and Risk Assessment
Review of previous day
Risk Management
Types of Risk Assessment
Inherent Safer Design
Barrier Model
Management of Change
Day 8 - Combustion and Confined Space Entry
Review of previous day
Furnace operations
Confined Space Entry

Cleaning
Isolating
Atmospheric Testing
Day 9 - Environmental Management and Hydrocarbon Storage
Review of previous day
Environmental management
Managing waste
Storage Depots – Bund Areas
Types of Storage – Tanks and Pressure Vessels
Day 10 - Fire and Emergency Response
Review of previous day
Fire Detection
Passive and Active Fire Protection
Emergency Response
Review of the Week
Do you have any questions about this course?
Do you wish for us to conduct this course at your premises?
Discover In-House Solutions
ACCREDITATION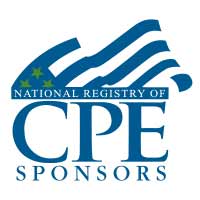 EuroMaTech is registered with the National Association of State Boards of Accountancy (NASBA) as a sponsor of continuing professional education on the National Registry of CPE Sponsors. State boards of accountancy have final authority on the acceptance of individual courses for CPE credit.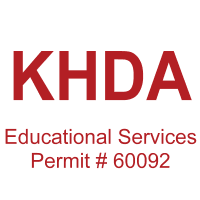 Euromatech is a Knowledge & Human Development Authority (KHDA) approved training institute in Dubai, licensed and approved to deliver training courses in the UAE.
The KHDA is the regulatory authority in the UAE, that oversees administering, approving, supervising, and controlling the activities of various education providers in the UAE.  We are proud of our commitment to ensuring quality training courses and status as a KHDA-approved training provider.
Taught by our team of highly qualified trainers, our KHDA approved training courses will provide you with an enriching learning experience and practical knowledge that will help you future-proof your career and support professional development within your organisation.