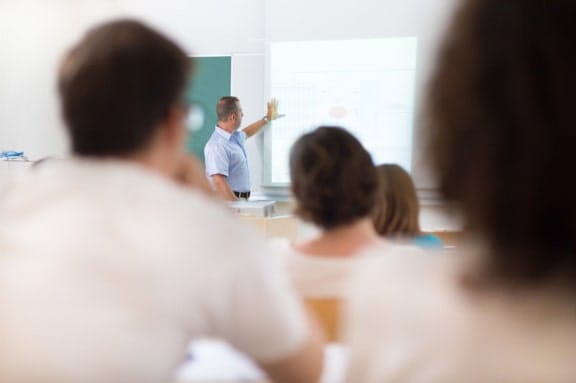 An Intensive 5-day Training Course
Health and Safety in Construction Projects
Legislation, Safety Plans, Occupational Health and Assessment
Format: Classroom
Duration: 5 days
Language: English
Accredited: KHDA Certified training courses
Health and Safety in Construction Projects
INTRODUCTION
Any Construction Project requires a balanced view of what is required to be achieved as against the best and most efficient methods of work that will ensure the safety of both personnel and the environment. A project is essentially a collaborative enterprise that place responsibilities on all parties, from the owner to the contractor and subcontractor. All stages of a project require evaluation of the potential H&S risks that may develop.
This Health & Safety in Construction Projects training course aims at setting the guidelines and knowledge base required to evaluate the project in H&S performance and avoid unnecessary delays.
Participants attending the training course will develop the following competencies:
Health and Safety Legislation
Safety Management
Occupational Health
Common Construction Hazards and Controls
Pre-Construction Safety Reports
TRAINING OBJECTIVES
Understand the Legal aspects of H&S in construction projects
Identify H&S hazards within a construction project
Learn what is required from a Contractor
Understand the elements of H&S Management Systems
Develop insight in Occupational Health
Explain the requirements of Pre Construction Safety Reports and Pre Operation Safety Reports
---
WHO SHOULD ATTEND?
HSE Personnel
Contractors
Mechanical Engineers
Inspection Engineers
Existing and New Project Managers
Graduate Engineers
TRAINING METHODOLOGY
This EuroMaTech Health & Safety in Construction Projects training course is presented face to face and will utilise a variety of proven adult learning techniques to ensure maximum understanding, comprehension and retention of the information presented. This includes presentations of videos, case studies and discussions that will enhance the learning process. The power point slides will be available to all delegates in both soft and hard copy. Active participation is encouraged during the training course.
TRAINING SUMMARY
This EuroMaTech training course will provide the delegates with the necessary knowledge to successfully manage health and safety in a construction project and not face surprises. Legislation, safety plans, occupational health and the assessment of risks are all covered. These topics if not clearly thought out in good time can very well lead to unfortunate delays.
Delegates, by applying this knowledge, will be able to persuade colleagues and contractors on the correct methods to follow in matters of health and safety.
TRAINING OUTLINE
Day 1 - Legislation and Contractors
Definitions
H&S Foundations
Legal Compliance

Civil
Criminal
Employer / Employee Duties and Responsibilities

ILO Construction Convention C-167
EU Directive 92/57/EEC – temporary or mobile construction sites
Contractor Selection and Induction
Day 2 - Construction Project Health & Safety Plan, Fire & Environment
Management Systems, ILO-OHS 2001, OHSAS 18001, ISO 45001
Construction Project Health & Safety Plan
Risk Assessments
Environmental Rules and Regulations
Incident Reporting
Fire Prevention
First Aid
Day 3 - Occupational Health
Chemicals hazards
Biological hazards
Physical hazards
Drugs, Alcohol and Smoking
Personal Protective Equipment PPE
Psychological hazards
Day 4 - Common Hazards and Controls
Excavations and Confined Spaces
Movement of People and Vehicles
Safety in the use of Lifting and moving Equipment
Working at height
Site Access and Security
Permit-To-Work (PTW) Process
Day 5 - Construction of High Hazard Plants
Legislation and good practice

PSM 1910.119
Seveso Directive

Pre Construction Safety Reports
Pre Operation Safety Reports
Review
Programme Evaluation
Do you have any questions about this course?
Do you wish for us to conduct this course at your premises?
Discover In-House Solutions
ACCREDITATION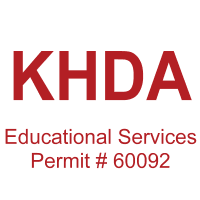 Euromatech is a Knowledge & Human Development Authority (KHDA) approved training institute in Dubai, licensed and approved to deliver training courses in the UAE.
The KHDA is the regulatory authority in the UAE, that oversees administering, approving, supervising, and controlling the activities of various education providers in the UAE.  We are proud of our commitment to ensuring quality training courses and status as a KHDA-approved training provider.
Taught by our team of highly qualified trainers, our KHDA approved training courses will provide you with an enriching learning experience and practical knowledge that will help you future-proof your career and support professional development within your organisation.