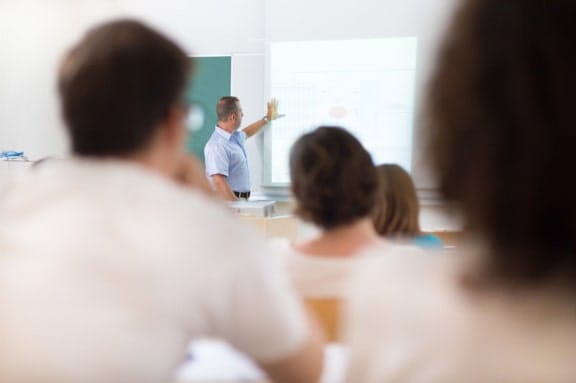 An Intensive 5-day Training Course
Fundamentals of Petroleum Refining – Refining Process
Format: Classroom
Duration: 5 days
Language: English
Accredited: CPE, KHDA Certified training courses
Fundamentals of Petroleum Refining – Refining Process
INTRODUCTION
This EuroMatech Fundamentals of Petroleum Refining - Refining Processes training course provides basic knowledge related to crude properties and how it is refines to get various other useful products. Procedure of converting the crude oil extracted from wells to products separated while passing through distillation column will be discussed in details. In addition, typical refinery consists of; crude reforming, hydro-treating, hydro-cracking, and coking.
Crude oil is classified according to; its sulphur content (sweet or sour) and according to its API gravity. The Fundamentals of Petroleum Refining training processes related to the cocker, reformer, alkylation, fluid catalytic cracking, desulfurization, hydro-treating, hydro-cracking, and isomerization units will also be discussed. Finally, the course of clarify the management aspects of refineries such as; economics and organization charts.
Participants attending the Enhancing Fundamentals of Petroleum Refining - Refining Processes training course will develop the following competencies:
Projecting confidence by deep understanding the basics of Petroleum Refining technology 
Effective communication of gained underpinning knowledge to carry a persuasive message across to others
Building connections that allows upgrading their awareness and expertise
Help working in team to find creative solutions to workplace challenges based on a solid base of knowledge
TRAINING OBJECTIVES
This EuroMatech Fundamentals of Petroleum Refining - Refining Processes training course aims to enable participants to achieve the following objectives:
Understand the properties of crude oil (chemical and physical)
Describe the  process of crude oil formation
Recognize various applications of crude oil products
Recognize various products of crude oil after refining
Outline the basic chemical and physical properties of; naphta, gasoline, diesel, kerosene, jet fuel, heating oil, residual oil and asphalt
Explain the basic principles for optimizing refining process
Explain the step-by-step process of refining petroleum
Interpret the typical flow diagram of petroleum refineries
Understand the basics of the refinery economics
TRAINING METHODOLOGY
The EuroMatech Fundamentals of Petroleum Refining - Refining Processes training course will combine presentations with interactive practical exercises, supported by video materials, activities and case studies. Delegates will be encouraged to participate actively in relating the principles and concepts discussed to particular needs of their workplace.
TRAINING SUMMARY
The EuroMatech Fundamentals of Petroleum Refining - Refining Processes training course covers essential skills such as; information retrieving from various sources, confidence to handle challenging situations in worksites and interpretation of technical information found in process and equipment manuals. This allows participants develop inspiring team members to achieve organizational goals and influencing individuals to support the team direction.
TRAINING OUTLINE
PROGRAMME OUTLINE
Day 1 - Crude Oil Basics
Basic terminology and definitions
Origin and Nature of Petroleum
Classification of crude oil
Crude Oil Composition
Physical and chemical properties of crude oil
Exploration and Production Methods
Transportation logistics
Case study 01: Petroleum transportation logistics
DAY 2 - Overview of Crude Refining
Hydrocarbons classification
What is an oil refinery?
How Does a Simple Refinery Operate?
Oil Refinery Safety
Oil Refinery Services
Surface Processing of Oil and Gas
Refinery Types and Complexity
Hydro-skimming, Cracking and Coking Refineries
Case Study 02: Estimation of reserve
DAY 3 - Refinery Process Operations
Physical Separation (Atmospheric Distillation, Vacuum Distillation)
Chemical Conversion Processes (Gasoline Production)
Delayed Cocking
Hydro-treating (Fluid Catalytic Cracking)
Hydro-cracking (Catalytic Reformer, Isomerization, Alkylation, Blending)
Hydrodesulphurization (Amine treating, Sulfur Recovery, Asphalt plant)
Optimization of Refinery Process
Exercise – Blending calculation
DAY 4 - Petro-Chemicals
Introduction to Petro-Chemical Industry
Olefinic compounds (Ethylene, Propylene, Butadiene, Isobutylene)
Aromatic Compounds (Benzene, Toluene, Xylene)
Production and Use of Olefinic compounds
Production and Use of Aromatic Compounds
Case study: Optimization of petrochemical facility operation
DAY 5 - Refinery Economics and organization
Small and large refinery organization charts
Economics of oil refining (Refineries value drivers, Nelson's complexity index, Refinery's gross margin, Crack Spread calculation, Refining Margins and Profitability
Logistics and transportation
Exercise: Netback calculations
Do you have any questions about this course?
Do you wish for us to conduct this course at your premises?
Discover In-House Solutions
ACCREDITATION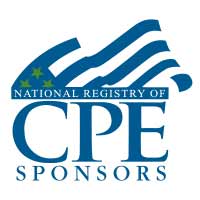 EuroMaTech is registered with the National Association of State Boards of Accountancy (NASBA) as a sponsor of continuing professional education on the National Registry of CPE Sponsors. State boards of accountancy have final authority on the acceptance of individual courses for CPE credit.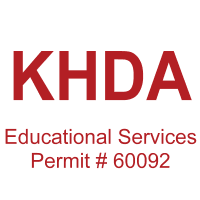 Euromatech is a Knowledge & Human Development Authority (KHDA) approved training institute in Dubai, licensed and approved to deliver training courses in the UAE.
The KHDA is the regulatory authority in the UAE, that oversees administering, approving, supervising, and controlling the activities of various education providers in the UAE.  We are proud of our commitment to ensuring quality training courses and status as a KHDA-approved training provider.
Taught by our team of highly qualified trainers, our KHDA approved training courses will provide you with an enriching learning experience and practical knowledge that will help you future-proof your career and support professional development within your organisation.