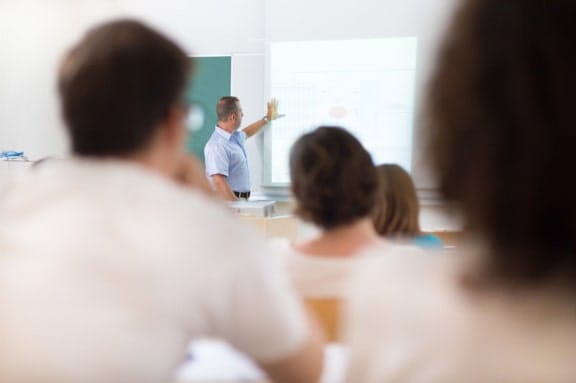 An Intensive 5-day Training Course
Financial Management for Project Development
Format: Classroom
Duration: 5 days
Language: English
Accredited: CPE, KHDA Certified training courses
Financial Management for Project Development
INTRODUCTION
The development of new capital projects requires critical decisions to be made using the appropriate decision-making tools and techniques required to analyse prospective projects under conditions of risk and uncertainty. This enables organisations to assess the probability of success, and to decide on whether to continue to develop or abandon a project.
Of critical importance is the systematic and comprehensive evaluation of potential capital project investments, and the development of detailed cash flow analyses to determine as accurately as possible the expected returns to the organisation under varying conditions over the expected economic life of projects. This requires the development of sound, realistic, and carefully structured cash flow projections that reflect both the initial project capital expenditure and the operating cash flows required for successful operation and maintenance of projects over their anticipated economic term.
Globally, many large capital projects frequently overrun or fail to meet their plans, and do not realise both the financial and strategic goals of the organisation, resulting in under-utilised increases in capital funding and operational expenditure, and substantial financial losses to the organisation. This is the inevitable consequence of failing to appropriately apply the tools and techniques of financial management:  project evaluation and decision-making, financial planning, capital funding management and cash flow analysis, when considering the development of new capital projects.
This EuroMaTech training course will highlight:
The decision-making process
Appropriate project planning and financing
Financial decision-making tools
The importance of project risk management
Identification of, and appropriate responses to risk during project development
TRAINING OBJECTIVES
By the end of this EuroMaTech training course participants will have learned to:
Manage the investments in and financing of capital-intensive projects
Evaluate and make financial decisions and be able to present these to stakeholders
Determine project cash flows and evaluate their risk
Analyse cash flow and sensitivity factors
Define and manage project success factors and maximise the project returns on capital
Identify financial strategies and project risk mitigation strategies
---
WHO SHOULD ATTEND?
This EuroMaTech Financial Management For Project Development training course is designed for project management and finance professionals, project leaders, project engineers, cost engineers, and other senior project control and business services professionals who are responsible for or involved in evaluating projects and managing cash flow throughout the duration of project development.
TRAINING METHODOLOGY
Attendees will develop project development evaluation skills supported by financial analysis and cash flow management skills through formal and interactive learning methods. This EuroMaTech programme includes numerous examples, team exercises and case studies, and group discussions that will put into practice the skills acquired throughout the course. 
This Financial Management for Project Development training course material has been designed to enable attendees to apply their learning in the workplace, and does not assume prior knowledge of the topics covered during the course. New concepts and tools are introduced gradually to enable delegates to seamlessly progress from the fundamentals to the more advanced concepts.
TRAINING SUMMARY
Application of sound project appraisal and quantitative techniques enables organisations to forecast and evaluate with regard to possible future conditions that might jeopardise the chances of project success. The aim is to maximise the organisation's return on capital invested in projects.
Attendees will enhance their understanding of the importance of cash flow and the time value of money, and enhance their project development selection through the application of appropriate DCF appraisal tools such as net present value (NPV) and internal rate of return (IRR).
TRAINING OUTLINE
Day 1 - Project Development Decision-Making 
Project management decision analysis
Decision-making and risk management
Project risk and uncertainty
Options analysis
Identification of key decision-making factors
The three key financial statements
The time value of money, discounted cash flow (DCF), and capital investment
Day 2 - Financial Modelling And Capital Investment Appraisal 
Financial planning and modelling
Accounting rate of return (ARR) and payback
Net present value (NPV), internal rate of return (IRR), modified internal rate of return (MIRR), discounted payback, and equivalent annual cost (EAC)
International project development and risk
Stakeholders and their level of influence
Capture requirements
Scope of work
Day 3 - Cost Of Capital 
Capital expenditure and operating expenditure (Capex/Opex)
Working capital and short-term financing, long-term financing – equity and debt
Cost of equity, cost of debt, and weighted average cost of capital (WACC)
Cost-benefit analysis
Risk identification, impacts and probabilities
Cost/volume/profit (CVP) analysis and risk
Capital project risk assessment and capital rationing
The importance of cash flow forecasting
Day 4 - Quantitative Analysis And Risk Assessment 
Probability and risk analysis
Quantitative project risk analysis
Risk quantification and prioritisation
Expected monetary value
Sensitivity and scenario analysis, and simulation modelling
Tornado diagram
Programme evaluation and review technique (PERT), Gantt charts and critical path analysis (CPA)
Day 5 - Evaluating And Responding To Risk 
Decision tree analysis
Root cause analysis (RCA)
The tools of problem-solving
Responses to risk
Return on Investment (ROI)
Residual income (RI)
Economic value added (EVA)
Do you have any questions about this course?
Do you wish for us to conduct this course at your premises?
Discover In-House Solutions
ACCREDITATION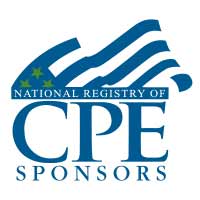 EuroMaTech is registered with the National Association of State Boards of Accountancy (NASBA) as a sponsor of continuing professional education on the National Registry of CPE Sponsors. State boards of accountancy have final authority on the acceptance of individual courses for CPE credit.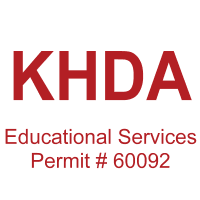 Euromatech is a Knowledge & Human Development Authority (KHDA) approved training institute in Dubai, licensed and approved to deliver training courses in the UAE.
The KHDA is the regulatory authority in the UAE, that oversees administering, approving, supervising, and controlling the activities of various education providers in the UAE.  We are proud of our commitment to ensuring quality training courses and status as a KHDA-approved training provider.
Taught by our team of highly qualified trainers, our KHDA approved training courses will provide you with an enriching learning experience and practical knowledge that will help you future-proof your career and support professional development within your organisation.