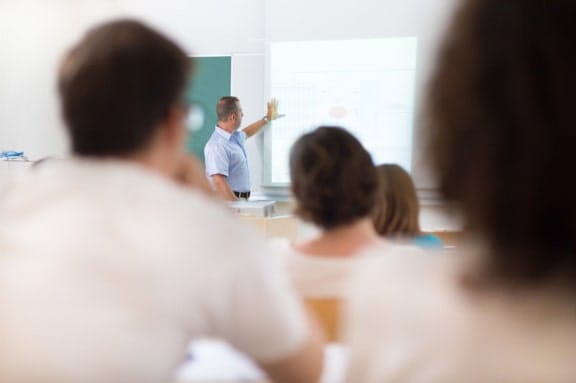 An Intensive 5-day Training Course
Excellent Business Communicator Course
Format: Classroom
Duration: 5 days
Language: English
Accredited: CPE, KHDA Certified training courses
Excellent Business Communicator Course
INTRODUCTION
Having good oral communication and writing skills is essential in today's workplace. In the past, business people may have written a couple business letters a month, but now they can receive and send hundreds of email messages every week. Their writing skills are on show in every message they send. As well, with the arrival of videoconferencing, large-scale meetings are possible with increased frequency.
Through this Excellent Business Communicator Course, participants will develop their skills in e-mails, memos, press releases, and business letters. Understand the importance of being an actual business communicator in today's changing workplace. Communicate with the public and colleagues by phone, in person, and in meetings. Deliver professional, oral presentations. Write a refined resume and cover letter and efficiently prepare to the highest standard.
Participants attending the Excellent Business Communicator training course will develop the following competencies:
Improved employee communication with one another 
Enhanced management and employees communicate
Enriched employee - customer interaction
High impact releases for new products / launch of marketing or advertising campaigns
TRAINING OBJECTIVES
The Excellent Business Communication course ensures advancement in the abilities needed to succeed in today's scientifically improved workplace by concentrating on the growth of professional oral and written communication skills.
Techniques to communicate persuasively
Increased productivity 
Less workplace conflicts
A more positive and inclusive company culture
Improved employee engagement and Reduced employee turnover
Better brand reputation
---
WHO SHOULD ATTEND?
This EuroMaTech training course is designed specifically for those professionals who need to develop and improve their communicate skills.
Team Leaders and Supervisors who wish to increase their effectiveness
Managers dealing with difficult conversations and conflict
Managers who wish to evaluate and improve their performance
Professional responsible for customer and stakeholder communication
Professional involved in negotiations internally or externally
TRAINING METHODOLOGY
The Excellent Business Communication training course will combine presentations with interactive practical exercises, supported by video materials, activities, and case studies. Delegates will be encouraged to participate actively in relating the principles of communication to the specific needs of their workplace and responsibilities.
TRAINING SUMMARY
There are many skills employees can take advantage of to improve themselves and their company – from the specific hard skills they need in their department, to soft skills that can help everyone. But if there is one skill that stands out from all the rest, that is communication. This Excellent Business Communicator Course covers essential skills such as communicating persuasively and with impact, confidence to handle challenging situations and flexibility to adapt and being clear about who you are and who you want to be. This allows you to develop deeper relationships with those around you. This is crucial towards inspiring team members to achieve organizational goals and influencing individuals to support the team direction and company strategy.
TRAINING OUTLINE
PROGRAMME OUTLINE
Day 1 - Business Communication Essentials
The Communication Process – the Sender / Receiver principle
Barriers to effective communications and how to overcome them
Learn how to communicate with just about anyone –understand others' work personalities
Vital interpersonal skills to enhance face-to-face communications –it's about your Words / Music and Dance
Learn how to engage the thinking brain to develop more assertive communications
Day 2 - Communication Management
Learn how to communicate with difficult and demanding people
Manage others rather than them manage you
Learn how to say 'no' more effectively
Understanding conflict and why it happens
Learn a variety of conflict resolution styles and use the 4Ps to aid in reaching an agreement
Day 3 - Communication Alternatives / Planning Essentials
How to run effective meetings –uncover the 3 stages of world class meetings
Ensure buy-in and participant involvement at meetings
Determine the 4-point plan for emails and letters
Discover the 7 steps to effective business writing
Understand the key principles of effective planning –the Wheel of Success
Day 4 - Planning Essentials
Determine how to set attainable goals to ensure the best chance of success
Learn the 3 Principles of effective Time Management
Learn how to prioritise your workload to aid in planning your tasks effectively
Discover how to deal with your 'Time Bandits'
Learn the 5 Steps to the art of 'Delegation' – it's not about 'Allocation'
Day 5 - Planning Add-ons
Learn how to get proposals accepted
Establish problem solving techniques to ensure success every time
Principles to determine the need for continuous improvement using the WIN /LEARN / CHANGE Model
Programme Review – Let's remind, review and reassure
Let's plan – action planning for improved Performance and Behavioural outputs
Do you have any questions about this course?
Do you wish for us to conduct this course at your premises?
Discover In-House Solutions
ACCREDITATION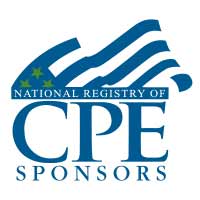 EuroMaTech is registered with the National Association of State Boards of Accountancy (NASBA) as a sponsor of continuing professional education on the National Registry of CPE Sponsors. State boards of accountancy have final authority on the acceptance of individual courses for CPE credit.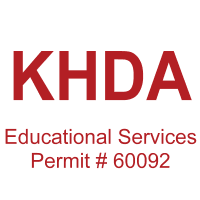 Euromatech is a Knowledge & Human Development Authority (KHDA) approved training institute in Dubai, licensed and approved to deliver training courses in the UAE.
The KHDA is the regulatory authority in the UAE, that oversees administering, approving, supervising, and controlling the activities of various education providers in the UAE.  We are proud of our commitment to ensuring quality training courses and status as a KHDA-approved training provider.
Taught by our team of highly qualified trainers, our KHDA approved training courses will provide you with an enriching learning experience and practical knowledge that will help you future-proof your career and support professional development within your organisation.