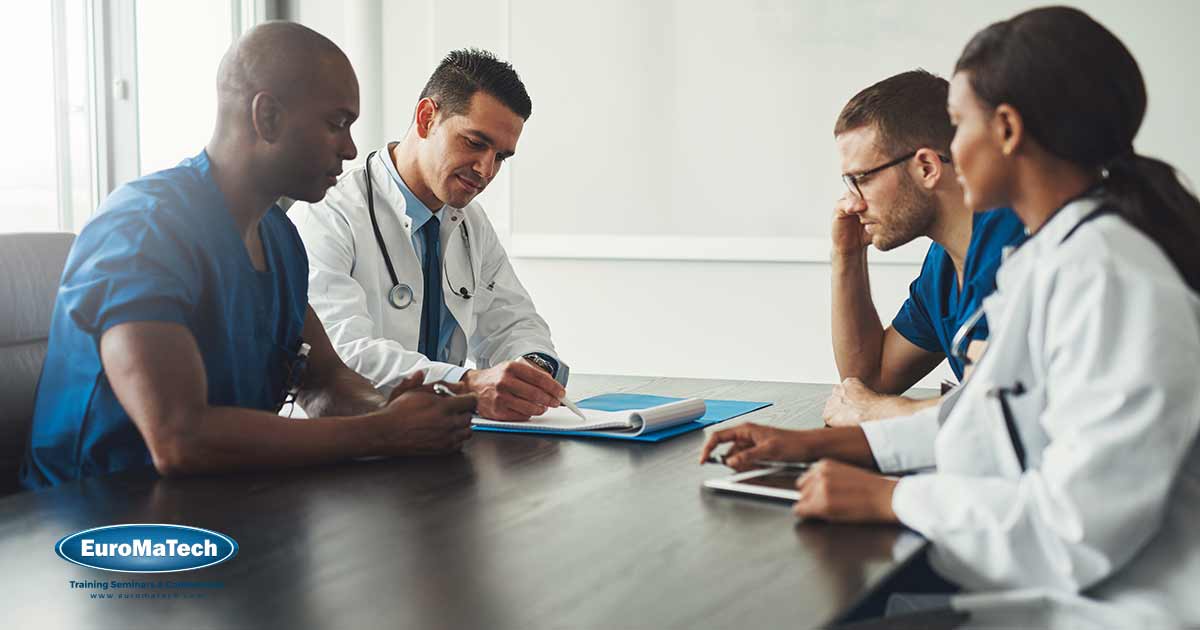 An Intensive 5-day Training Course
Excellence in Healthcare Management
Format: Classroom, Live/Online
Duration: 5 days
Language: English
Accredited: CPE, KHDA Certified training courses
Excellence in Healthcare Management
INTRODUCTION
The healthcare industry faces a vast array of complicated problems, including staff shortages, rising costs, and increasing government regulations. The healthcare industry is a high-stress, high-risk environment. Luckily, passionate workers have continued to take on the challenges of healthcare with grace and confidence.
The rapidly evolving nature of technology, information and medical management provides opportunities for employers to contain escalating costs and help manage the quality of care and the total health of employees. This training course will benefit healthcare leaders with knowledge and essential guidance necessary to participate actively in decision making that affects their hospitals/clinics.
Participants attending EuroMaTech's Excellence in Healthcare Management training course will develop the following competencies:
Develop their skills in providing an improved service to the patients
Become a change master who encourages innovative thought and behaviour
Set the right vision for their team, department and entire hospitals
Encourage effective decision-making skills in a variety of situations
Update their knowledge on modern healthcare management and leadership
Become aware of the latest developments in healthcare accreditation
Help employees develop effective change management strategies
Improve the competitive position of their hospital/clinics in the healthcare market  
TRAINING OBJECTIVES
The objectives of EuroMaTech's Excellence in Healthcare Management training course are to enhance the healthcare management skills of the hospitals/clinics in terms of organisation, human resources management, strategy tools, risk management, healthcare technology assessment & finance performance management. These include:
Providing the participants with enhanced skills to manage and administer their hospitals/centres as well as prepare healthcare executives for executing related programs and overseeing improvement projects
Assisting the participants to acquire advanced skills for organizational success, leadership, effectiveness and efficiency techniques, principles of management, creative problem solving, team building and financial management
Gaining a better understanding of quality principles & management functions
Providing training in the development & implementation of strategic planning
---
WHO SHOULD ATTEND?
The Excellence in Healthcare Management training course is specifically designed for those who seek to create the vision and the action plans of their organization for a better future business in healthcare and keep it safe from any future potential risk, specifically:
Senior Management Team
Healthcare Centre Owners
Healthcare Managers
Healthcare HR Professionals
Healthcare Strategic Planners
Healthcare Departments Heads
Other Healthcare Professionals
TRAINING METHODOLOGY
The Excellence in Healthcare Management training course will combine presentations with interactive practical exercises, supported by video materials, activities and case studies. Delegates will be encouraged to participate actively in this unique healthcare management course and discuss the particular needs of their business future.
TRAINING SUMMARY
By the end of this EuroMaTech training course on Excellence in Healthcare Management, delegates will be able to manage their hospital or clinics in an organisational manner. Additionally, they will be aware of all related healthcare strategy tools and will gain a better understanding of healthcare quality principles & management functions.
TRAINING OUTLINE
DAY 1 : Fundamentals of Health and Hospital Administration
Health Problems
Components of healthcare system
Functions of the HC System
HC System Model
Health System Key Players
Environment and Health
Core Public Health Functions
World Health Systems
Hot Topics in Global Health
The Social Determinants
Ten Tips for Better Health
Day 2 : Planning Quality in Organizations
Strategic Planning Process
Levels of Planning
The Essentials for Good Relationships
Relationships and Results
10-Step Model
Operational Planning
Required Plans for Hospital Accreditation
Example of a PI Program Document in HCO
Leadership in Healthcare
Focus on Followers
Exceptional Leadership
16 Critical Competencies for Healthcare Executives
Day 3 : Management of Information for Healthcare Quality Leaders
Scientific Credibility
Hypotheses
Steps of An Experiment
Types of Data & Surveying
Sampling and Sample Size
HC Quality Tools
Dead Horse Theory
Quality and Evidence
Based Health Management
Healthcare Quality
Performance Measures
Crossing the Quality Chasm
Day 4 : Healthcare Standards
Applications of Standards
Clinical Settings
Administrative Settings
Types of Standards/Indicators
Types of Standards
Use of Standards
Measuring Standards
Measuring Indicators
Methodology for Developing Indicators
System Elements
Quality Characteristics
Classification of Indicators
Day 5 : Assess Appropriateness
Assess Validity
Assess Reliability
Assess for Clarity
Assess  for Realistic and Applicability
Examples of Indicators
Healthcare Culture
Intercultural Communication Strategies for Hospice Staff
Ways to Strengthen a Corporate Culture!
Programme Review
Do you have any questions about this course?
Do you wish for us to conduct this course at your premises?
Discover In-House Solutions
ACCREDITATION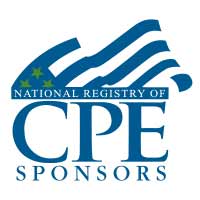 EuroMaTech is registered with the National Association of State Boards of Accountancy (NASBA) as a sponsor of continuing professional education on the National Registry of CPE Sponsors. State boards of accountancy have final authority on the acceptance of individual courses for CPE credit.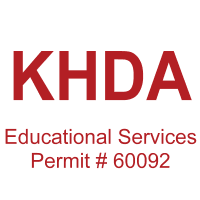 Euromatech is a Knowledge & Human Development Authority (KHDA) approved training institute in Dubai, licensed and approved to deliver training courses in the UAE.
The KHDA is the regulatory authority in the UAE, that oversees administering, approving, supervising, and controlling the activities of various education providers in the UAE.  We are proud of our commitment to ensuring quality training courses and status as a KHDA-approved training provider.
Taught by our team of highly qualified trainers, our KHDA approved training courses will provide you with an enriching learning experience and practical knowledge that will help you future-proof your career and support professional development within your organisation.