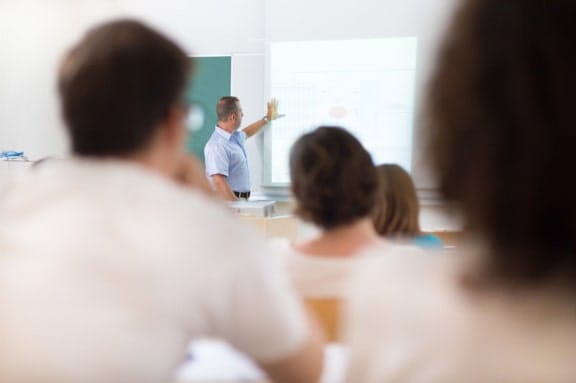 An Intensive 5-day Training Course
Energizing People for Performance
StimulatingTeam Results
Format: Classroom
Duration: 5 days
Language: English
Accredited: CPE, KHDA Certified training courses
Energizing People for Performance
INTRODUCTION
Irrespective of the position of leadership you occupy, a small team or a large business unit, motivating and energizing people to perform is one of the most central areas of your role. Major changes in our world have resulted in the demand for a new type of motivation & leadership, one that has long-term sustainability and social responsibility at its core Getting individuals to act can be demanding especially when you do not have the required tactics and approaches in your toolkit.
This exciting and practical EuroMaTech training course has been designed to help you discover human-centric strategies that will enable you to deliver by energizing the people who work with you.
Participants attending the Energizing People for Performance training course will develop the following competencies:
Strategies that motivate and energize individuals to produce superior exceptional results
Identify your leadership capabilities, communications style and approach to relationships at work to identify areas of strength and opportunity
Understanding the dynamics of individuals within the team and providing an environment that aids high performance.
Development of a personal action plan that can be implemented immediately
Increase your personal effectiveness as a manager of people through experiential learning focused on practical application
TRAINING OBJECTIVES
This Energizing People for Performance training course aims to enable participants to achieve the following objectives:
Ability to inspire work with a sense of purpose and belonging
Leaders understand how to forge good team chemistry and energize teams.
Understanding how encouraging creativity, failing fast and forward, and collaboration boost morale
Fully equipped to engage, energize and empower your people.
Identify personal primary driver for motivation
---
WHO SHOULD ATTEND?
This EuroMaTech training course is designed specifically for:
Middle-, upper- and senior-level executives
Human resources professionals
High-potential employees who have (or will soon have) significant responsibility for managing and leading others
Other professionals who need to understand and adjust their style and approach towards managing and leading others
Those leaders and managers who aspire to develop a new set of values into their work, plus those who will manage long into the future
TRAINING METHODOLOGY
This EuroMaTech course will utilise a variety of proven adult learning techniques to ensure maximum understanding, comprehension and retention. Learning-by-doing techniques to ensure practical understanding and retention of information will be applied. Interactive exercise, videos, case studies, and articles as well as applicable real-life context during the sessions.
TRAINING SUMMARY
In a collaborative Energizing People for Performance training course environment, delegates will participate in lively sessions and interactive exercises, self-assessments and case studies designed to help them identify their strengths and improve communication as they master the processes and tools required to motivate teams to higher levels of performance. You'll leave the program a more effective manager and better equipped to engage, energize and empower your people.
TRAINING OUTLINE
PROGRAMME OUTLINE
Day 1 : Skills of the leader
Developing the capacity to lead.
Strategies to build trust and engagement in the workforce
Diagnosing performance
Communicate expectations
Bridging the gap between expectation and performance
Engaging people for results.
Day 2 : Team performance & Motivators
Challenges in teamwork – learning from each other
Diagnose performance, communicate expectations, and motivate people for results
Building collaboration
Identify drivers and corresponding attributes of high-performing work environment
Acquire core coaching skills for grooming others for leadership
Develop strategies for communicating with employees to optimize relationships and elevate performance
Day 3 : Strategies for maintaining engagement
Identify factors that promote the success or failure of individual employees
Apply effective tools to manage these factors
Delegate responsibilities across the team
Develop strategies for communicating with employees to optimize relationships and elevate performance
Ensure employees shape their own work environments and make them more engaging
Build capacity of leadership within the team
Day 4 : Leading High-Impact Teams
Emotional Intelligence and Coaching
EQ vs. IQ
Communicating the importance of emotions
Understanding networks of influence and authority
How to lead under pressure: crisis communications.
How to manage up, down, and sideways.
Day 5 : Nurturing a High-Performance Environment
What are the correlations between leadership styles and resultant behaviors?
How do you identify and enable top performers?
How to attract and retain top talent
Identifying quick wins that can be implemented immediately?
Next Steps & Action Planning
Do you have any questions about this course?
Do you wish for us to conduct this course at your premises?
Discover In-House Solutions
ACCREDITATION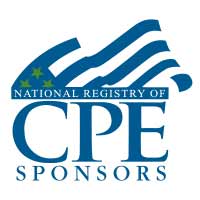 EuroMaTech is registered with the National Association of State Boards of Accountancy (NASBA) as a sponsor of continuing professional education on the National Registry of CPE Sponsors. State boards of accountancy have final authority on the acceptance of individual courses for CPE credit.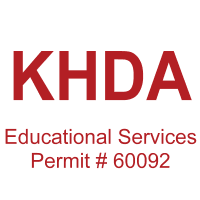 Euromatech is a Knowledge & Human Development Authority (KHDA) approved training institute in Dubai, licensed and approved to deliver training courses in the UAE.
The KHDA is the regulatory authority in the UAE, that oversees administering, approving, supervising, and controlling the activities of various education providers in the UAE.  We are proud of our commitment to ensuring quality training courses and status as a KHDA-approved training provider.
Taught by our team of highly qualified trainers, our KHDA approved training courses will provide you with an enriching learning experience and practical knowledge that will help you future-proof your career and support professional development within your organisation.