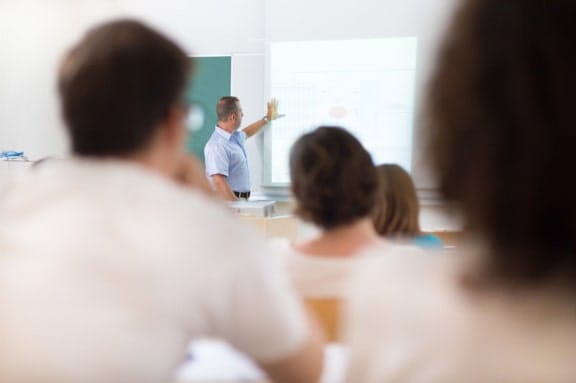 An Intensive 5-day Training Course
Effective HR Audit for Strategic Alignment
Measuring the Return on Investment of Your HR Function
Format: Classroom, Live/Online
Duration: 5 days
Language: English
Accredited: CPE, KHDA Certified training courses
Effective HR Audit for Strategic Alignment
INTRODUCTION
Human resource audits can help identify whether the HR department's specific practice areas or processes are adequate, legal and effective. The results obtained from this review can help identify gaps in HR practices, and HR can then prioritize these gaps in an effort to minimize lawsuits or regulatory violations, as well as to achieve and maintain world-class competitiveness in key HR practice areas.
This highly participative EuroMaTech training course will focus on benchmarks against which HR function effectiveness can be measured. This premise has reached critical momentum in times of financial crisis and in the post pandemic era. The inability to specify a return on investment in human capital operations fuels may fuel negative perception and even corrode respect for HR. While financial audits are required by law, audits in HR are mostly discretionary unless required by specific legislation. In many organizations this perception is an obstacle for HR professionals seeking to be "at the table" and viewed as a strategic partner contributor to organizational goals.
Through facilitated discussion, group and individual hands-on exercises, this workshop will show you how to develop and conduct an HR Audit. You'll discover how to use different types of benchmarks and indicators to produce a HR Scorecard which will reveal the true state and comparative effectiveness of your HR function. You will learn to use audit results to construct strategic and action plans to address gaps and inefficiencies.
Participants attending this training course will develop the following competencies:
Understand the value of audit and compliance as a benchmark standard
Learn how to transfer, adapt and apply best practices
Align strategy and operations in support of business growth
Balance the requirements of HR, people management and development and business growth
Enhance HR's significant contributions to achieving business goals for their organization
TRAINING OBJECTIVES
The EuroMaTech training course on Strategic Planning in the Public Sector aims to help participants to develop the following critical objectives:
Understand HR Metrics and Benchmarks
Use Global and Best Practiced Benchmarks to conduct an Audit
Organize employee records and files cost-effectively.
Identify areas of weaknesses in their organization's processes: recruitment and selection, employee records keeping, performance appraisal, and payroll.
Create an effective action plan to improve the HR processes from an organizational perspective.
Relate the importance of an efficient employee record keeping process to their organizational financial wellbeing.
Develop a detailed and accuracy-focused approach to Human Resources.
Construct strategic action plans to address gaps and inefficiencies
Develop Action Plans to address Audit results
Build an effective HR function aligned to business strategy
---
WHO SHOULD ATTEND?
This training course is suitable for a wide range of professionals, but will be particularly beneficial to:
Anyone with responsibility for the HR function or any particular aspect of its management
Financial Managers or anyone interested in improving the efficiency of HR Management in their organization and controlling its costs.
Internal auditors
Management accountants
TRAINING METHODOLOGY
This training course will combine presentations with instructor-guided interactive discussions between participants relating to their individual interests. Practical exercises, video material and case studies aiming at stimulating these discussions and providing maximum benefit to the participants will support the formal presentation sessions. Above all, the course leader will make extensive use of case examples and case studies of issues in which there has been personal involvement.
TRAINING SUMMARY
This unique EuroMaTech training course on Effective HR Audit for Business results covers discussion of critical areas of HR Planning and Strategy, and will have above all a practical focus on effective and efficient decision-making based on proven evidence and process, in conditions of increasing complexity.
The focus of this course is on the actions required for HR to achieve optimal internal productivity, for the benefit of the organization. This will include detailed presentation and discussion of contemporary leading-edge approaches to leading HR practices coupled with strategic planning.
TRAINING OUTLINE
PROGRAMME OUTLINE
Day 1 – The Context of having a HR Audit
Overview and Background of HR Audits
Rationale for Conducting an HR Audit
Ensuring the cost-effective utilization of an organization's human resources
Ascertaining compliance with legislation and legal regulations
Meeting potential challenges and contributing to the organizational bottom line or mission
The Parameters of HR Audits – Types, Focus, Timing & Costs
Who Should Conduct an Audit?
The HR Audit Process: A Model
Day 2 – Strategic Benchmarking for an Optimal HR Function
The Importance of Finding Correct Measures
What can and cannot be measured
What statistical measures are appropriate?
The precision and reliability of current metrics applicable to the HR function
Developing Benchmarks and Key Performance Indicators (KPIs)
Available and accepted sources for benchmarking
Internal development of benchmarks
Gaining organizational acceptance of the benchmarking process
Day 3 – Conducting the HR Audit
Conducting an actual HR Audit
Addressing Pitfalls and perceptions
The rationale of Internal staffing and outsourcing considerations
Analysis and Use of Audit Results
Quantitative and Qualitative methods
The Balanced Scorecard as an Appropriate framework
Statistical analysis for non-Statisticians
Case Study discussions
Day 4 – Ensuring Sustainability of HR Functions and Strategic Initiatives
Using Audit results in each HR function
Developing actions plans to address Audit results
Learning review, evaluation and closure
Sustainability in planning and how it is measured
Communicating the results
Case Study Discussions
Day 5 – Fostering a climate of continuous improvement 
A framework for an effective HR Audit and Strategic plan
Aligning strategic and operational activities
Setting realistic and ambitious goals and performance measures
Linking planning, implementation and review
Anticipating and reacting to expected and unexpected developments
The practice of continuous renewal and development
Overview of course and delegates' plans for follow-up action plans
Do you have any questions about this course?
Do you wish for us to conduct this course at your premises?
Discover In-House Solutions
ACCREDITATION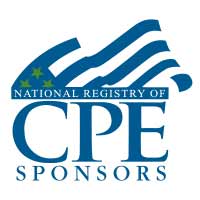 EuroMaTech is registered with the National Association of State Boards of Accountancy (NASBA) as a sponsor of continuing professional education on the National Registry of CPE Sponsors. State boards of accountancy have final authority on the acceptance of individual courses for CPE credit.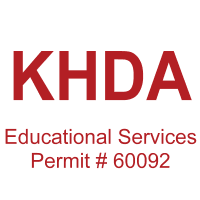 Euromatech is a Knowledge & Human Development Authority (KHDA) approved training institute in Dubai, licensed and approved to deliver training courses in the UAE.
The KHDA is the regulatory authority in the UAE, that oversees administering, approving, supervising, and controlling the activities of various education providers in the UAE.  We are proud of our commitment to ensuring quality training courses and status as a KHDA-approved training provider.
Taught by our team of highly qualified trainers, our KHDA approved training courses will provide you with an enriching learning experience and practical knowledge that will help you future-proof your career and support professional development within your organisation.