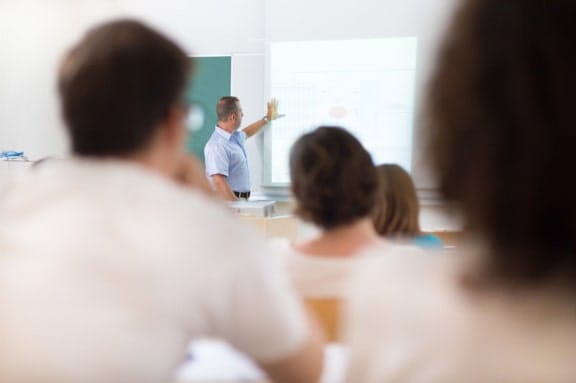 An Intensive 5-day Training Course
Disaster Recovery & Business Continuity Training
Format: Classroom
Duration: 5 days
Language: English
Accredited: CPE, KHDA Certified training courses
Disaster Recovery & Business Continuity Training
INTRODUCTION
Business continuity management (BCM) ensures continued business operations in the face of disasters and is essential for business survival. Proactively managing risks through planning (BCP) and (DRP), based on time-tested management processes, assures sustainability. BCM ensures that your business will remain in operation in the most challenging times. It ensures the protection of your personnel, continued essential business processes, and preservation of your reputation.
Some risks can't be eliminated, and thus you need to understand how to deal with it without impacting your business. Organisations implement disaster recovery and Business Continuity Plans (BCP) to prepare for any potential disruptive event and it is considered an essential part of any risk mitigation plan, both processes are equally important because they provide detailed strategies on how the business will continue after severe interruptions and disasters.
In the event of a disaster, the business continuity plan will help the organisation to operationally function. On the other hand, the Disaster Recovery Plan (DRP) stipulates how the company is prepared for the disaster and what actions that need to be taken to ensure that operations can be restored.
This Disaster Recovery & Business Continuity training course will provide a clear understanding of what is required to ensure your business and organisation is prepared and ready to manage a major incident or disaster that could adversely impact your day to day operations. The workshop is aligned to best practice frameworks to ensure your response and ongoing recovery efforts are successful.
TRAINING OBJECTIVES
PROGRAM OBJECTIVES
This Disaster Recovery & Business Continuity Training course aims to enable participants to achieve the following objectives:
Understand what BCP and DR
Realise the financial and operational benefits of BCP and DR
Develop an effective BCP Framework
Evaluate your existing BCP and management maturity level
Identify your Disaster Recovery Planning gaps
Implement an effective process to ensure your business services are available when major incidents and disasters occur.
Expose participants to existing and emerging practices in BCM, specifically:
Examine the "why, what, when, how and who" aspects of BCM
Establish the relevance of BCM and BCM practices in an enterprise
Develop practical steps towards BCM management systems in your enterprise
Demonstrate how to plan, test and implement business continuity and disaster recovery
---
WHO SHOULD ATTEND?
This EuroMaTech training course is also suitable to a wide range of professionals but will greatly benefit:
Business Continuity Managers
Disaster Recovery Managers
Service Continuity Managers and Process Owners
Risk Managers
Any individual who needs a greater understanding of how an organisation can make use of BCP and DR Continuity Management to enhance the quality of services.
TRAINING METHODOLOGY
The Disaster Recovery & Business Continuity Training course will combine presentations with interactive practical exercises, supported by video materials, activities and case studies. Delegates will be encouraged to participate actively in relating the principles of stress management to the particular needs of their workplace.
TRAINING SUMMARY
PROGRAM SUMMARY
This EuroMaTech Disaster Recovery & Business Continuity Training course covers essential skills such as communicating persuasively and with impact, confidence to handle challenging situations and flexibility to adapt. Business Continuity Planning or BCP as it is often referred to as the corner stone of recovery, often over looked and not given the attention required. Implementing good BCP practices and aligning these with Disaster Recovery or DR principles will ensure your organisation's recoverability will increase.
This workshop will provide an overarching insight at how good BCP and DR planning will provide an all-encompassing recovery tool box so that your business or organisation is fully prepared for the unexpected.
TRAINING OUTLINE
Day 1 - Planning
Business Continuity Planning
Emergency Planning & Crisis Management
Disaster recovery planning
BCM Best Practices – ISO Standards
ISO 22301 BCM Standard & BCM
ISO 31000 Risk Management & BCM
Day 2 - Disaster Risk Management  
Types and Scope of DRM plans
Disaster Risk Management concepts and terminology
DRM systems and structures –international, regional and national
Community based disaster risk management
Understanding Disaster Risk Reduction 
Day 3 - Disaster Risk Management (Continued)
Risk management strategies and plans,
Disaster response plans, disaster recovery planning, business continuity planning
Plan rehearsals-simulation exercises (specific focus on Contingency Plan).
Early warning systems- components, structure and operationalisation
Plan Activation and review
Exercises: Developing DRM plans
Day 4 - Understanding the Perceived  Risks
Understanding risk
Risk analysis process- tools and techniques
Hazard mapping and ranking
Vulnerability and capacity analysis
Developing and implementing Standard Operation Procedures (SOPs)
Exercises: Hazard mapping and ranking, BCP development
Day 5 - Ethical Factors in Crisis and Emergency Leadership
Caring for subordinates and their families
The leader's self-care
Responsibilities to authorities, the public and/or victims
Managing and leveraging the media
After-action review and lessons learned processes
Preparing for the next crisis or emergency
Do you have any questions about this course?
Do you wish for us to conduct this course at your premises?
Discover In-House Solutions
ACCREDITATION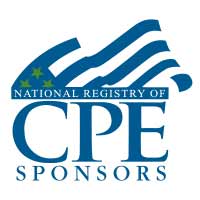 EuroMaTech is registered with the National Association of State Boards of Accountancy (NASBA) as a sponsor of continuing professional education on the National Registry of CPE Sponsors. State boards of accountancy have final authority on the acceptance of individual courses for CPE credit.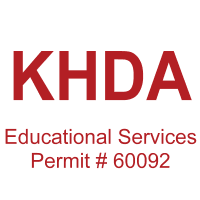 Euromatech is a Knowledge & Human Development Authority (KHDA) approved training institute in Dubai, licensed and approved to deliver training courses in the UAE.
The KHDA is the regulatory authority in the UAE, that oversees administering, approving, supervising, and controlling the activities of various education providers in the UAE.  We are proud of our commitment to ensuring quality training courses and status as a KHDA-approved training provider.
Taught by our team of highly qualified trainers, our KHDA approved training courses will provide you with an enriching learning experience and practical knowledge that will help you future-proof your career and support professional development within your organisation.