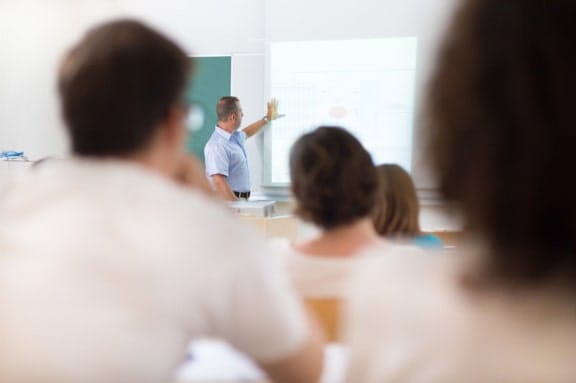 An Intensive 5-day Training Course
Developing your Leadership Voice for Presence and Impact
Format: Classroom
Duration: 5 days
Language: English
Accredited: CPE, KHDA Certified training courses
Developing your Leadership Voice for Presence and Impact
INTRODUCTION
This highly participative EuroMaTech training course will help you to develop your leadership impact in order to connect and motivate individuals by projecting charismatic leadership presence.  This will ensure that you emanate authority and commanding persona, from delivering a message to small groups, to delivering to a large audience, conducted with powerful impact. 
This engaging and practical training course will provide you with the key skills and techniques such as influence, delivering with impact, building your confidence, controlling your emotions and fear in presentation situations, how to handle those difficult people who disrupt your presentation, and advanced tips and techniques from master communicators.  By applying these important leadership communication skills to your life, you will lead others with absolute confidence and presence.
Participants attending the Developing your Leadership Voice for Presence and Impact training course will develop the following competencies:
Present your message to ensure understanding and action
Effective communication to carry a persuasive message across to others
Projecting confidence by understanding one's own abilities
Building connections with others that allows you to influence positively
How to control situations with assertiveness and respect
TRAINING OBJECTIVES
This Developing your Leadership Voice for Presence and Impact training course aims to enable participants to achieve the following objectives:
Develop your ability to lead through powerful communication
Techniques to communicate persuasively and with influence
Skills to project confidence to handle challenging situations
Building strong workplace relationships based on trust and connection
Flexibility to adapt to new situations
Self-awareness for personal growth and development
---
WHO SHOULD ATTEND?
This EuroMaTech training course is open to a number of professionals interested in how to develop leadership voice, presence and impact when presenting information to others, and will suit:
Directors
Senior Managers
Managers
Sales
Team Leaders
TRAINING METHODOLOGY
The Developing your Leadership Voice for Presence and Impact training course will combine active presentations with interactive practical exercises, supported by video materials, targeted activities and case studies. Delegates will be encouraged to participate actively in relating the principles to the particular needs of their workplace.  In addition, there will be a number of practical sessions used to develop the skills taught on the programme, with expert feedback and guidance by the Tutor.
TRAINING SUMMARY
The Developing your Leadership Voice for Presence and Impact training course covers essential skills such as communicating persuasively and with impact, confidence to handle challenging communication situations and flexibility to adapt your style accordingly.  This allows you to develop deeper relationships with those around you.  This is crucial towards inspiring others to achieve organizational goals and influencing individuals or organisational direction.
TRAINING OUTLINE
PROGRAMME OUTLINE
Day 1 - Building Your Leadership Voice and Confidence
The importance of communication and Leadership
Modes of Persuasion: the art of communication
Projecting your Leadership Brand and building rapport
Overcoming your presentation fears and controlling inner emotions
Mindful techniques to build confidence through self-awareness
Developing your assertiveness and outer strength presence
Day 2 - Mastering Key factors in Your Message Delivery
Four Key Elements of excellent message delivery
Planning and preparation of the message: 6 Key components
Importance of non-verbal, verbal, vocal and visual communication
The art of active listening and questions
Using powerful questions to invoke emotions and response
Creating vision, story-telling and the importance of 'Why'.
Practical delivery by delegates with feedback
Day 3 - Presenting with Impact
Voice control techniques: commanding respect
Awareness of our perception: how to own 'the spot'
How to influence and build trust with others
Visualization and thinking positive: projecting your inner strengths outwardly
Maintaining interest and attention in your message
Tips and techniques used by master communicators
Practical delivery by delegates with feedback
Day 4 - Controlling the Audience and Environment
Changing behaviour through the environment you create
Making it work: location, equipment and situation
Assertive communication to control situations
Dealing with questions and difficult people in the audience
Control the information through time
Expert tips and techniques: flip-chart, slides, notes, etc
Practical delivery by delegates with feedback
Day 5 - Communicating to the Organisation and Others
Business communication: methods and formats
Goal, Aim, Objective and Target: getting it right
Key factors in strategy models
Formatting a plan
Gaining key stakeholder interest and buy-in
Review and Summary with Feedback
Do you have any questions about this course?
Do you wish for us to conduct this course at your premises?
Discover In-House Solutions
ACCREDITATION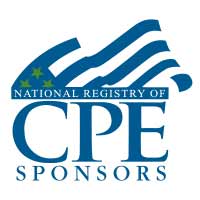 EuroMaTech is registered with the National Association of State Boards of Accountancy (NASBA) as a sponsor of continuing professional education on the National Registry of CPE Sponsors. State boards of accountancy have final authority on the acceptance of individual courses for CPE credit.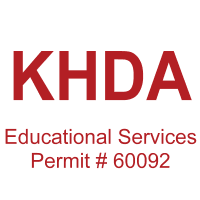 Euromatech is a Knowledge & Human Development Authority (KHDA) approved training institute in Dubai, licensed and approved to deliver training courses in the UAE.
The KHDA is the regulatory authority in the UAE, that oversees administering, approving, supervising, and controlling the activities of various education providers in the UAE.  We are proud of our commitment to ensuring quality training courses and status as a KHDA-approved training provider.
Taught by our team of highly qualified trainers, our KHDA approved training courses will provide you with an enriching learning experience and practical knowledge that will help you future-proof your career and support professional development within your organisation.