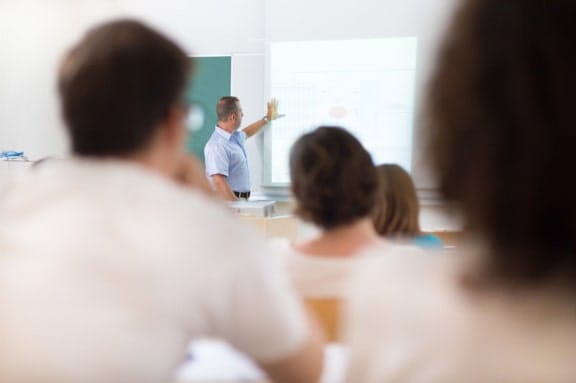 An Intensive 5-day Training Course
Cost Effective Maintenance Management
Driving Maintenance Performance to a Higher Level
Format: Classroom
Duration: 5 days
Language: English
Accredited: CPE, KHDA Certified training courses
Cost Effective Maintenance Management
INTRODUCTION
This Cost Effective Maintenance Management training course is designed to provide maintenance planners, maintenance and reliability engineering, maintenance programmers, and maintenance managers with the skills and knowledge to enable and facilitate the development of an advanced and integrated maintenance cost control management system.
Maintenance Cost Control introduces delegates to concepts and techniques that can help to lift the maintenance performance and the contribution of maintenance to business performance to a higher level.
In particular, this training course introduces delegates to techniques to drive improvements to maintenance performance through more disciplined approaches to management and workflow control processes, reliability improvement and optimization of preventive maintenance, the use of effective performance measures and decision making, and the implementation of effective logistics support for maintenance.
Participants can expect to:
Formulate balanced approach to an appropriate maintenance strategy
Explore at a deep and meaningful level the true value of maintenance
Demonstrate practical approaches towards sustaining long term maintenance policy
TRAINING OBJECTIVES
Apply proactive management practices to improve the effectiveness of their maintenance management system
Apply reliability and risk based approaches to optimize preventive maintenance and improve reliability
Develop and implement a balanced asset management strategies
Develop and implement an enhanced performance measurement scorecard and link this to more effective decision making in maintenance
Optimise the maintenance logistics support functions
---
WHO SHOULD ATTEND?
Maintenance Planners
Maintenance and Reliability Engineering
Maintenance Programmers
Maintenance Managers
TRAINING METHODOLOGY
During this Cost Effective Maintenance Management training course, participants will learn through their active participation, review of relevant case studies, reference to programme workbook, participation in individual and group exercises, undertaking of various maintenance strategies and policies, exploration of maintenance tools and models, review of various training videos and practical peer group discussions of "real life" issues within their respective organisations.
TRAINING SUMMARY
Maintenance Cost Control introduces delegates to concepts and techniques that can help to lift the maintenance performance and the contribution of maintenance to business performance to a higher level.
TRAINING OUTLINE
PROGRAMME OUTLINE
DAY 1 - Introduction to Cost Effective Maintenance Management
Introduction to Cost Effective Maintenance Management
Key Maintenance Definitions
The Management Process in Maintenance
Maintenance and Competitive Advantage
Cost minimization through Lean thinking
Overall Equipment Effectiveness
Total Productive Maintenance
Exercises
DAY 2 - Concept of Best and Worst Practice in Estimating the True 'Value' of Maintenance
Why Systems Fail?
Cases of Failures From Different Industries
Failure Analysis and Technical Causes of Failures
Generic Lessons Learned and Improvements
Applications in oil and gas industries
DAY 3 - Key Performance Indicators and Project Planning & Scheduling
Measuring Maintenance Performance
Key Performance Indicators for Maintenance
The Balance Score Card.
Developing the Maintenance Scorecard
Planning tasks and their costs
Importance of Planning and Scheduling
Project Management Techniques for Optimisation
Network Analysis
Critical Path Analysis
Optimisation of PM Schedules
Optimum Resource Allocation
Resource leveling
Resource smoothing
Maintenance Cost control, Budget and estimation
Resource Planning
Case Studies and hands-on exercises
Day 4 - Reliability Tools for Maintenance Cost Control
Introduction to Reliability Concepts
A Reliability Based Approach to Maintenance Strategy
Failure Modes and Effects Analysis
Risk Concepts and Risk Based Maintenance
Preventive Maintenance Optimisation
The Maintenance Value Chain
The maintenance balanced score card (an alternative to Activity based costing)
Exercises
Day 5 - Optimum Reliability and Maintenance Strategy - Policy Selection and Decision Analysis 
How to get the most of your Computerized Maintenance Management Systems (CMMS)?
Benefits that can result from CMMS
How to transform Data to Decisions
Examples of Approaches and Case Studies
Case Studies and exercises from industry
Do you have any questions about this course?
Do you wish for us to conduct this course at your premises?
Discover In-House Solutions
ACCREDITATION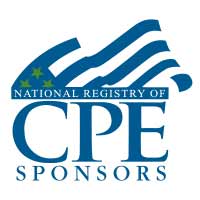 EuroMaTech is registered with the National Association of State Boards of Accountancy (NASBA) as a sponsor of continuing professional education on the National Registry of CPE Sponsors. State boards of accountancy have final authority on the acceptance of individual courses for CPE credit.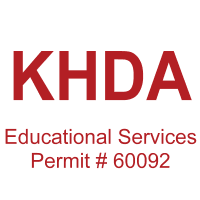 Euromatech is a Knowledge & Human Development Authority (KHDA) approved training institute in Dubai, licensed and approved to deliver training courses in the UAE.
The KHDA is the regulatory authority in the UAE, that oversees administering, approving, supervising, and controlling the activities of various education providers in the UAE.  We are proud of our commitment to ensuring quality training courses and status as a KHDA-approved training provider.
Taught by our team of highly qualified trainers, our KHDA approved training courses will provide you with an enriching learning experience and practical knowledge that will help you future-proof your career and support professional development within your organisation.