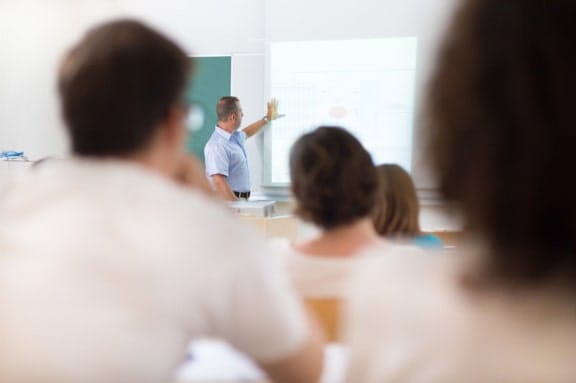 An Intensive 5-day Training Course
Construction Contracting Excellence:
Managing Construction for a Better Delivery Outcome
Format: Classroom
Duration: 5 days
Language: English
Accredited: CPE, KHDA Certified training courses
Construction Contracting Excellence:
INTRODUCTION
Building construction plays a vital role in the successful execution of the corporate objectives of many organisations. Whether it's to create a new production plant, to accommodate workers temporarily during a development or even to build a new corporate headquarters, construction is often the key element of the overall project.
But construction projects frequently go over budget or miss their initial completion dates through poor management by the client. Some contractors identify these management weaknesses and are highly effective at increasing their own margins by making claims for additional project time and/or additional costs. Indeed, it is not unknown for contractors to bid very low to win the work and then seek to make the project profitable through the skilful adoption of a process to make claims.
Employers that can keep a tight grip on this process, by controlling changes to what they require and by actively managing how their contractors perform, will have a better programme delivery experience. They will reduce claims for extensions of time, additional costs, and the potential for disputes, thus improving the chances of timely completion and cost-effective delivery.
Drawing on best practices with international construction contracts, such as those from FIDIC or NEC, this seminar identifies how your organisation can balance risk using the most appropriate contracting strategy and focuses on how best to make or defend your project from claims and deliver it on time and on budget. It also features how to monitor and manage performance failures, and provides tools, tips and techniques on effective resolution of disputes.
This seminar will highlight:
The use of different procurement and contracting strategies
Handling key risk areas in the procurement process
Managing principal claims issues
How change can be best managed
Ways to deal with performance failures
Managing construction claims and resolving disputes
TRAINING OBJECTIVES
At the end of this Construction Contracting Excellence training course, you will learn to:
Understand the framework of international construction contracting and its principal obligations
Get to grips with change and claims management in contract management
Understand the claims procedures in the FIDIC and NEC model contracts
Apply disputes resolution methodologies
Develop your negotiation and decision-making skills
---
WHO SHOULD ATTEND?
This Construction Contracting Excellence training course will benefit all levels of personnel involved in any aspect of construction contracting. It will enable a broad range of disciplines to appreciate and understand effective project contracting.
This EuroMaTech training course is a suitably wide range of professionals but will significantly benefit:
Civil and Mechanical Engineers
Construction managers
Project Management Professionals
Contracts Administrators, Managers and Claims Handlers
Procurement and Purchasing Staff
Engineering, Operational and Maintenance Personnel
Commercial, Financial and Insurance Professionals
TRAINING METHODOLOGY
This training course will utilise a variety of proven adult learning techniques to ensure maximum understanding, comprehension and retention of the information presented. The course will be lively and interactive and will include online exercises, case studies, practice sessions, breakout room group discussions plus Q&A. The learning experience will be supported by reference materials containing model documents and templates. The course will either be delivered face to face, in classroom mode, or will be delivered online using a suitable platform that enables interactive working, such as Zoom or Microsoft Teams.
TRAINING SUMMARY
The EuroMaTech 5-day Construction Contracting Excellence training course covers comprehensively the needs of managers and professionals who wish to learn how to carry out, or improve their skills in, developing and managing construction contracts. By applying what they learn during the training course, attendees will ensure that better contractual relationships are established, better agreements are negotiated, that contracts are efficiently and effectively performed, with fewer contract claims, and the expected outcomes are delivered.
TRAINING OUTLINE
PROGRAMME OUTLINE
Day 1 - Selecting Construction Project Delivery path
Key Principles of contracting
Factors Influencing Selection
Key Procurement Strategies and Delivery Routes
Funding and Level of Risk Transfer
Forms of Contract
Contractual Obligations of the parties
Day 2 - Contract Risks:  Analysis, Negotiation, and management
Principles of managing risk in construction contracts
Conducting a contract risk analysis
Important contractual terms that allocate or transfer risk
Using Negotiation to manage contract risks
Negotiation principles and methods

Planning
BATNA
Necessary knowledge and skills
Day 3 - Managing Time-Related Claims in construction
Time Claims: under the Contract, or after a Breach of Contract
Time claims by Employers

Liquidated and Ascertained Damages
Penalties

Extension of Time claims by Contractors
Employer Risk events leading to

Delay and prolongation claims
Disruption and loss of productivity claims
Acceleration claims

Impact of Concurrent delay
Day 4 - Managing Financial Claims in construction
Financial Claims under the Contract
The links between time and money claims

When is the contractor entitled to additional payments?
Time-related costs
Contract Variation

Compensation Claims following Breach of Contract

What is breach of contract?
Limiting or excluding different types of loss

Other financial matters

Indemnities
Insurance
Force Majeure
Day 5 - Resolution of Construction Contract Disputes
Contract disputes in construction
Dispute procedures in international construction contracts
Dispute Avoidance and Adjudication Boards
Alternative Dispute Resolution methods:

Mediation
Expert determination
Early neutral evaluation

Arbitration and Litigation
Do you have any questions about this course?
Do you wish for us to conduct this course at your premises?
Discover In-House Solutions
ACCREDITATION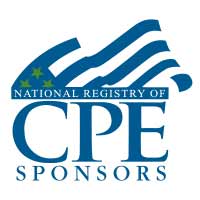 EuroMaTech is registered with the National Association of State Boards of Accountancy (NASBA) as a sponsor of continuing professional education on the National Registry of CPE Sponsors. State boards of accountancy have final authority on the acceptance of individual courses for CPE credit.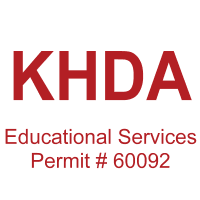 Euromatech is a Knowledge & Human Development Authority (KHDA) approved training institute in Dubai, licensed and approved to deliver training courses in the UAE.
The KHDA is the regulatory authority in the UAE, that oversees administering, approving, supervising, and controlling the activities of various education providers in the UAE.  We are proud of our commitment to ensuring quality training courses and status as a KHDA-approved training provider.
Taught by our team of highly qualified trainers, our KHDA approved training courses will provide you with an enriching learning experience and practical knowledge that will help you future-proof your career and support professional development within your organisation.