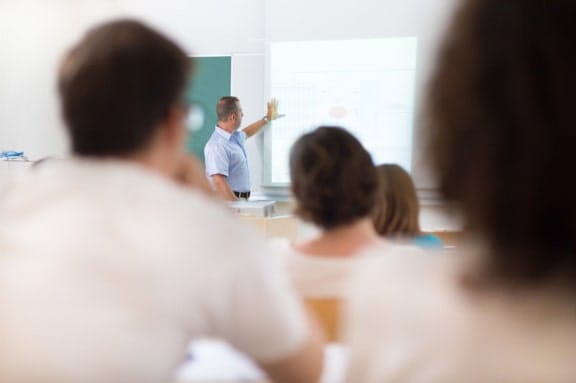 An Intensive 5-day Training Course
Certificate in Global Downstream Oil & Gas Operations
Format: Classroom
Duration: 5 days
Language: English
Accredited: CPE, KHDA Certified training courses
Certificate in Global Downstream Oil & Gas Operations
INTRODUCTION
Today's oil corporations must contend with complexity and competitiveness at ever-increasing levels. Although the decline in oil prices has a detrimental effect on upstream operations, it increases the profitability of downstream activities since refinery margins are increased with less expensive feedstock. Another important element in the industry is the integration of refining and petrochemicals to obtain greater efficiencies. It takes a variety of cross-functional abilities to manage integrated Upstream and Downstream activities like oil trading, petrochemical production, and refining. Managers and professionals need to constantly update their skills and broaden their business knowledge in order to perform at their best.
TRAINING OBJECTIVES
TRAINING OBJECTIVES
At the end of this EuroMaTech training course the participants will be able to:
Learn the skills to crude selection and optimization that result in improved profitability.
Understand all the basics of Downstream oil & gas processes and operations.
Learn how to familiarize and understand the various refinery types and appreciate how refining complexity impacts refining optimization and refining margins.
Be cognizant of the current changes in the Downstream business.
Understand the strategies in a refinery, refined products sales & marketing.   
Maximize the profitability of refinery operations.    
The integration of refinery and petrochemicals to improve Net Return
Master Downstream profitability drivers
Develop the skills necessary to apply blending techniques using excel and linear programming software
---
WHO SHOULD ATTEND?
This training course is suitable for a range of professionals, including:-
Refinery professionals
Auditors involved in the oil and gas industry.
Operations Personnel including Shift Supervisors
Marketers and Refinery Planners
Managers involved in business development.
Professionals engaged in corporate planning.
Professionals responsible for supply planning and scheduling
Government regulators
Legal professionals
Financial advisors specializing in taxation and finance.
Blending Professionals
Other Engineers who would like a further understanding of the complex refining processes.
Accountants, Marketers and other professions who would like understand the complexities and terminology in Petroleum Refineries
The course is designed to provide a comprehensive overview of downstream oil and gas operations, covering topics such as refining processes, market trends and economics, environmental and safety considerations, trading and supply chain management, and sales and marketing of refined products.
Overall, the course is ideal for professionals seeking to enhance their knowledge and skills in downstream oil and gas operations and stay up to date with the latest trends and developments in this dynamic and complex industry.
TRAINING METHODOLOGY
The Certificate in Global Downstream oil & gas operations training course will utilize a combination of lecture-style presentations, interactive discussions, and hands-on exercises. Participants will have the opportunity to apply theoretical concepts to real-world scenarios, using Excel and other software tools.
Throughout the training course, participants will be encouraged to ask questions and share their experiences, creating a collaborative learning environment. Case studies and industry examples will be used to illustrate key concepts and provide practical insights. In addition, the course will incorporate group activities and exercises to reinforce learning and promote teamwork. Participants will work in small groups to solve problems and develop solutions related to refinery operations, supply chain management, and downstream value chain optimization. 
The course will be led by an experienced industry professional who has a deep understanding of the global downstream oil and gas industry. The course will provide expert guidance and facilitate discussions, ensuring that participants gain a comprehensive understanding of the course content. At the end of the course, participants will have a solid foundation in the principles of downstream oil and gas operations and be equipped with the knowledge and skills needed to succeed in the industry.
TRAINING SUMMARY
TRAINING SUMMARY
By participating in this Certificate in Global Downstream Oil & Gas Operations training course, the organisation will get access to a larger range of skills that participants acquire and subsequently implement in the workplace, directly benefiting each company's operations:
Provides a broader managerial view on international downstream business and shows the success elements for each category of various business models.
Explains how advancements in the downstream and renewable energy sectors are promoting economic growth and raising living standards worldwide.
Explains how we may meet these high efficiency objectives while providing value to shareholders.
Creates a corporate culture that successfully manages the fundamental concerns, strategies, and principles required to properly operate the global petroleum industry. 
TRAINING OUTLINE
Day 1 - Petroleum Refining, Refined Products
Introduction to Petroleum Downstream Industry
Crude oil properties
Crude oil selection criteria for refinery
Important for the Petroleum Refining Industry
Capacity Utilization of Crudes & Operational Efficiency
Cut point Optimization.
Crude Assay
Yields and Properties
Day 2 - Managing Risk and Maximizing Downstream Profits
Product Specifications
Different Process Units
Storage Tanks
Simplified Material Balance
Market trends and economics for petrochemical industry
Using Excel - Yield Optimization
Day 3 - Basic Principles in Pricing and Overview of Markets
Challenges to Petroleum Industry and Trends in New Technology
Environmental Issues
Crude Oil Pricing Regimes
Product Netback
Product Inventory Control
Product Quality Control
Blending Exercises
Day 4 - Refinery Complexity and Configuration
Refinery Complexity
Refinery Configuration
Integrated Refineries
Capacity Control / Constraints
Availability of Feedstock / Control
Day 5 - Downstream Value Chain Optimization
Refinery Economics and Optimization of Downstream
Linear Programming and Fundamentals of Supply Chain Management for Refining
Value Chain Optimization and Maximizing Return on Investment
Importance of Petrochemicals and its impact
Refining and Petrochemicals Integration
Do you have any questions about this course?
Do you wish for us to conduct this course at your premises?
Discover In-House Solutions
ACCREDITATION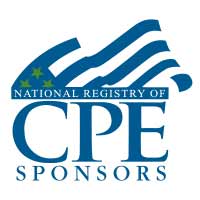 EuroMaTech is registered with the National Association of State Boards of Accountancy (NASBA) as a sponsor of continuing professional education on the National Registry of CPE Sponsors. State boards of accountancy have final authority on the acceptance of individual courses for CPE credit.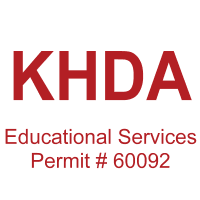 Euromatech is a Knowledge & Human Development Authority (KHDA) approved training institute in Dubai, licensed and approved to deliver training courses in the UAE.
The KHDA is the regulatory authority in the UAE, that oversees administering, approving, supervising, and controlling the activities of various education providers in the UAE.  We are proud of our commitment to ensuring quality training courses and status as a KHDA-approved training provider.
Taught by our team of highly qualified trainers, our KHDA approved training courses will provide you with an enriching learning experience and practical knowledge that will help you future-proof your career and support professional development within your organisation.