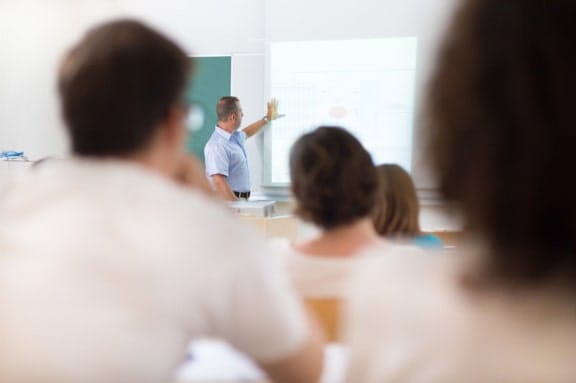 An Intensive 5-day Training Course
Balanced Score Card Master Professional
Format: Classroom
Duration: 5 days
Language: English
Accredited: CPE, KHDA Certified training courses
Balanced Score Card Master Professional
INTRODUCTION
Too often, organizations fail to turn their strategies into operational reality; this where the Balanced Scorecard comes in. By translating strategy into a balanced set of objectives covering all aspects of operations and setting clear measurements it enables organizations to put strategy at the heart of everything they do. It helps executives and senior managers to steer the ship whilst enabling managers and staff to contribute more fully to the success of the organization. The Balance Scorecard empowers people to drive internal processes that deliver great customer service and ultimately financial success.
The Balanced Scorecard will:
Create greater awareness of organizational priorities
Demonstrate the effectiveness of changes made
Secure increased engagement at all levels
Improve communication
Energize initiatives and creativity
Ensure that changes made are value-added
Allow the translation of strategy into tangible results to be measured and monitored
In short, the Balanced Scorecard helps organizations improve performance by aligning its people, process and internal initiatives towards a common goal. 
Highlights of the seminar include:
Understanding how effective strategic plans are created
Turning strategy into improved operational performance
Developing a Balanced Scorecard that will become the nerve centre of the organization
Building a Balanced Scorecard from scratch
Cascading the Balanced Scorecard to the frontline
Engaging employees  to drive improved performance
Aligning your organisation's energy around commons goals
Creating a personal action plan to drive performance improvement within your organisation
TRAINING OBJECTIVES
After attending this EuroMaTech training course, delegates will be able to:
Help facilitate the creation of a strategic plan in their organization
Describe the structure and typical content of a Balanced Business Scorecard
Build a Balanced Scorecard from scratch based on their organization's strategy and objectives
Know how to use the Balanced Scorecard to align operational activity with strategy
Use best-practice approaches to overcome obstacles and challenges to putting a Balanced Scorecard into practice
Understand and meet the challenge of managing a significant change in organizational culture
TRAINING METHODOLOGY
The workshop is based on a combination of interactive activities – group and individual exercises, case studies and discussions – along with formal inputs. Real examples are employed to illustrate how the techniques work in practice and a case study is used to demonstrate the end-to-end process of creating and implementing a Balanced Scorecard. Delegates also create a plan of action for applying the lessons learned within their own organizations.
TRAINING SUMMARY
The key benefits to organizations include:
Turning the organization's vision into a practical reality
Delivery of improved operational performance
Aligning different elements of the organization around a common strategy
Development and communication of strategic measures
Monitoring ongoing performance improvement
Communication of strategy to engage all employees
Aligning strategic initiatives to organisation strategy
TRAINING OUTLINE
Day 1 - Strategic Planning and the Balanced Scorecard 
Introduction to the Balanced Scorecard
Benefits of the Balanced Scorecard
Linking Mission and Vision to operations
Application and uses of the Balanced Scorecard
The Financial, Customer, Process perspectives in detail
Overview of the Balanced Scorecard creation process
Strategy Maps and Strategic Themes
Strategic Measures and Strategic Targets
Lessons learned from Day 1
Day 2 - Developing a Balanced Scorecard
Create a strategy-centric organisation
The Learning & Growth perspective in detail
Define strategy, identify strategic themes and build strategic linkages
Engage the leadership team
Importance of data collection, interviews and focus groups
Strategic documentation
Work with the Case Study
Strategic objectives and strategic themes
Lessons learned from Day 2
Day 3 - Measuring and Monitoring Strategic Performance
Purpose of strategic measures and their relationship with KPIs
Lead and lag measures
Develop appropriate measures using the Strategy Map
Examples of measures for each of the four perspectives
How to implement the Balanced Scorecard
Determine measures and targets
Aligning balanced scorecard to the planning and budgeting process
Case study activities
Lessons learned from Day 3
Day 4 - Implementing the Balanced Scorecard
Map strategic initiatives
The Strategic Management System and performance management
Setting appropriate targets
Plan for implementation
Build a Balanced Scorecard from scratch
Cascade the Balanced Scorecard across the organisation – creating business unit, functional, support and personal scorecards.
Aligning incentives to the balanced scorecard – 'what you measure is what you get'
Strategy Review Meetings
Case study activities
Lessons learned from Day 4
Day 5 - Pulling it all Together
Review and enhance the Balanced Scorecards built on Day 4
How to make it work in your organisation
Communicating the Balanced Scorecard
Creating an outline project plan
Identify key roles and key players
Identify potential pitfalls and barriers to change
Top Tips for success
Create a personal plan of action
Lessons learned from the programme
Do you have any questions about this course?
Do you wish for us to conduct this course at your premises?
Discover In-House Solutions
ACCREDITATION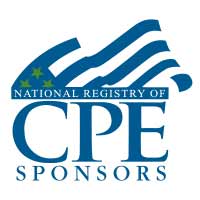 EuroMaTech is registered with the National Association of State Boards of Accountancy (NASBA) as a sponsor of continuing professional education on the National Registry of CPE Sponsors. State boards of accountancy have final authority on the acceptance of individual courses for CPE credit.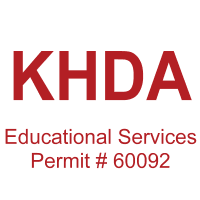 Euromatech is a Knowledge & Human Development Authority (KHDA) approved training institute in Dubai, licensed and approved to deliver training courses in the UAE.
The KHDA is the regulatory authority in the UAE, that oversees administering, approving, supervising, and controlling the activities of various education providers in the UAE.  We are proud of our commitment to ensuring quality training courses and status as a KHDA-approved training provider.
Taught by our team of highly qualified trainers, our KHDA approved training courses will provide you with an enriching learning experience and practical knowledge that will help you future-proof your career and support professional development within your organisation.