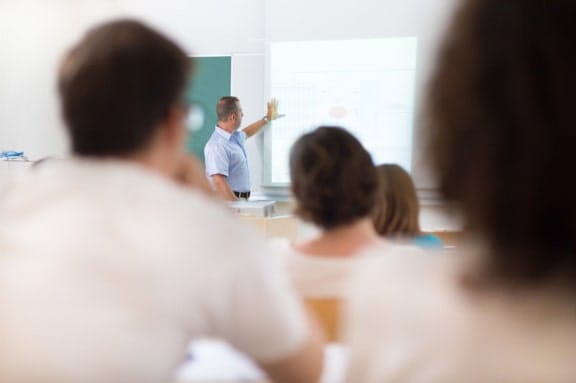 An Intensive 5-day Training Course
Applied Leadership Training for Traditional & Agile Projects
Format: Classroom
Duration: 5 days
Language: English
Accredited: CPE, KHDA Certified training courses
Applied Leadership Training for Traditional & Agile Projects
INTRODUCTION
This Applied Leadership Training for Traditional & Agile Projects training course seeks to provide delegates with recognition of how Agile can assist with business change and transformation via relevant projects. 
We will examine change intensity levels and reasons that drive acceleration of change, focussing on leading change at an organizational level and scaling Agile appropriately.   When studying Agile application success stories and theory, it's easy to think in terms of "best practices" but, what's best for one industry, company, or project is not always the best for another. Not all aspects of the business is suitable for the application of Agile. Not every organization will benefit from adopting Agile, and not every leader will facilitate yet another change to success.
In this course, you will be introduced to seven different change management theories and learn how to best use and apply them in practice. You will also learn how to scale Agile in your organization, what to look for when looking for best use cases, and what signs serve as clear indicators that Agile is not an appropriate philosophy to apply.
By the end of this EuroMaTech Training course, you will build an understanding of key agile leadership concepts.  Participants attending this highly participative Agile Leadership course will be kept up to date with the needs driven by a constantly changing business environment and will develop the following competencies:
Begin building a toolbox that will give you an ability to evaluate and create a baseline for yourself as an agile leader;
Access your team's readiness for change;
Building connections that allow you to engage and influence others;
Analyse the degree of agility in an organization, and evaluate ability to respond to change triggers.
TRAINING OBJECTIVES
This Applied Leadership Training for Traditional & Agile Projects course aims to enable participants to achieve the following objectives:
How to become an agile leader,
How to build agile teams by using Agile philosophy and Scrum tools,
Learn to approach transforming a traditional organization into agile.
Describe how and why change management approaches emerges in business
Distil key characteristics of an agile leader
Compare traditional and agile teams
Compare and contrast traditional and agile organizations
---
WHO SHOULD ATTEND?
Agile is changing the way for many working in projects. Whether you're Project Team members interested in understanding Agile or implementing Scrum, this course is perfect for:
Project Managers and Leads
Project Engineers
Project Sponsors
IT Managers and Executives
Business Analysts
Developers/Programmers
Designers
TRAINING METHODOLOGY
The Applied Leadership Training for Traditional & Agile Projects course will combine presentations with interactive practical exercises, supported by video materials, activities and case studies. Delegates will be encouraged to participate actively in relating the principles of project management to the particular needs of their workplace.
TRAINING SUMMARY
The Applied Leadership Training for Traditional & Agile Projects training course covers essential skills such as communicating persuasively and with impact, confidence to handle challenging situations and flexibility to adapt and being clear about who you are and who you want to be. This allows you to develop deeper relationships with those around you. This is crucial towards inspiring team members to achieve organizational goals and influencing individuals to support the team direction.
TRAINING OUTLINE
PROGRAMME OUTLINE
Day 1 - Agile as a Leadership Philosophy & Project Management Methodology
Introduction to Change
Agile Leadership as a new concept
Transitioning into the realm of an Agile team.
Assessing a project team's level of agility
Key characteristics of a traditional & agile organization.
Cultivating an organization's agility
Day 2 - Communicating the Neuroscience of Change & Resilience
Learn Foundations of Neuroscience of Change
Be clear on the end goal and the current state
Determine where you want to be as a leader
Building a New Mindset
Tools of positive psychology
Sustain the Mindset of an Agile Leader
Day 3 - Lead Project Teams towards Change-Resilience
Domain of social psychology
Implementing change management theories at team & organizational levels.
Developing an Agile Team
Building basic concepts of Scrum
Scrum terminology and tools for transforming your team into an Agile one
Create a "pilot" for your industry, company, project team
Facilitating Agile teams. 
Day 4 - Lead Change at Organizational Level & Scale Agile Appropriately
Change Management Theories
Kurt Lewin to McKinsey 7-S Framework.
Determine Nudge theory, ADKAR, Kotter's 8-step model, Bridge's Transition model, & Kubler-Ross 5-Stages Model
Framework to start on the path to an Agile enterprise
3 stages of Agile adoption
Identify commonalities and differences of Agile Adaptation
Day 5 - Creatively Apply Concepts and Tools
Focus on your Personal Transformation
Develop a Product and Sprint Backlog.
Training your newly formed Agile Team
Plan a Transformation of a New-to-Agile Team
Develop a Change Management plan to advancing Agile
Create a Transformation Plan by applying Change Management Theories and Tools
Do you have any questions about this course?
Do you wish for us to conduct this course at your premises?
Discover In-House Solutions
ACCREDITATION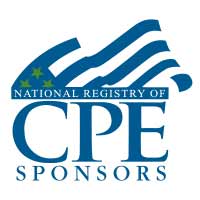 EuroMaTech is registered with the National Association of State Boards of Accountancy (NASBA) as a sponsor of continuing professional education on the National Registry of CPE Sponsors. State boards of accountancy have final authority on the acceptance of individual courses for CPE credit.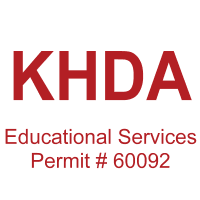 Euromatech is a Knowledge & Human Development Authority (KHDA) approved training institute in Dubai, licensed and approved to deliver training courses in the UAE.
The KHDA is the regulatory authority in the UAE, that oversees administering, approving, supervising, and controlling the activities of various education providers in the UAE.  We are proud of our commitment to ensuring quality training courses and status as a KHDA-approved training provider.
Taught by our team of highly qualified trainers, our KHDA approved training courses will provide you with an enriching learning experience and practical knowledge that will help you future-proof your career and support professional development within your organisation.