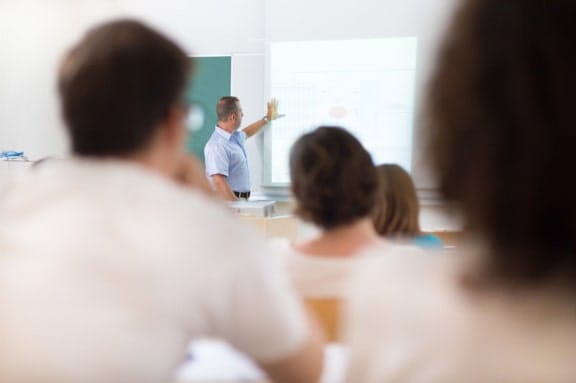 An Intensive 5-day Training Course
Analytical Thinking
Enhancing the Purpose of Reasoning
Format: Live/Online
Duration: 5 days
Language: English
Accredited: CPE, KHDA Certified training courses
INTRODUCTION
This highly participative online training course on Analytical Thinking will help delegates understand the process of reasoning and help them in order to enhance the participants' ability to solve problems and make better decisions based on facts.
This EuroMaTech online training course seeks to provide you with ability to tackle complicated issues by evaluating information you've gathered and organized. The course is designed to fine tune analytical thinkers and help so they can detect patterns between datasets that often lead to creative solutions.
This online training course also presents the delegates with the insights into Critical thinking, especially Paul-Elder Critical Thinking Framework, where he has defined Critical thinking is that mode of thinking – about any subject, content, or problem — in which the thinker improves the quality of his or her thinking by skillfully taking charge of the structures inherent in thinking and imposing intellectual standards upon them (Paul and Elder, 2001).
Participants attending the Analytical Thinking online training course will develop the following competencies:
Projecting improved performance by understanding the reasoning process
Knowledge of the differences between critical and analytical thinking
Effective implementation of critical thinking process
Ability to raise vital questions and problems, formulating them clearly and precisely
Knowledge on how to gather and assess relevant information, using abstract ideas to interpret it effectively
Help your team and organisation find creative solutions to everyday challenges
TRAINING OBJECTIVES
This online training course aims to enable participants to achieve the following objectives:
Techniques of analytical thinking
Skill to use the critical thinking tools
Understand the Higher levels of Thinking – Bloom's Taxonomy
Flexibility to adapt to new situations by the use of analytics
Knowledge of Paul Elder's Framework
TRAINING METHODOLOGY
The course will combine presentations with interactive practical exercises, supported by video materials, activities and case studies. Delegates will be guided trough practical and real-life scenarios engagements and exercises using various case studies, and projects. The delegates will be presented with the successful outcomes of analytical and critical thinking implementation.
TRAINING SUMMARY
This EuroMaTech online training course covers essential skills of analytical and critical thinking in order to teach the delegates on how to achieve better results through the decision making based on the data and facts and to verify these decisions apply in the environment they are working in through the use of critical thinking framework. This is crucial towards inspiring team members to achieve organizational goals and influencing individuals to support the team direction.
TRAINING OUTLINE
Day 1 : Analytical and Critical thinking
Difference between analytical and critical thinking
Inference ladder
Data collection
Evaluation
Case study of analytical thinking implementation
Day 2 : Making decisions based on analytics
Avoiding biases
Evaluation and pattern identification
Explanation of options and scenarios
Identifying root causes from the facts
Simulated case study of decision making
Day 3 : Critical thinking framework
Paul-Elder Critical thinking framework
The elements of thought (reasoning)
The intellectual standards
The intellectual traits
Characteristics of a successful Critical Thinker
Day 4 : Analytical and Critical thinking tools and techniques
Practical foresight
Adequate prioritization
Use of growth mindset
Inductive reasoning
Mind maps
Cause and Effect Diagrams
Root Cause Analysis
Use cases for tools and techniques
Day 5 : Higher levels of Thinking
Bloom's Taxanomy
Using Brainstorming and Scenario Analysis
Quantitative methods (Decision Trees, Decision Matrix)
Using simulation and virtual reality prediction tools
Most effective problem solving
Simulated exercise of solution identification using analytical and critical thinking
Do you have any questions about this course?
Do you wish for us to conduct this course at your premises?
Discover In-House Solutions
ACCREDITATION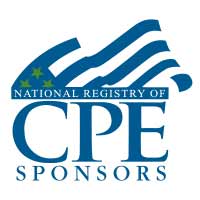 EuroMaTech is registered with the National Association of State Boards of Accountancy (NASBA) as a sponsor of continuing professional education on the National Registry of CPE Sponsors. State boards of accountancy have final authority on the acceptance of individual courses for CPE credit.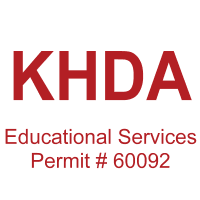 Euromatech is a Knowledge & Human Development Authority (KHDA) approved training institute in Dubai, licensed and approved to deliver training courses in the UAE.
The KHDA is the regulatory authority in the UAE, that oversees administering, approving, supervising, and controlling the activities of various education providers in the UAE.  We are proud of our commitment to ensuring quality training courses and status as a KHDA-approved training provider.
Taught by our team of highly qualified trainers, our KHDA approved training courses will provide you with an enriching learning experience and practical knowledge that will help you future-proof your career and support professional development within your organisation.