An Intensive 5-day Training Course
Agile Resilience Strategies and Practices
Format: Classroom
Duration: 5 days
Language: English
Accredited: CPE, KHDA Certified training courses
Agile Resilience Strategies and Practices
INTRODUCTION
Are you proactive or reactive to respond to complex and unpredictable business changes? In these periods of disruption and upheaval, survival is no guarantee. It's the agile and resilient organizations that have a much better chance to survive, and even to thrive, in the shifting business environment.
Coordinate a new game plan to traverse turbulent times and disruptive change. With future orientation and entrepreneurial focus, this EuroMaTech course gives you the roadmap to seize new opportunities and bounce back even stronger from unforeseen changes. Build agility and resilience into your organization's culture. Add to your repertoire of skills the ability to shift mindset and inspire behaviour change. Plus, the strategies to create more flexible structures and processes that grow your organization's capability and performance.
Participants attending this training course will develop the following competencies:
Develop a capacity for foresight—anticipating change
Lead and motivate others toward agile and resilient mindset and behaviour
Adapt agile management techniques to your purpose
Create a Plan for Increasing Agility in Yourself, Your Team, Your Organization
TRAINING OBJECTIVES
This Agile Resilience Strategies and Practices training course aims to enable participants to achieve the following objectives:
Apply the practices of the most agile and resilient organizations
Design your organization to navigate turbulent times and disruptive change
Utilize tools for exploring market opportunities
Build a plan and practice techniques to gain buy-in for changes
Lead and motivate others toward agile and resilient mindset and behaviour
Develop the characteristics of agile and resilient organizations
---
WHO SHOULD ATTEND?
This EuroMaTech training course is designed specifically for those professionals who wishes to refresh and develop their team leadership and management skills.
Vice Presidents
Directors
Senior managers
Division managers
Professionals with strategic leadership roles
TRAINING METHODOLOGY
The Agile Resilience Strategies and Practices training course will combine presentations with interactive practical exercises, supported by video materials, activities, and case studies. Delegates will be encouraged to participate actively in relating the principles of Agile Resilience to their particular needs of their workplace.
TRAINING SUMMARY
This Agile Resilience Strategies and Practices training course initially explores a range of practical leadership tools commencing with the power of vision to inspire a strong sense of direction, enthusiasm, and commitment in any team. Participants then develop and practice agile leadership strategies that build resilience.
They explore and practice a comprehensive range of agility approaches to focus, inspire, motivate, and enable their people to perform as outstanding individuals. Focus is given on empowering a range of very personal leadership facilitation tools to help maximise impact in there organisation. There is no doubt that this EuroMaTech training course is unique, and all attendees will return to their organisations immeasurably agile and resilient in their leadership and management capabilities.
TRAINING OUTLINE
PROGRAMME OUTLINE
Day 1 - Agile Leadership
Get to know the agile manifesto
Adopt an agile leadership mindset
Understand the mechanics of agile
Estimate relatively and measure your velocity with it;
Aim to create a sustainable pace, a rhythm.
Continuously improve your process.
Day 2 - Agile Strategies
Strategy development, execution, and adaptation through continuously evolving process.
Applying the strategy in portions
Regular testing of its effectiveness
Monitoring the external environment
Identify any required modification
Ensuring alignment with the strategy
Day 3 - A Definition of the Resilient Person
Taking a positive perspective on situations
Viewing challenges as learning opportunities
Regulating emotions and expressing feelings in appropriate ways
Focusing on the things you can control instead of dwelling on what you cannot change
Recognizing that cognitive distortions are false
Reframing negative thoughts to be more realistic and positive
Day 4 - Traits, Qualities, and Characteristics of the Resilient Person
Detecting the cause of their problems
Ability to handle emotions
Keeping calm in stressful situations
Being realistic and self-motivated
Trusting themselves and others
Empathetic rapport
Day 5 - Building a Culture of Resilience
People prosper from success
People learn while observing others
Provide encouragement, support, and even mentoring
Provide basic training in how to manage personal stress.
Resilient organizations invest in their client base
Resilient organizations are innovative in times of adversity
Do you have any questions about this course?
Do you wish for us to conduct this course at your premises?
Discover In-House Solutions
ACCREDITATION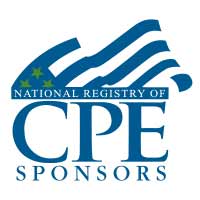 EuroMaTech is registered with the National Association of State Boards of Accountancy (NASBA) as a sponsor of continuing professional education on the National Registry of CPE Sponsors. State boards of accountancy have final authority on the acceptance of individual courses for CPE credit.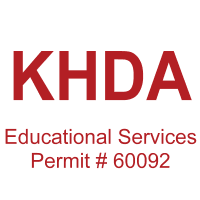 Euromatech is a Knowledge & Human Development Authority (KHDA) approved training institute in Dubai, licensed and approved to deliver training courses in the UAE.
The KHDA is the regulatory authority in the UAE, that oversees administering, approving, supervising, and controlling the activities of various education providers in the UAE.  We are proud of our commitment to ensuring quality training courses and status as a KHDA-approved training provider.
Taught by our team of highly qualified trainers, our KHDA approved training courses will provide you with an enriching learning experience and practical knowledge that will help you future-proof your career and support professional development within your organisation.