An Intensive 5-day Training Course
Advanced Influencing Skills: Getting Results Without Authority
Format: Classroom
Duration: 5 days
Language: English
Accredited: CPE, KHDA Certified training courses
Advanced Influencing Skills: Getting Results Without Authority
INTRODUCTION
This highly participative EuroMaTech training course will provide advanced influencing skills without being dependent on your authority, utilising powerful psychology and behavioural techniques.
This training Advanced Influencing Skills course will provide you with skills and techniques, as well as high value knowledge and understanding in the key art of influence, seen as the number one characteristic required in leadership.  Being able to influence others with authority ensure that requests are actioned, increasing performance, output and organisational success.
Participants attending the Advanced Influencing Skills: Getting Results Without Authority training course will develop the following competencies:
Project confidence to influence without authority
Effective communication to influence others
Dynamics psychological techniques and interpersonal skills
Develop assertiveness negotiation skills to influence in positive  
TRAINING OBJECTIVES
This EuroMaTech training course aims to enable participants to achieve the following objectives:
Skills to communicate persuasively
Techniques to project confidence to handle challenging situations
Understand advanced interpersonal and the mind in influence
Flexibility to adapt to new situations and challenges
Self-awareness for personal growth and development
Develop your negotiation and influence power for others to achieve
---
WHO SHOULD ATTEND?
This course is open to a number of professionals interested in how to develop advanced influencing skills, and will suit:
Directors
Senior Managers
Managers
Supervisors
Team Leaders
TRAINING METHODOLOGY
This EuroMaTech training course will combine presentations with interactive practical exercises, supported by video materials, activities and case studies. Delegates will be encouraged to participate actively in relating the principles of influencing skills to the particular needs of their workplace.
TRAINING SUMMARY
The Advanced Influencing Skills training course covers essential skills such as interpersonal techniques to influence and with impact, confidence to assert yourself without authority and psychological techniques to influence and negotiate other through your positive interaction, as well as building trust in others.  This is crucial towards inspiring team members to achieve organizational goals and influencing individuals to support the organisational direction.
TRAINING OUTLINE
PROGRAMME OUTLINE
Day 1 - Leadership and Influence
Leadership and the importance of influence
Why Emotional Intelligence is important in influence
Influence v Persuasion: differences and which to use
Modes of persuasion applied to influence
Developing your assertiveness and leadership presence
Understanding the Circle of Influence and Concern
Day 2 - Psychology of Influence and Vision
How the mind works: Psychological influence
The motivation factors of influence
Nudge theory: is this the answer?
Cialdini's Model used to influence universally
Vision and understanding the 'Why'
Circle of Trust and the Influence Model
Day 3 - Advanced Influence Communication Techniques
Relationship building and impact of environment on behaviours
Communicating with different personalities
The power of questions and how to structure these for impact
Advanced Active Listening techniques
Reading Non-verbal communication / body language
Overcoming objections and negative phrases
Day 4 - Factors in Influencing Others
Asserting your presence
Applying assertiveness techniques
Understanding the motivational factors in task allocation
Transactional analysis: resolving disagreements actively
Ethical / moral implications: PLUS model
Applying the GLASS Model of conflict management
Day 5 - Negotiation and Influence
Negotiation fundamentals
4 Principles of great negotiators
Important Terminology: BATNA, ZOPA and Leverage
Interest v Position: getting this right
Gambits used to by either party
Going for the win-win: influencing the best outcome
Do you have any questions about this course?
Do you wish for us to conduct this course at your premises?
Discover In-House Solutions
ACCREDITATION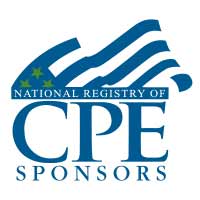 EuroMaTech is registered with the National Association of State Boards of Accountancy (NASBA) as a sponsor of continuing professional education on the National Registry of CPE Sponsors. State boards of accountancy have final authority on the acceptance of individual courses for CPE credit.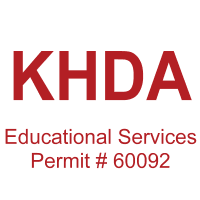 Euromatech is a Knowledge & Human Development Authority (KHDA) approved training institute in Dubai, licensed and approved to deliver training courses in the UAE.
The KHDA is the regulatory authority in the UAE, that oversees administering, approving, supervising, and controlling the activities of various education providers in the UAE.  We are proud of our commitment to ensuring quality training courses and status as a KHDA-approved training provider.
Taught by our team of highly qualified trainers, our KHDA approved training courses will provide you with an enriching learning experience and practical knowledge that will help you future-proof your career and support professional development within your organisation.