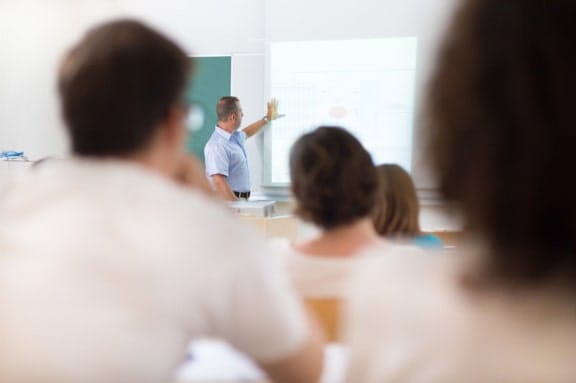 An Intensive 5-day Training Course
Advanced Fx Risk Management
Enhancing your Financial Risk Management Skills: Mitigation, Control & Management
Format: Classroom, Live/Online
Duration: 5 days
Language: English
Accredited: CPE, KHDA Certified training courses
Advanced Fx Risk Management
INTRODUCTION
This pragmatic and highly beneficial EuroMaTech training course is designed to equip business managers, consultants and financial professionals with the terminology, quantitative tools and the strategic mind-set required to navigate in the complex financial environment associated with Foreign Exchange risk assessment, mitigation and management.
The aim of this EuroMaTech Training course is to examine key qualitative and quantitative financial risk techniques, highlighting the regulators expectation, detailing industry sound practices and discussing how these can be used to derive real business benefits.
Participants attending the Advanced FX Risk Management training course will develop the following competencies:
FX trading techniques
Root Cause Analysis and PDCA
Value at Risk (VaR) and scoring methods
Hedging and risk mitigation
Derivative products
TRAINING OBJECTIVES
This Advanced FX Risk Management training course aims to enable participants to achieve the following objectives:
Understand the implications of the efficient markets' Hypothesis
Define the sources, types and components of Risk
Appraise the quantitative and qualitative measures of Risk: Value at Risk (VaR), and the scoring method
Learn how to mitigate and manage FX risk through derivative products?
Identify the main strategies to minimize FX exposure
---
WHO SHOULD ATTEND?
This EuroMaTech Advanced FX Risk Management training course is designed for anyone who needs to answer the question: What are the financial risks my company is exposed to? If today is a bad "Market/trading day", how much money is my company expected to lose?
Current and potential Managers and business leaders at all levels
Those responsible for developing and leading strategic financial operations
Professionals in banking, financial services, banking regulatory agencies, consulting firms
Staff Members responsible for financial controls
Non finance Managers with financial responsibilities
TRAINING METHODOLOGY
The Advanced FX Risk Management training course will combine presentations with interactive practical exercises, supported by video materials, activities and case studies. Delegates will be encouraged to participate actively in relating the principles of Fx Risk Management to the particular needs of their workplace.
TRAINING SUMMARY
This Advanced Fx Risk Management training course covers essential skills such as Risk measurements techniques both quantitatively or qualitatively, confidence to handle challenging and complex FX transactions and how to mitigate different FX exposures.
TRAINING OUTLINE
PROGRAMME OUTLINE
Day 1 - Foreign Exchange Markets
Foreign Exchange Rate Regimes/Systems
The Nature of the Foreign Exchange Market
Market Size & Types of Transactions
(FOREX) Exchange Rate Quotations
Calculating Forward Rates & their Cost/Benefit
The Determinants of Exchange Rates: Purchasing Power Parity Theory & Interest Rate Parity Theory
Day 2 - Financial Risk and Risk Management
Measures of Risk and Return
Determinant of required rate of return
Relationship between Risk and Return
The five steps of Risk Management ( in the context of Financial Markets)
Techniques to evaluate Financial Risk: Value at Risk ( VaR), Scoring
Day 3 - Introduction to Derivative Markets
Terminology and structure of Forward and Futures Markets
Language and structure of Option Markets
Investing with Derivative Securities
The relationship between Forward and Option Contracts
OTC vs. exchange traded derivatives
Day 4 - Managing Exchange Rate Risk
Defining and Identifying Exchange Rate Risk

Transaction
Translation
Economic

Measuring and Evaluating the Risk
Determining the Risk Management Strategy – assessing impact and probability
Internal Hedging Techniques
External Hedging Techniques & Strategies
Forward Exchange Contracts, - Fixed and Option
Day 5 - Trading Techniques and Strategies in Foreign Exchange Markets
The Six Forces of Forex
Fundamental Analysis and Leading Market Indicators
Technical Analysis and Patterns and Forecast Methods
The 20 Issues you must consider dealing with Forex Markets
Tips for Successful Trading in Forex Markets
Simulation: a Trading day in Forex Platform
Do you have any questions about this course?
Do you wish for us to conduct this course at your premises?
Discover In-House Solutions
ACCREDITATION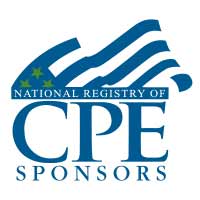 EuroMaTech is registered with the National Association of State Boards of Accountancy (NASBA) as a sponsor of continuing professional education on the National Registry of CPE Sponsors. State boards of accountancy have final authority on the acceptance of individual courses for CPE credit.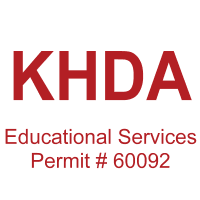 Euromatech is a Knowledge & Human Development Authority (KHDA) approved training institute in Dubai, licensed and approved to deliver training courses in the UAE.
The KHDA is the regulatory authority in the UAE, that oversees administering, approving, supervising, and controlling the activities of various education providers in the UAE.  We are proud of our commitment to ensuring quality training courses and status as a KHDA-approved training provider.
Taught by our team of highly qualified trainers, our KHDA approved training courses will provide you with an enriching learning experience and practical knowledge that will help you future-proof your career and support professional development within your organisation.